Why do I need a Welding Insurance policy?
As a welder, you use your advanced knowledge of metals, materials and welding techniques to fabricate new structures. Your skillset is always in demand—whether in an industrial, manufacturing or construction setting. And while you take every precaution to protect yourself against the hazards you personally face as a welder, it's also critical to protect yourself against liabilities as a business owner.
Welding Insurance exists to protect your welding business against the financial consequences arising out of liability resulting from unforeseen events. If someone trips over your equipment and injures themselves at your jobsite, you could end up liable for their medical bills. With welding general liability coverage, you'd have financial protection in the face of bodily injury claims.
Property damage is another risk welders face. Working with fire and heat all day means there is always the risk of a fire. Even a small fire at a job site can damage property, including the structure itself or the equipment of other contractors. General liability insurance also covers third-party property damage.
That's why all welders need general liability coverage like Thimble's Welding Insurance. It's there to protect your business from the financial consequences of potentially expensive claims including non-employee bodily injury, third-party property damage and personal and advertising injury.
Just as there are many welding techniques to master, there are countless scenarios in which general liability insurance can prevent your business from suffering a costly financial setback.
Quick Thinking Insurance
Quick Thinking Insurance
Quick Thinking Insurance
Quick Thinking Insurance
Quick Thinking Insurance
Quick Thinking Insurance
Quick Thinking Insurance
Quick Thinking Insurance
Quick Thinking Insurance
Quick Thinking Insurance
What is covered under the Welding Liability Insurance policy?
Welding Liability Insurance is there to protect you from emptying your bank account as a result of scenarios like the following:
Non-employee, 3rd-party bodily injury
A customer visits your facility to check on the status of their job. On their way out, they trip on a cable near the door and suffer a broken nose as result of the fall. Welding Liability Insurance could cover the medical bills and other related costs resulting from the accident.
3rd-party property damage
You're working on site and a stray spark ignites some especially flammable material near your work area. The fire is quickly extinguished, but there is still some damage to the nearby structures. Welding Liability Insurance would cover the costs associated with third-party property damage.
Defense and investigation costs
Claims brought against you are likely to involve hefty legal fees—even when those claims are false or frivolous. Welding Insurance provides defense and investigation when claims are made against you.
Welding Insurance FAQs
Are workplace injuries of my staff covered?
No, they are not. General liability insurance only provides coverage for injuries to clients and other third parties. If you have employees, you might want to consider purchasing workers' compensation insurance. Bear in mind that in most states, workers' comp insurance is required by law.
Does Welding Insurance cover damage to my equipment?
Also, no. General liability insurance only provides coverage for damage to your client's or a third party's property. To protect your own equipment, consider purchasing inland marine insurance. You also want to consider commercial auto insurance for necessary coverage on your vehicle.
Quick-thinking insurance for fast-moving businesses.
Simple.
Less questions. More options. Buy a policy online, in the app, or over the phone in minutes. Get to work before the other guys even call you back.
Scalable.
Any size. Every stage. Get coverage by the job, month, or year. Choose how you pay, then upgrade when business really takes off.
Flexible.
No hidden fees. No hard feelings. Modify, pause, or cancel instantly, whether work slows down or hiring picks up.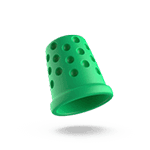 Get covered in minutes.
(Then get to work!)