The world of sports and fitness training is about helping clients reach their goals, from building muscle to mastering their golf swing. As a trainer and coach, you bring the heat. High intensity training is great for building strength and endurance, but it can land you in hot water.
When your business thrives on elevated heart rates and testing limits, you need to mitigate risk with fitness insurance.
Thimble's Fitness Insurance is flexible, instant, and works when you do. Focus on helping your clients get results while knowing your business is protected.
Who is covered under a fitness business insurance policy?
Quick thinking insurance for small businesses.
Quick thinking insurance for small businesses.
Quick thinking insurance for small businesses.
Quick thinking insurance for small businesses.
Quick thinking insurance for small businesses.
Quick thinking insurance for small businesses.
Quick thinking insurance for small businesses.
Quick thinking insurance for small businesses.
Types of insurance fitness businesses need
A strong coach knows that a solid team has players with different strengths and skill sets. In the same way, you should cover all your bases by securing various types of business insurance.
Between the risk of third-party bodily injury, third-party property damage, lost or broken equipment, and professional mistakes, a strong coverage roster can protect you from every angle.
To do that, you'll need the following insurance types:
General liability insurance
As a fitness professional, your job depends on interacting with third parties such as clients and bystanders, which exposes you to risk. This risk makes general liability insurance essential.

General liability insurance protects you in the event of third-party claims by providing the investigation, legal defense, and settlements in court.

In your day-to-day operations, there's always a chance that a student, client, or another unsuspecting third party could fall victim to an unfortunate incident, such as:

Non-employee bodily injury
Where there are moving bodies, there's a risk of injury. If you're running a personal training session or teaching a swimming lesson and someone gets hurt, your business could be held liable. (If you have any employees, however, you workers' compensation to cover injuries or illnesses they get while working.)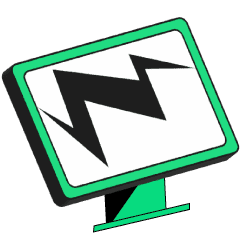 Property damage
Given that you're often working with clients in third-party spaces (i.e., their homes), there's always the risk that property damage could occur. If this were to happen because of the work you're performing, you could be held liable.
Personal and advertising injury
What happens when friendly, sportsmanlike "trash talk" turns into libel, slander, or defamation? When promoting your company, should a competitor consider your messaging to be libel or slander, you could be held responsible.
Professional liability insurance
Your clients turn to you for advice and guidance to help them reach their goals. Whether you're a personal trainer, yoga instructor, or coach, providing your expert opinion exposes you to risk that general liability insurance does not cover. To safeguard your fitness business, you need professional liability insurance.
Also known as errors and omissions (E&O), this coverage protects you if your advice or failure to provide services causes your client to suffer a monetary loss.
Clients can claim that your advice (or lack thereof) resulted in their financial loss for a variety of reasons. But dealing with a lawsuit of any kind, no matter how frivolous, can be a major drain on your business finances. Professional liability insurance provides the investigation, defense, and payment to settle these types of claims.
Equipment insurance
When it comes to sports, home field usually brings an advantage. As a fitness professional, you often meet clients on their home field, not yours. When you take your own or borrowed equipment with you, there are risks of accidental damage, loss, or theft.
Your equipment (owned or leased) is considered first-party property and is not covered by general liability insurance. To protect the gear that travels with you from job to job, you need equipment insurance, which Thimble simply calls Business Equipment Protection.
This coverage protects you from accidental loss, damage, or theft to your equipment either at or en route to your various training sessions. Thimble covers each item of your gear under $2,500 on a blanket basis, which means you don't have to separately list items with values less than $2,500. If you need more coverage, you can purchase an additional $2,500 in coverage.
It's different from traditional inland marine coverage, which often only protects equipment specifically listed in your policy (called "scheduled property coverage").
Commercial property insurance
Unless you're running training sessions at the public park or cul-de-sac street hockey matches, you likely operate out of a fitness facility that you either lease or own. If you own the property, you'll want to protect yourself from damage to the structure as well as your valuable equipment inside. The heavy stationary equipment you invested in, whether treadmills, weight benches, or a heated yoga studio, don't come cheap.
Commercial property insurance protects your owned building and the area you operate in. This coverage protects against damages to the building structure and your equipment within 100 feet of the building.
When your student's golf ball accidentally smashes through the window of your pro shop, you'll be glad you have commercial property insurance.
If you teach classes from home, don't assume your homeowners or renters insurance covers you. In most cases, you need the additional protection of commercial property insurance.
And if you lease a space, most landlords will require you to buy insurance to cover the landlord's liability interest. You should confirm with your landlord.
Why choose Thimble for Fitness Insurance
Insurance protection can help your fitness business thrive. Just like building the right yoga flow or strength training routine for a client, you need a few different coverages to safeguard your fitness business.
Thimble has created the perfect insurance package for fitness businesses.
Every fitness professional needs three main insurance types to protect against the everyday risks of running your business: general liability insurance, professional liability insurance, and Business Equipment Protection
If you own or lease your studio space, protect your physical location with commercial property insurance as well.
Thimble's Fitness Insurance is almost as flexible as your star pilates pupil. Customize your insurance to work only when you do, whether that's for an hour, day, week, or an entire month.
Every head coach needs their offensive and defensive coordinators. However, as the business owner, you're the head coach, offense, and last line of defense.
Who knew that insurance could be a team sport, too? With Thimble, you gain another supporter that does more than just cheer you on from the sidelines. With Thimble's Fitness Liability Insurance you get the protection you need to run your business.
Ready to get started? Just click "Get a Quote" or download the Thimble app, answer a few questions, and we'll generate an instant quote. Click to purchase and your policy and Certificate of Insurance (COI) will be sent to your inbox. We'll send you as many COIs as you need and when you need them.
Still have questions?
Quick-thinking insurance for fast-moving businesses.
Simple.
Fewer questions. More options. Buy a policy online, in the app, or over the phone in minutes. Get to work before the other guys even call you back.
Scalable.
Any size. Every stage. Get coverage by the job, month, or year. Choose how you pay, then upgrade when business really takes off.
Flexible.
Total Control. Seamless edits. Modify, pause, or cancel instantly, whether work slows down or hiring picks up.