Join the 50,000 smartest small businesses and get the Greenlight newsletter every two weeks. Try a sample.
Get Greenlight in your inbox
Build It
The 7 best camera backpacks
Build It
How wedding DJ Mike Mireles reaches clients through social media
Build It
Commercial tree trimming equipment guide
Get Greenlight in your inbox.
It's not every other newsletter. It's every other week, four minutes long, and just for small businesses.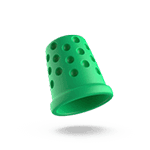 Quick-thinking insurance for fast-moving businesses.