Business Equipment Protection
Get a policy in 60 seconds.
Get a quote
4.7/5 stars from 935 reviews on Trustpilot
Backed by the best
What is Business Equipment Protection?
Also known as inland marine insurance, Business Equipment Protection is insurance for equipment you own and use for work. (At Thimble, we like when insurance makes sense! So we made the name a little clearer.)
From a chainsaw to a camera, if you use it on the job, there's a chance that it could get damaged. And while general liability insurance protects damage to your clients' property, Business Equipment Protection is coverage for your own stuff. And if that sounds important to your business, it is! Let's break it down.
What does Business Equipment Protection cover?
Business Equipment Protection does exactly what the name implies: it protects your business equipment. The policy can cover two main areas:
Importantly, Business Equipment Protection from Thimble does not currently cover vehicles or smartphones. We're focused on the key tools and equipment you use to get the job done.
Your Equipment
Anytime, anywhere. Business Equipment Protection is designed for independent and self-employed workers like you: unlike a commercial property policy, inland marine coverage applies to damages to your equipment that occur no matter where you work.
Equipment You Use
If you rent equipment, keep a customer's appliance in your shop while you're repairing it, or borrow a tool from a colleague, Business Equipment Protection can also cover replacement costs in the event of an accident.
Who needs Business Equipment Protection?
It's safe to assume that every job involves some kind of owned equipment. (Hey, even mimes have suitcases…) Business Equipment Protection helps you invest in tools to grow your business and work with confidence. It's the property solution for all 140+ professions covered by Thimble, including:
How much does Business Equipment Protection cost?
Business Equipment Protection is available with every Thimble Monthly policy, starting at $23 a month.
Business Equipment Protection starts at $6 per month, and it's available with general liability coverage on any Thimble Monthly policy. Together, a policy with both coverages starts at $23 a month.
Some jobs require more expensive gear than others, so we offer three Business Equipment Protection coverage limits: $1000, $2500, and $5000, all with a low $500 deductible. A higher limit will result in a slightly higher cost per month. You pay the premium you're quoted, and if anything happens to your equipment, you're covered up to the limit you select—it's just that simple.
What other kinds of business insurance do I need?
Business Equipment Protection covers damage to first-party owned and rented equipment, but it doesn't cover everything you may want to consider a number of other coverages, so you're ready for whatever the workday throws your way.
Business Equipment Protection FAQs
Is Business Equipment Protection different from inland marine insurance?
No, they're the same! Inland marine insurance is an old-school insurance term that stemmed from the introduction of marine insurance. Business Equipment Protection is just a simpler alternative to an otherwise confusing term, but it offers the same coverage as a standard inland marine insurance policy: protection for damage to first-party property used in connection with your business.
How does Business Equipment Protection differ from equipment insurance?
Business Equipment Protection, also known as inland marine insurance, is described as a "floating coverage" because it covers items that you use anywhere you perform your business services. Equipment insurance, however, is a different type of policy that protects your equipment at a stationary place of business, such as a retail store, commissary, or repair shop.
Why would I need to list the make and model of an item?
Listing a specific item on a policy is known as "scheduling" coverage, and it's only required for items valued over $2,500. With a make, model, and serial number on your biggest assets, we can minimize fraudulent claims and help ensure that, if a claim were to be filed, you'd be paid the right amount of money.
Why can't I purchase Business Equipment Protection on a short-term policy?
In an effort to reduce fraudulent claims, our insurance for equipment is only available for our Thimble Monthly policies. This will give you Business Equipment Protection throughout the duration of your Thimble Monthly policy. And, importantly, the risk of first-party property damage doesn't only apply when you're on the job, so you'll need an ongoing policy for this coverage to apply.
If you would like to purchase Business Equipment Protection, you would need to upgrade from Thimble On Demand to a Thimble Monthly policy.
How do I file a Business Equipment Protection claim?
People like you like Thimble.
We're trusted by over 40,000 small businesses.
(And thanks. We like us too.)
4.7/5 stars from 935 reviews
Fast & Easy
This is fast and easy and works great for me! I am a one man freelance landscaper and this gives me the ability to purchase insurance directly from my phone anytime and anywhere I need it.
Super easy to use! Thought of everything
This app is beautiful and super easy to use! It's super easy to get insurance for the weddings I shoot where the venues require insurance. I can just buy it on the app with 3 clicks and I'm done.
Awesome Product
I love this idea ????!! I needed to have proof of liability to present my proposal; got it on the spot. I didn't win the bid but I didn't get stuck with costly insurance, either!!
So Easy!!! I LOVE IT
It was so easy, quick, and simple. The PDF package I received contained everything I needed. This was the best experience I've ever had obtaining insurance...thank you!!!
Great rate!
I was very impressed with your monthly rate on general liability coverage! Much less than 1/12 of everyone else's annual rate.
I love the convenience
I love the convenience of this insurance app, its the best thing since sliced bread????????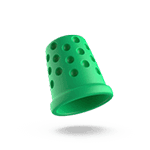 Quick-thinking insurance for fast-moving businesses.