Backed by the best
4.4/5 stars from 1519 reviews
Most Innovative Companies 2021
A-rated Insurancei
State laws, property values, population, and location risk all factor into your insurance needs. Learn about your state's requirements before you cut the ribbon on your new business.
The U.S. may be a melting pot, but regulations about workers' compensation, auto liability, and commercial property insurance vary by state. Our small business insurance by state is written for businesses like yours, wherever you are. Find the details below.
Small business insurance state by state
Prices vary between states, but every state also has its own unique rules on insurance for the small businesses that call it home. Learn more about the small business insurance requirements across the U.S.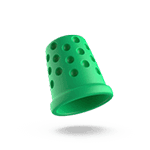 Quick-thinking insurance for fast-moving businesses.