Why do I need carpenters insurance?
Whether you specialize in interior or exterior work, or do a bit of both, as a carpenter you see firsthand the hazards that come along with building and creating something. Dust flies, wood splinters, and glass shatters. Heavy-duty equipment and power tools are involved.
Even when you take the utmost care and precision with your carpentry work, accidents can happen—sometimes through no fault of your own.
Clients may ignore your warnings to stay out of a worksite, and sustain serious injuries when they trip and fall on your equipment. One of your newer crew members may lose their grip on a powertool and smash a client's family heirloom. Another contractor involved in a remodel fails to give you all the pertinent information, and now you're going to be late on the proposed completion date you promised your client.
Unhappy clients can sue you in any of these incidents, alleging claims of bodily injury, property damage, or professional negligence. The costs that can arise from these claims can be astronomical, even if they don't end up in court. Associated medical costs, legal defense fees, and reimbursement for property damage can be too much for a small business owner to bear.
To protect your carpentry business and your reputation, you need Carpenters Insurance. Only General Liability carpenters insurance provides coverage for claims of bodily injury or property damage that may arise as a result of your work. Get the coverage you need, so you can keep building your carpentry business with confidence.
What does Carpenters Insurance cover?
The general liability carpenters insurance arranged by Thimble is designed to protect carpenters from liability in situations like the following:

Third-party, non-employee bodily injury
You're installing new cabinets in your client's recently renovated kitchen. Even though you warned the client to avoid the workspace until the work was completed, they walked through and stepped on a screw with their bare foot. Now, they want you to pay for their costly medical treatment.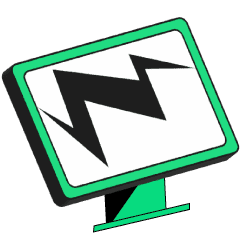 Third-party property damage
You're installing new curtains in a client's home. As you drill into the wall, you lose your grip and the drill falls onto a glass side table, shattering both it and the expensive heirloom vase sitting on top of it. The client expects you to reimburse them for the full value of these items.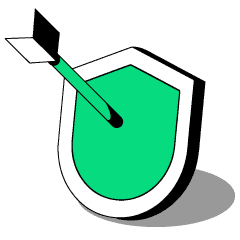 Defense costs
You recently installed a new deck in your client's backyard. A few months later, the client is hosting a birthday party, and some of the wood floorboards snap under the weight of the guests. One guest breaks their ankle, and names you in the lawsuit. You need to hire an attorney to defend yourself against the claim.
Quick thinking insurance for small businesses.
Quick thinking insurance for small businesses.
Quick thinking insurance for small businesses.
Quick thinking insurance for small businesses.
Quick thinking insurance for small businesses.
Quick thinking insurance for small businesses.
Quick thinking insurance for small businesses.
Quick thinking insurance for small businesses.
What does a BOP for Carpenters Insurance cover?
Business Owners Policy (BOP): Even when you measure twice and cut once, that one cut could lead to bodily injury or property damage. If you choose to purchase a BOP, you'll receive both general liability insurance and commercial property insurance in one policy. If you're struggling to carve out time and budget for insurance, a BOP will help you save both by combining the following types of coverage:
How much does Carpenters Insurance cost?
The cost of your Carpenters Insurance Policy depends on a few factors. Things like your zip code, your coverage limit, the size of your team, and the length of your coverage all play a factor in determining the risk that comes with insuring your carpentry business.
With Thimble, you don't have to commit to long, expensive policies, though. You can access flexible carpenter insurance through the Thimble app and customize your coverage down to the month, day, or hour. Plus, if you need to add Additional Insureds, you can tack them on to your coverage with Thimble at no extra cost.
To get an accurate idea of how much carpenter insurance would cost you and your business, get a quote from Thimble.
What other types of insurance for carpenters do I need?
Every carpenter needs general liability insurance. This type of carpenters insurance provides protection for claims of bodily injury and property damage brought by third parties. In addition to general liability insurance, the following types of insurance for carpenters may also be useful:
Carpenters Insurance FAQs
How quickly can I get a Certificate of Insurance?
Immediately after purchasing your policy. With Thimble, you can get your free carpenters insurance quote within 60 seconds. Simply select your zip code, profession, and desired coverage length. If everything looks good, you can purchase your policy with just a few more clicks of your mouse.
Your Certificate of Insurance will arrive in your inbox immediately afterwards. Download a copy to share with your potential clients, bid on projects, and secure more work for your business.
As easy as it is to sign up, it's just as simple to make changes to your Carpenters Insurance policy. Log in to the Thimble App to add or modify your Additional Insureds and crew members, change the policy length, or adjust the coverage limit.
What are the Carpenters Insurance Policy limits?
When you sign up for carpenters insurance from Thimble, you can select from policy limits of $1 million or $2 million. Choose the appropriate one based on the needs of your carpentry business and the level of risk you would like to be insured against.
Are workplace injuries of my crew covered?
No, carpenter liability insurance only covers claims from third parties, like your carpentry clients and others who may be involved in the incident. It does not cover bodily injury claims from your workers or subcontractors. You'll need a workers' compensation policy to cover accidental injuries they sustain as a result of their work.
Does Thimble's Carpenters Insurance cover damage to my equipment?
No, General Liability insurance for carpenters only provides coverage for third-party property damage, not for damage to your own carpentry equipment or property. If you have work vehicles, expensive tools, or other specialty equipment you'd like to secure coverage for, you'll want to purchase a property or commercial auto insurance policy.
How do I get Carpenters Insurance with Thimble?
Signing up for carpenters insurance with Thimble only takes 60 seconds and a smartphone. Download our Thimble app to get started, or sign up online. Select your zip code, profession, coverage length, policy limits, and Additional Insureds (if any). We'll give you an instant quote for your carpenters insurance policy. Click through to purchase your policy, and you'll get your Certificate of Insurance within seconds. Get your carpenters insurance quote now.
Quick-thinking insurance for fast-moving businesses.
Simple.
Fewer questions. More options. Buy a policy online, in the app, or over the phone in minutes. Get to work before the other guys even call you back.
Scalable.
Any size. Every stage. Get coverage by the job, month, or year. Choose how you pay, then upgrade when business really takes off.
Flexible.
Total Control. Seamless edits. Modify, pause, or cancel instantly, whether work slows down or hiring picks up.