What does Landscaping Insurance cover?
Your green thumb and passion for outdoor spaces drive your landscaping business. But with trimming trees and maintaining client's gardens, your business is exposed to significant risk. That's why every landscaping business needs general liability insurance. Consider a few examples:

Bodily injury
You're trimming the hedges in a client's yard and you leave a pair of garden shears in the driveway. As the client is walking towards their car, they trip over the shears and injure themselves. (However, you need workers' compensation to cover injury to your own employees.)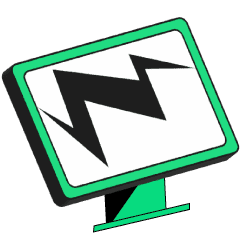 Property damage
While mowing a client's lawn, your mower throws a rock and shatters their window. You could be liable for that property damage.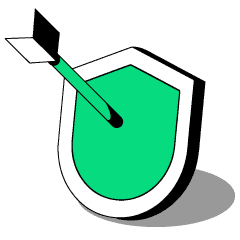 Personal and advertising injury
To help bring in new customers, you launched an ad campaign highlighting your 5-star reviews. One review calls out a competitor. While you didn't write the review, the competitor could sue you for libel.
Thimble's Landscaping Insurance is flexible and affordable. Customize your coverage by the job, month, or year and get your Certificate of Insurance in minutes.
Quick thinking insurance for small businesses.
Quick thinking insurance for small businesses.
Quick thinking insurance for small businesses.
Quick thinking insurance for small businesses.
Quick thinking insurance for small businesses.
Quick thinking insurance for small businesses.
Quick thinking insurance for small businesses.
Quick thinking insurance for small businesses.
How much does landscaping insurance cost?
Based on Thimble policies sold, lawn care insurance costs range between $8 per hour and $43 per month. The cost of your landscaping insurance depends on a few factors; where you work, your coverage limit, the size of your team, and the length of your coverage are all included in determining your premium. Learn more about Landscaping Insurance costs.
Who's covered under a landscaping insurance policy?
What other types of insurance do landscapers need?
As a landscaper, your job requires interacting with third parties, like customers or other contractors, and using dangerous equipment. However, you can mitigate these risks with the right business insurance.
Getting general liability insurance is the best place to start for any landscaping business, because it covers your most common risks: bodily injury, property damage, and personal and advertising injury. But your business is unique! Protect your landscaping business against the risks of the job with a whole range of insurance coverages, designed to fit exactly your needs.
Why do I need landscaping insurance?
Whether you are a gardener or lawn care professional, accommodating your clients' needs is part of the job. You need landscaping insurance that's there just when you need it, whether that's five minutes before a last-minute booking or months in advance. Some clients may even require that you have it.
Flexible, on-demand landscaping liability insurance means you choose your coverage length. Whether you need an hour, day, week, or month – you're covered.
Thimble covers any gear valued under $2,500 through blanket equipment insurance. With other policies, you have to list the equipment you want to be covered. And if you need a higher coverage limit, you can purchase an additional $2,500 in coverage.
You love working with your hands and know how to make gardens blossom. It's time to help your business bloom with the support and protection of landscaping insurance.
How do I get landscaping insurance?
Ready to get started? Just click "Get a Quote" or download the Thimble app, answer a few questions, and we'll generate an instant quote. Click to purchase and we will send your policy and Certificate of Insurance (COI) to your inbox. We'll send you as many COIs as you need, and when you need them, at no additional cost.
Landscaping Insurance FAQs
How fast can I get a Certificate of Insurance?
In minutes—seriously. We've taken the traditional insurance process and upgraded it for the 21st century. You can get a Landscapers Insurance quote from Thimble instantly, and once you purchase your policy, you'll receive your Certificate of Insurance in your inbox. Download your copy to share with clients, and access it anytime from the Thimble App.
You can also add and modify your Additional Insureds as many times as you'd like, whenever you'd like, from the Thimble App.
You can access your Certificate of Insurance immediately after purchasing your policy, even if your policy covers a time period sometime in the future. That means you can use your Certificate of Insurance during the bidding process with larger clients, enabling you to win higher-paying jobs and grow your landscaping business.
Do I need landscaping business insurance if my clients have homeowner's insurance?
Yes. These policies cover very different things. Your client's homeowner's insurance protects your client from risks associated with fire, theft, and other events that may cause damage to their home. Landscaping liability insurance protects you in case you are responsible for an accident that causes third-party damages while you are working for the client.
Is landscaping insurance required by law?
In many cases, no; while general liability insurance might not be required by state or federal law in order to operate a landscaping business, if you want the job, you'll usually have to provide proof of insurance. We've also covered how it can be a huge financial protection and a sign of legitimacy for your company.
And while general liability may not be required by law, if you've got even a single employee, workers' comp usually is! Always consult your state government's latest guidelines.
Quick-thinking insurance for fast-moving businesses.
Simple.
Fewer questions. More options. Buy a policy online, in the app, or over the phone in minutes. Get to work before the other guys even call you back.
Scalable.
Any size. Every stage. Get coverage by the job, month, or year. Choose how you pay, then upgrade when business really takes off.
Flexible.
Total Control. Seamless edits. Modify, pause, or cancel instantly, whether work slows down or hiring picks up.