Why do I need Pet Sitting Insurance?
Whether you are a dog walker, pet sitter, or groomer, accommodating your clients' needs (and schedules!) is part of the job. You need pet sitting liability insurance coverage that's there just when you need it, whether that's five minutes before a last-minute dog walking booking or months in advance of a week-long pet sitting gig.
Quick Thinking Insurance
Quick Thinking Insurance
Quick Thinking Insurance
Quick Thinking Insurance
Quick Thinking Insurance
Quick Thinking Insurance
Quick Thinking Insurance
Quick Thinking Insurance
Quick Thinking Insurance
Quick Thinking Insurance
What does Pet Sitting Insurance cover?
Both General Liability and Professional Liability coverage are included in the pet sitter's policy. The General Liability Insurance for pet sitters arranged by Thimble is designed to respond to incidents involving bodily injury and property damage, and legal fees and medical coverage associated with the claim. Professional Liability Insurance arranged by Thimble for pet sitters protects your business from any claims of errors & omissions or negligence.

Third-party, non-employee bodily injury
While you are outside walking a client's dog, a neighbor approaches and tries to pet him. The dog becomes aggressive and bites the neighbor.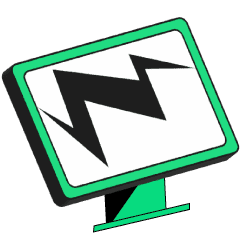 Third-party property damage
While out for a walk, the dog knocks over an expensive planter outside of a chic coffee shop. It smashes into a million pieces, and the coffee shop holds you accountable. Woof.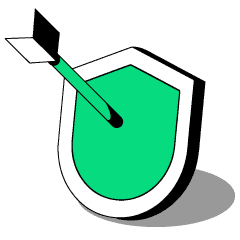 Defense costs
Your client claims that your poor grooming job caused her show pup to lose out on the $10,000 grand prize at The Kennel Club Dog Show. General Liability can help you cover the legal costs of defending the claim.
How much does Pet Sitters Insurance cost?
The cost of your Pet Sitter Insurance policy depends on a few factors. Things like your zip code, your coverage limit, the size of your team, and the length of your coverage all play a factor in determining the risk that comes with insuring your pet sitting business. With Thimble, you don't have to commit to long, expensive policies, though. You can access flexible Pet Sitting Insurance through the Thimble app and customize your coverage down to the month, day, or hour. Plus, if you need to add Additional Insureds, you can tack them on to your coverage with Thimble at no extra cost. To get an accurate idea of how much Pet Sitter Insurance would cost you and your business, get a quote from Thimble.
Pet Sitting Insurance FAQs
How quickly will I get a Certificate of Insurance?
Instantly. We've digitized the entire experience so that you'll receive a Certificate of Insurance (COI) in your inbox immediately after purchasing a policy with Thimble. You can also add and modify your Additional Insureds as many times as you'd like directly from the Thimble App.
Who is covered under Pet Sitters Insurance?
Pet sitter insurance is designed for small business owners and independent contractors like you. All insurance policies arranged by Thimble can be completely customized to meet your needs. In addition to pet sitting it covers the following pet care services:
What if I need pet sitting coverage that starts today?
No problem. With Thimble, you can get a quote and get coverage in 60 seconds. So whether your next job starts in 10 minutes or an hour, you'll be covered.
Quick-thinking insurance for fast-moving businesses.
Simple.
Less questions. More options. Buy a policy online, in the app, or over the phone in minutes. Get to work before the other guys even call you back.
Scalable.
Any size. Every stage. Get coverage by the job, month, or year. Choose how you pay, then upgrade when business really takes off.
Flexible.
No hidden fees. No hard feelings. Modify, pause, or cancel instantly, whether work slows down or hiring picks up.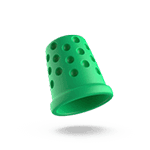 Get covered in minutes.
(Then get to work!)