Event Insurance
Policies by the hour, day, or week in minutes.
Get a quote
4.6/5 stars from 852 reviews on Trustpilot
Backed by the best
What is event insurance?
Special events insurance is a specific type of liability insurance that protects you against the risks associated with organizing or participating in a special event. Event coverage includes third-party bodily injury, property damage, and liquor liability.
What does event insurance cover?
Any recipe for a great party is also a recipe for some serious risk.
Event insurance covers two main areas:
And heads up! Thimble policies do not currently cover event cancellation. Why? Because you can cancel your policy from Thimble for a full refund until the minute it starts, and event cancellation policies are typically much more expensive. So, if the weather turns nasty last-minute, we won't rain on your parade.
Event Liability
Coverage for bodily injury and property damage to third parties, like an attendee, vendors, or the venue itself. Covered claims also provide for legal fees and damage payments.
Liquor Liability
Provides coverage for legal expenses and damage payouts if alcohol service at your event causes a a covered peril (i.e., bodily injury or property damage). This is included in your event policy if you're not selling alcohol, as in BYOB or open bar events, but if you own a business that sells, serves, or distributes alcohol at events, you can easily add retail liquor liability coverage to your policy.
Who needs event insurance?
Anyone who likes to have a good time! But actually, event insurance is a necessity for any group of people coming together, including at:
Why do I need event insurance?
For starters, most venues will require you to show proof of event insurance to use their space. Beyond that basic requirement, large groups, alcohol, and rented spaces put your assets on the line; event insurance can protect you.
If you chose the menu and a guest has a serious allergy to fish, you could be on the hook (pun intended) if they end up in the hospital. If someone busts a move which in turn busts a window, you can expect the venue to pursue some money from you for the repair.
Say a wedding guest is "overserved" and winds up injuring themselves or others once they've left the party. As the host, you could be hit with a mountain of problems way worse than any hangover. Wedding Insurance will provide your legal defense.
Events mean risk, and risk means you need special event liability insurance.
How much does event insurance cost?
Every event is different, but you can expect to pay between $115 to $340 for a one-day event insurance policy, depending on the size (from 15 to 1,000 people). The cost of an affordable event insurance policy with Thimble is based on just a few things: the kind of event, how many people will be there, where it's being held, how long you need coverage, whether or not you are selling alcohol, and boom! You can get a special event insurance quote online or on the app. Buy your policy in 60 seconds for events lasting up to 5 days.
Event Insurance FAQ
If I'm an event planner, what kind of insurance do I need?
Event insurance is … well, insurance for events, and business insurance covers your business. So if you're in the business of events, you might need both. As an event planner, you should consider general liability and professional liability insurance to cover the day-to-day operations of your business, such as client consultations and venue walkthroughs. Then on the big day, an event you've been planning will also need its own event policy in order to cover risks during the run of the show. Some event planners handle purchasing event insurance on behalf of their clients, but all event planners should consider the business insurance essential to protect their assets. Read more about the difference on our Event Planner Insurance page.
Do I need event insurance if I'm a vendor at an event, such as a caterer, DJ, or performer?
It depends. Essentially, event liability insurance protects the person or business organizing an event. If you're a wedding planner, PR consultant, or production agency hosting an event on behalf of a client, you'll likely need event insurance. The same applies for people putting on events themselves without a planner, as is often the case with weddings and family reunions.
If you're just booked to play a small set, serve hors d'oeuvres, or take photos at an event that is not your own, you could still be named in a lawsuit related to the event at which you're working. Or, the event planner could require that you carry event liability insurance and add the planner as an Additional Insured (more on that in a bit).
What's the difference between event and special event insurance?
In the insurance industry, various insurers use various terms to describe the same coverages. While Thimble does not currently offer event cancellation coverage, the terms "event insurance" and "special event insurance" are interchangeable and refer to the types of insurance offered for events. To understand the difference between the two types of policies, it's important to focus less on the name and more on the fine print to learn what is covered. Make sure to call your insurance company, agent, or broker if you have (or need help answering) questions.
What if I only need one-day insurance for events?
Thimble's special event insurance is designed to accommodate short-term needs. You can buy one-time event insurance for one day, or up to 5 days. That includes setup and breakdown time. Plus, you can cancel your event liability insurance policy anytime before the event for a full refund of your premium cost.
What is an ACORD certificate, and why is it important?
An ACORD 25 Certificate of Insurance (COI) is the standard document that proves you're insured, with all of the details like the types of insurance coverage (general liability, professional liability, etc.) your policy limit, and the duration of your policy. This is typically the document you need to show your clients that you're ready to get to work. With Thimble, you'll receive instant access to your COI after purchase and the ability to make and send unlimited copies to the people who need it.
What is an Additional Insured?
An Additional Insured is anyone who wants to be protected in connection to your CGL policy for claims arising from your actions. In many cases, this is the company or organization hiring you, because they want to ensure that if anything goes wrong while you're working on their behalf, they will be defended and covered under your insurance. With Thimble, it's easy to add as many Additional Insureds as you need.
How do I file an event insurance claim?
People like you like Thimble.
We're trusted by over 40,000 small businesses.
(And thanks. We like us too.)
4.6/5 stars from 852 reviews
Fast & Easy
This is fast and easy and works great for me! I am a one man freelance landscaper and this gives me the ability to purchase insurance directly from my phone anytime and anywhere I need it.
Super easy to use! Thought of everything
This app is beautiful and super easy to use! It's super easy to get insurance for the weddings I shoot where the venues require insurance. I can just buy it on the app with 3 clicks and I'm done.
Awesome Product
I love this idea ????!! I needed to have proof of liability to present my proposal; got it on the spot. I didn't win the bid but I didn't get stuck with costly insurance, either!!
So Easy!!! I LOVE IT
It was so easy, quick, and simple. The PDF package I received contained everything I needed. This was the best experience I've ever had obtaining insurance...thank you!!!
Great rate!
I was very impressed with your monthly rate on general liability coverage! Much less than 1/12 of everyone else's annual rate.
I love the convenience
I love the convenience of this insurance app, its the best thing since sliced bread????????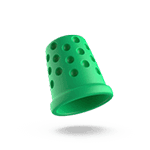 Quick-thinking insurance for fast-moving businesses.