Fitness & Personal Trainer Insurance
Get an insurance policy by the hour, day, or month in 60 seconds.
Why do I need Fitness Instructor Insurance?
Whether you are a personal trainer or fitness instructor, you know that there are risks inherent to your job. You need an insurance policy that's built to protect—and flexible enough to accommodate your schedule. As a personal trainer, general liability insurance and professional liability insurance help you stay focused on helping your clients. While you're pushing your clients to achieve their fitness goals, you shouldn't be worried about protecting your business.
Quick Thinking Insurance
Quick Thinking Insurance
Quick Thinking Insurance
Quick Thinking Insurance
Quick Thinking Insurance
Quick Thinking Insurance
Quick Thinking Insurance
Quick Thinking Insurance
Quick Thinking Insurance
Quick Thinking Insurance
What does Personal Trainer Insurance cover?
Both general liability insurance and professional liability insurance are included in Thimble's Fitness and Personal Trainers coverage. General liability insurance for fitness and personal trainers is designed to respond to incidents involving bodily injury and property damage. Professional liability insurance protects fitness instructors against claims of errors and omissions and negligence — in other words, doing your job improperly.

Third-party, non-employee bodily injury
You are finishing up one of your training sessions with a client. The client walks over to pick up their bottle of water and accidentally trips over a set of kettlebells, injuring their ankle.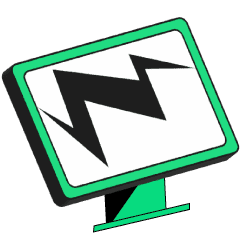 Third-party property damage
You are leading a private yoga session in a client's home, and you accidentally knock an expensive painting off the wall while demonstrating Warrior III pose.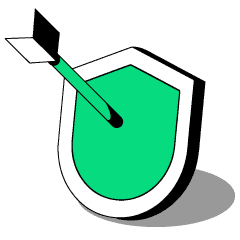 Defense costs
You are found liable for an injury that a client incurs while taking a dance class at your studio, which includes the costs of their medical treatment.
Errors & omissions
During a training session with a client, you're guiding them on how to perform weighted push-ups. During the exercise, the client injures their back, blaming your improper coaching for the injury.
How much does Fitness Insurance cost for personal trainers and other fitness professionals?
The cost of your Fitness Insurance Policy depends on a few factors. Things like your zip code, your coverage limit, the size of your team, and the length of your coverage all play a factor in determining the risk that comes with insuring your personal training business. With Thimble, you don't have to commit to long, expensive policies, though. You can access flexible Fitness Insurance through the Thimble app and customize your coverage down to the month, day, or hour. Plus, if you need to add Additional Insureds, you can tack them on to your coverage with Thimble at no extra cost. To get an accurate idea of how much Fitness Insurance would cost you and your business, get a quote from Thimble.
Fitness & Personal Trainer Insurance FAQs
Who is covered under Fitness Insurance?
Personal Trainer Insurance from Thimble is customized to meet the needs of fitness professionals and independent contractors like you. We cover the following fitness professions and activities:
How quickly will I get a Certificate of Insurance?
Instantly. We've digitized the entire experience so that you'll receive your Certificates of Insurance (COI) in your inbox immediately after purchasing a policy with Thimble. You can also add and modify your Additional Insureds as many times as you'd like directly from the Thimble App.
Does Personal Training Insurance coverage include workers' compensation?
Personal Trainer Insurance covers non-employee bodily injuries. To cover injury to your employees, you need a separate worker's compensation coverage.
Do I need both general and professional liability insurance?
For personal trainers working one-on-one with clients, we recommend both general liability insurance and professional liability insurance. While general liability insurance covers most incidents involving accidental bodily injury and property damage, professional liability insurance can respond to incidents that result from alleged errors & omissions in the performance of your job.
Where am I covered to train with Fitness Liability Insurance?
Your liability insurance covers you wherever you train, whether in the gym, at a client's home, or outside in a park. Just make sure to select the time period during which you will be working, and you can take your coverage wherever your training session takes you.
How do I get Personal Trainers Insurance with Thimble?
This part is easy. In less than 60 seconds, you can see your quote, pick a policy, and make a purchase.
All we need is your ZIP code, some details about your training business, and the length of coverage you want—choose between hourly, daily, or monthly policies.
Once you've clicked purchase, you'll have instant access to a copy of your policy and as many COIs as you want, as well as unlimited Additional Insureds at no additional cost. To make your insurance journey even more of a breeze, download the Thimble mobile app to view and make changes to your policy straight from your phone!
Quick-thinking insurance for fast-moving businesses.
Simple.
Less questions. More options. Buy a policy online, in the app, or over the phone in minutes. Get to work before the other guys even call you back.
Scalable.
Any size. Every stage. Get coverage by the job, month, or year. Choose how you pay, then upgrade when business really takes off.
Flexible.
No hidden fees. No hard feelings. Modify, pause, or cancel instantly, whether work slows down or hiring picks up.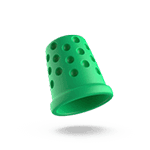 Get covered in minutes.
(Then get to work!)