Self Defense Instructor Insurance
Get an insurance policy by the hour, day, or month in 60 seconds.
Why do I need Self Defense Instructor Insurance?
As a self defense instructor, you help people protect themselves from assault, robbery, and anything that comes their way. There's nothing better than knowing you give your students the skills and confidence to walk down the street without fear.
You deserve that same confidence while working as a self defense instructor. Whether you're demoing an attack or supervising partner work, though, there's always the risk something can go wrong during training.
If one of your clients injures the other while practicing a bear-hug escape, you could be liable for a medical bill and bodily injury claim. If you're not protected with Self Defense Instructor Insurance, you may be responsible for those costs, as well as any attorney's fees. Situations like these are exactly why you need Self Defense Instructor Insurance.
Or what if you've been asked to teach a self defense class at a local gym? During one of your practice sessions, someone knocks over a row of weights. Luckily their foot goes uncrushed, but the floor is cracked and the owner of the gym expects you to front the repair costs. After refusing, you're now stuck with a third-party property damage suit.
In your profession, people hire you to feel safe and learn skills to defend themselves. It's partly why any unforeseen accident or injury can turn especially litigious. If something were to go wrong during a corporate class that ends up harming one of their clients or star employees, a professional negligence lawsuit could be brought against you, claiming that you should have provided better safety information or equipment.
Quick thinking insurance for small businesses.
Quick thinking insurance for small businesses.
Quick thinking insurance for small businesses.
Quick thinking insurance for small businesses.
Quick thinking insurance for small businesses.
Quick thinking insurance for small businesses.
Quick thinking insurance for small businesses.
Quick thinking insurance for small businesses.

Third-party, non-employee bodily injury
You're demonstrating defensive kicks with the aid of a bag, but your strike is stronger than you expected, and the bag hits a student in the face and breaks her nose. She expects you to pay for her medical costs.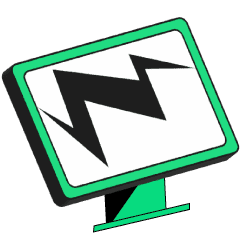 Third-party property damage
You're teaching a class at a dance studio, and when two students go overboard practicing a headlock, they crash into a mirror and shatter it. The studio expects you to pay the cost for a replacement mirror and installation.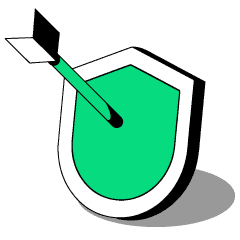 Defense costs
A student has worked with you in a six-week series, and towards the end, she sprains an ankle. When she brings a lawsuit against you, you're responsible for your legal fees during the trial, even if it's ultimately found she slipped while ice skating.
Errors & omissions
A company hires you to put on a class for its employees. After an accidental incident, one employee has to stay home for the week due to an injury. This employee happened to be a key player in a massive deal that the company was closing this week. They decide to sue you for professional negligence, claiming the injury shouldn't have happened on your watch.
How much does Self Defense Instructor Insurance cost?
The policy rate for Thimble's Self Defense Instructor Insurance is based on the specific level of risk related to your business, including your teaching locations, business size, and the coverage limits you select. Our Self Defense Instructor Liability Insurance is so affordable because you only pay when you're working. Select from hourly, daily, or monthly policies. You can also add Additional Insureds and get unlimited Certificates of Insurance for free.
Protect your self defense instruction business with flexible, on-demand, or monthly insurance coverage from Thimble. Get your free Self Defense Instructor Insurance quote now.
Self Defense Instructor Insurance FAQs
How quickly can I get a Certificate of Insurance?
Right away. With Thimble, you can get your free insurance quote and purchase your policy in less than 60 seconds. Your Certificate of Insurance (COI) will be sent to your inbox moments later. And when you download the Thimble app, you'll always have it on hand.
Are you hoping to teach classes in a new space? The property manager will want to see your Certificate of Insurance. With fast, flexible coverage from Thimble, you can show it to them within seconds.
You can download your Certificate of Insurance before your coverage term starts and even schedule your coverage to begin at any date up to six months in advance. If your schedule changes or that new class falls through, you can cancel your policy risk-free up to 1 hour before your coverage is set to begin.
You can also make changes to your policy without a hassle. From the Thimble app, add and modify Additional Insureds as often as you need to.
The company I work for already carries business insurance. Do I need my own Self Defense Insurance policy?
Do you ever teach private classes or workshops on the side? If so, you need your own policy. The business coverage your company carries only applies to the work you do through them.
Additionally, having your own Self Defense Instructor policy is a good idea even if you work for a company that has insurance. You never know the specific details of their coverage, including the liability you may incur while working for them.
Ultimately, you work in a profession that has a high risk of injury. By having your own insurance policy, you know the exact details of your coverage. From studio managers to parents, having a Certificate of Insurance not only protects you from risk, but it also proves your dedication to your practice. By being insured, you give your clients the same peace of mind you give yourself.
With your own Self Defense Instructor policy, you can continue to grow your business and protect yourself (and your clients) in the process. You teach self defense to your students, now you can teach it to your business.
What are the Self Defense Instructor Insurance policy limits?
Thimble's Self Defense Instructor Insurance limits can be set at $1 million or $2 million, depending on your needs and the level of risk you would like to be insured against. The affordable $2 million policy can best prepare you against third-party liability claims, especially when it comes to the medical and legal expenses associated with self defense classes.
Are workplace injuries of my staff covered?
No. General liability insurance provides coverage for injuries to third parties, but not to your staff. If you hire other instructors or staff to work alongside you, you should consider purchasing a workers' compensation policy to provide coverage for accidental injury sustained by your employees and subcontractors.
Does Thimble's Self Defense Instructor Insurance cover damage to my equipment?
No. General liability insurance only covers damages to property owned by your client or a third party. If you use your own instructional equipment or drive a vehicle just for work, you can consider purchasing a commercial property or auto insurance policy.
How do I get Self Defense Instructor Insurance with Thimble?
Taking out a Thimble insurance policy takes less than a minute on our website or the Thimble app. After you tell us a few details about your business, your ZIP code, and your desired coverage length (pay hourly, daily, or monthly), you'll get an instant quote. Click to purchase and retrieve your Certificate of Insurance right away.
Quick-thinking insurance for fast-moving businesses.
Simple.
Fewer questions. More options. Buy a policy online, in the app, or over the phone in minutes. Get to work before the other guys even call you back.
Scalable.
Any size. Every stage. Get coverage by the job, month, or year. Choose how you pay, then upgrade when business really takes off.
Flexible.
Total Control. Seamless edits. Modify, pause, or cancel instantly, whether work slows down or hiring picks up.