Thimble makes insurance simple, to help businesses succeed on their own terms.
What We Do
To get ahead in business, you need to move fast. That's why you need Thimble: insurance that thinks quick, so you're (finally) in control as you grow.
Before Thimble, small businesses were forced by a dusty old industry to buy business insurance policies they couldn't afford, didn't need, and definitely didn't understand.
From handymen and landscapers to DJs and mall Santas (yes really), we make it possible for go-getters in over 140 professions to have a lightbulb moment, put down the lukewarm office coffee, do one of those dramatic sweep-everything-off-your-desk exits, and start building a business around their passion.
Get a quote and get covered (then get to work!).
How We Do It
SIMPLE – Less questions. More options. Buy a policy online, in the app, or over the phone in minutes. Get to work before the other guys even call you back.
SCALABLE – Any size. Every stage. Get coverage by the job, month, or year. Choose how you pay, then upgrade when business really takes off.
FLEXIBLE – No hidden fees. No hard feelings. Modify, pause, or cancel instantly whether hiring picks up or work slows down.
Thimble is simple, scalable, and flexible, which is why we made MONEY Magazine's 2021 "Best Insurance for Small Businesses" AND we're Fast Company's #1 "Small and Mighty" Company. We're also rated 4.8 out of 5 stars on Trustpilot and the App Store and have sold over 125,000 policies to more than 40,000 small businesses. Thimble is one of the fastest-growing insurtechs in America, but who could have guessed it all started with… drones?
of Thimble customers are first-time business insurance buyers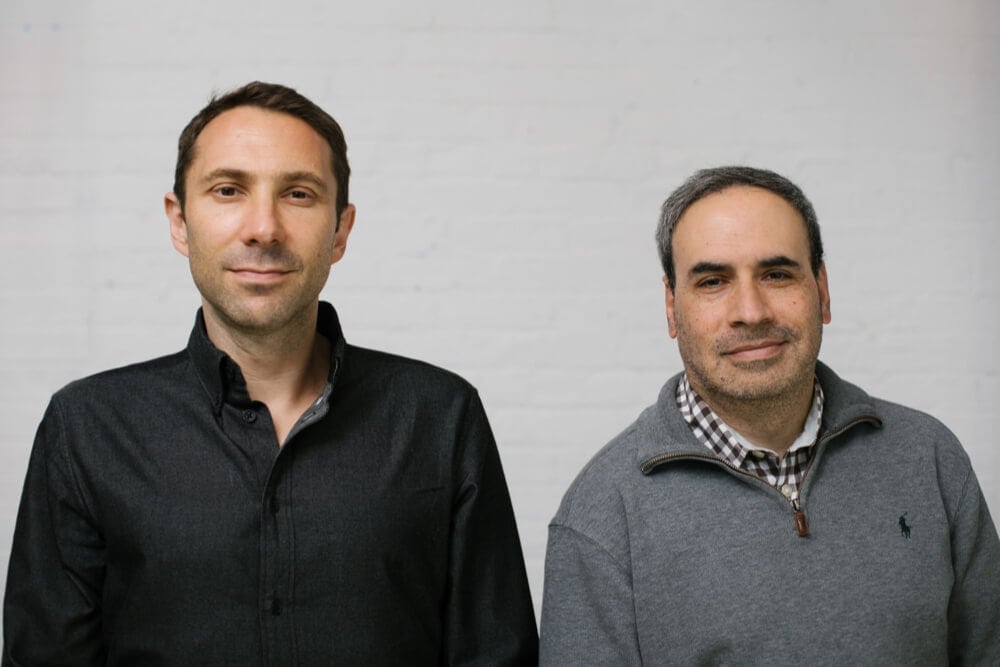 Our Story
Thimble was founded by entrepreneurs, for entrepreneurs. Our founders, Jay Bregman and Eugene Hertz, have built and sold businesses many times over. They noticed that the nature of work was changing, but insurance wasn't, so they set out to build insurance products that work the way real people do today.
Originally launched as Verifly, we started by bringing short-term liability insurance to entrepreneurial drone operators. It was a radical concept — insurance for just a day — and pilots loved it. Pretty soon, other businesses started asking for flexible, 21st-century insurance, so we built coverage for hundreds more professions, and business really took flight. It was clear we needed a new name that could bring together the huge range of business types we cover under one small symbol for protection, and in Fall 2019, we were reborn as Thimble.
We exist to help small businesses succeed, led by our mission and values.
Think Wild, Act Tame
Be relentlessly creative. Question everything. Get to know the rules so well, you can use them in new ways. Be the industry's compliant radicals.
Green Means GO
Act. Move Forward. Learn. You can only make a decision based on the best information you have — so make it.
Simplify, Simplify, Simplify
Get to the point. Make it crystal clear. Cut everything else. It's our job to make insurance easy — however hard that is for us.
Own every detail
Be ruthlessly precise. Disciplined. Sweat the small stuff.
Every moment counts
Show up early and ready. Deliver on time or before. Make the most of your time, so others can make the most of theirs.
Stay Human
Treat every person, and their ideas, with respect. Cherish diversity.
Our liability policies are underwritten by Markel Insurance Company (NYSE: MKL), a Fortune 500 company, and National Specialty Insurance Company, a division of State National. Both are rated A-Rated by A.M. Best for financial strength
All aviation liability (drone) policies are underwritten by Global Aerospace, Inc. and backed by its pool of insurance companies that represent some of the most secure and respected names in insurance.