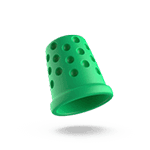 Grow your business as a Thimble Partner
Thimble offers small business insurance by the job, month, or year, allowing for flexible options catered to your customers' needs.
Build with Thimble
Interested in building something together? Learn more about the power of Thimble's developer and platform tools.
Widget
Our drop-in Widget allows your customers to purchase insurance directly from your website. It's simple to implement and doesn't require an IT department.
Learn more
Thimble API
Integrate Thimble with just a few lines of code. Then, your audience can enter just a few parameters and get an instant quote.
Learn more
Certificate Manager
Manage compliance all in one place, for free. Organize your insurance needs and easily share with customers to purchase.
Learn more
We always recommend that consumers verify that any pro they hire has active general liability insurance. We're partnering with Thimble so that businesses who use Angie's List have access to insurance that fits their needs, immediately, so they can complete more jobs and grow their business.
Jeremy Stewart, President of Angi
API Partner
We are committed to providing innovative solutions to small businesses. Through this partnership, we can now offer small businesses a flexible solution through Thimble that can quickly adapt to the changing needs of their business.
Kevin Kerridge, EVP at Hiscox
Insurance Partner
We used to face problems with certificates expiring or being canceled without our knowledge. The Thimble Certificate Manager had many of the features we were looking for without spending thousands of dollars.
Janelle Matejcek, Virtuance
Certificate Manager Partner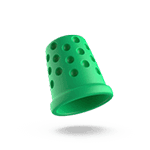 Not seeing what you're looking for?