Why do I need freelancer insurance?
Whether you're a photographer, graphic designer, or consultant, you bring a creative approach to problem-solving and help your clients tackle every challenge that comes their way. Shouldn't you do the same for your business?
A Thimble Freelancer Insurance policy can give you the peace of mind you need to propel your business to new heights.
Quick thinking insurance for small businesses.
Quick thinking insurance for small businesses.
Quick thinking insurance for small businesses.
Quick thinking insurance for small businesses.
Quick thinking insurance for small businesses.
Quick thinking insurance for small businesses.
Quick thinking insurance for small businesses.
Quick thinking insurance for small businesses.
What does Freelancer Insurance cover?
Both general liability insurance and professional liability insurance are included in the consultant and freelancer's policy. General liability insurance arranged by Thimble is designed to protect freelancers against accidents on the job that result in bodily injury, property damage, personal or advertising injury to a third party. General liability insurance also covers legal fees and medical coverage associated with the claim. Professional liability insurance protects freelancers and consultants against claims of errors and omissions – or claims relating to inadequate performance of professional services. If a client claims that you've done your job improperly, your professional indemnity insurance policy can be used to cover any associated costs.

Third-party, non-employee bodily injury
A client is discussing the details of a project in your office. When the client is leaving, he trips over your laptop bag. He falls and injures his wrist.
Third-party property damage
You are in a client's home to photograph their baby shower, and you damage an expensive piece of artwork on the wall while trying to find the perfect angle.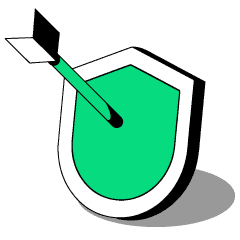 Defense costs
A client claims that a spill on his coffee table was left by you after a recent house sitting gig. It ruined the finish, and he takes you to court to recoup the value of the table. General liability insurance helps cover the costs of defending yourself against this claim.
Errors and omissions
You are a marketing consultant, and advise a client on the development of an advertising campaign to promote their new product. The campaign misrepresents the key features of the product, leading to customer confusion and financial loss for the company.
How much does freelancer insurance cost?
The cost of your Freelancer Insurance depends on a few factors. Things like your zip code, your coverage limit, the size of your team, and the length of your coverage all play a factor in determining the risk that comes with insuring your freelance consulting business.
With Thimble, you don't have to commit to long, expensive policies, though. You can access flexible Freelancer Insurance through the Thimble app and customize your coverage down to the month, day, or hour. Plus, if you need to add Additional Insureds, you can tack them on to your coverage with Thimble at no extra cost.
To get an accurate idea of how much Freelancer Insurance would cost you and your business, get a quote from Thimble.
Freelancer Insurance FAQs
How quickly will I get a Certificate of Insurance?
Instantly. We've digitized the entire experience so that you'll receive a Certificate of Insurance in your inbox immediately after purchasing a policy with Thimble.
You can also add and modify your Additional Insureds as many times as you'd like directly from the Thimble App.
Who is covered under a freelancer liability insurance policy?
Freelance Insurance from Thimble is customized to meet the needs of professionals like you. We cover the following professions and freelance work activities and more:
AV Installation
Car AV Installation
Computer Repair
Creative Directors
Marketing Consultants
Life Coaches
Personal Shoppers
Sound Recordists
Speakers
Web Developers
Does the policy include cyber liability insurance?
Not yet. Cyber insurance or cyber liability insurance protects businesses from internet-based risks and risks related to information technology infrastructure. This is a separate category of coverage and is not included under the general liability insurance or professional liability insurance for freelance workers arranged by Thimble.
Are there other types of insurance I should get?
As an independent contractor, General liability insurance and professional liability insurance will cover you for a range of risks that you face in your interactions with clients or customers. Many companies may ask to be added as an Additional Insured to your policy so that they are covered for any damage you may cause within the scope of work you provide to them.
Depending on the structure of your business, you may opt for a number of other types of insurance: for example, worker's compensation, auto insurance, or cyber liability insurance. Consider the specific needs of your business when selecting additional coverage to protect your day-to-day operations.
Quick-thinking insurance for fast-moving businesses.
Simple.
Fewer questions. More options. Buy a policy online, in the app, or over the phone in minutes. Get to work before the other guys even call you back.
Scalable.
Any size. Every stage. Get coverage by the job, month, or year. Choose how you pay, then upgrade when business really takes off.
Flexible.
Total Control. Seamless edits. Modify, pause, or cancel instantly, whether work slows down or hiring picks up.