Why do I need house sitter insurance?
As a house sitter, you care for clients' homes, valuables, and pets to give them peace of mind when they're away. There's nothing more rewarding than knowing that someone has placed their trust in you to look over their home when they themselves cannot.
It's your right to enjoy that same peace of mind while running your house sitting business. Whether you're walking the dog, caring for an orchid collection, or simply staying over to discourage petty theft, you might be exposed to as many risks as the homeowner—or even more. That's why you need Thimble House Sitter Insurance.
Imagine, for example, that a pool cleaner makes regular visits during your stay and steps on the rake you left out after doing some yard maintenance, puncturing his foot. If you're not protected with a House Sitter Insurance policy, you might find yourself responsible for the costs of his emergency room visit.
In addition to the risk of negligence, you can also be held liable for any property damage that occurs during your stay. If you scratch the glass stovetop or break a collectible dish, your client can deem you responsible for the damages.
These are the reasons why house sitters need general liability insurance and professional liability insurance. General liability insurance could protect house sitters from any third-party claims of bodily injury and property damage that may occur during their stays or in transit between jobs. A professional liability insurance policy could protect you from any claims of negligence, errors, or mistakes related to your professional services.
Give yourself peace of mind. Protect your business with House Sitter Insurance from Thimble and rest easy knowing that you're mitigating some major risk.
Quick thinking insurance for small businesses.
Quick thinking insurance for small businesses.
Quick thinking insurance for small businesses.
Quick thinking insurance for small businesses.
Quick thinking insurance for small businesses.
Quick thinking insurance for small businesses.
Quick thinking insurance for small businesses.
Quick thinking insurance for small businesses.
What does House Sitter Insurance cover?
Thimble's General Liability and Professional Liability Insurance protects house sitters and dog walkers from liability in situations like the following:

Third-party, non-employee bodily injury
A neighbor came over to give you a wrongly delivered package and slipped on the icy front steps. Now, she expects you to cover the cost of her ER visit and rehabilitation.
Third-party property damage
You spent a night enjoying a bottle of Burgundy on your client's stark-white mid-century sofa and ended up spilling a glass, causing a permanent stain. Your client expects you to reimburse her for the cost of the collector sofa in full.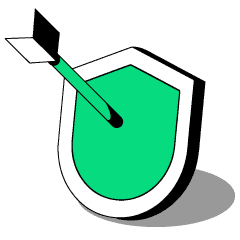 Defense costs
Your client's family silver is missing when she returns home, and she's convinced you left the house vulnerable to intruders at some point during your stay. You'll have to hire a lawyer while the case goes to trial, even if it's ultimately discovered that her sister "borrowed" it weeks prior to your stay.
Errors & omissions
You were watching a house all winter, but you spent the last two nights of your agreed-upon term at a different job. The owner returned to find the pipes frozen. The next day they were supposed to welcome a group of Airbnb guests. Because of the frozen pipes, they're forced to cancel the reservation and refund the guests their money. They sue you for negligence, being that they lost money due to the damages.
How much does House Sitter Insurance cost?
The policy rate for Thimble's House Sitter Insurance is based on the level of risk related to your business, including the locations of the homes you watch over, your staff size, and the coverage limits you select. Our House Sitter Insurance is flexible and affordable—you pay only for the length of coverage you need, by the hour, day, or month. In addition, you can add as many Additional Insured as you need for free, as well as get as many Certificates of Insurance as you like.
Protect your house sitting business with flexible, on-demand or monthly insurance coverage from Thimble. Get your free House Sitter Insurance quote now.
House Sitter Insurance FAQs
How quickly can I get a Certificate of Insurance?
As soon as you need it. Using the app or website, you can get a free quote and purchase your policy in less than a minute. Your Certificate of Insurance (COI) will show up in your inbox seconds later.
Is there a potential house sitting client who wants to see your Certificate of Insurance? With fast, flexible coverage from Thimble, you can schedule your coverage to begin on the date of their departure or any date up to six months in advance.
Your COI will be ready in moments, and you can download it before your coverage window begins. If the client doesn't book you or backs out at the last minute, you can cancel your policy penalty-free up to 1 hour before your coverage is set to begin.
Need to make a change to your insurance coverage? No problem. You can add and modify Additional Insureds as often as you need to on the Thimble app.
What are the House Sitter Insurance policy limits?
With Thimble's House Sitter insurance, you can choose between a policy limit of $1 million or $2 million. The affordable $2 million policy limit gives you double the coverage in case of any incidents that might arise in the course of your house sitting.
Are workplace injuries of my staff covered?
No. General Liability insurance only provides third-party injury coverage, and does not cover your staff. If you hire other house sitters or assistants to help you manage your workload, you may want to purchase a workers' compensation policy that provides coverage for accidental injury to your employees and subcontractors.
Does Thimble's House Sitter Insurance cover damage to my equipment?
No. General liability insurance only provides coverage for damage to your client's or a third party's property. If you have equipment or a vehicle you use for work, you should consider purchasing a commercial property or auto insurance policy.
How do I get House Sitter Insurance with Thimble?
With Thimble, insuring your house sitting business takes less than a minute. In the Thimble app or on the web, tell us a few details about your house sitting services, the zip code of the home you'll be in, and your desired coverage length, with hourly, daily, or monthly policies. You'll receive an instant quote outlining the cost of your House Sitter Insurance. Click to purchase and you'll receive your Certificate of Insurance instantly.
Quick-thinking insurance for fast-moving businesses.
Simple.
Fewer questions. More options. Buy a policy online, in the app, or over the phone in minutes. Get to work before the other guys even call you back.
Scalable.
Any size. Every stage. Get coverage by the job, month, or year. Choose how you pay, then upgrade when business really takes off.
Flexible.
Total Control. Seamless edits. Modify, pause, or cancel instantly, whether work slows down or hiring picks up.