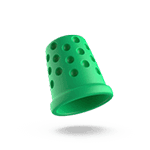 Get the right insurance, from the right people, the first time.
Join Thimble's Certificate Manager, the only 100% free COI tracker.
We used to face problems with certificates expiring or being cancelled without our knowledge. The Thimble Certificate Manager had many of the features we were looking for without spending thousands of dollars.
Janelle Matejcek, Virtuance
Thimble has a really great, easy-to-use interface. Everything works well—the ability to extend the policy is really handy, as is the ability to add Additional Insureds after you've purchased your policy.
Matt Alcobia, Founder and Executive Director, Noize Cartel Records
The biggest draw was the ability to plug in for coverage over a set time period. The fact that you can select daily, weekly, monthly, and even hourly coverage is ludicrous and I love it!
Jamie Vanagel, Landscaper
Built for anyone who hires anyone.
It's the risk manager's risk manager. Designed for:
Never miss an expiration again.
Sign up now and unlock all these free features:
Automated Communications
Hassle-proof automated emails and reminders to contractors
Easy COI Reader
Key information extracted from COIs, side by side with your requirements
Auto-Approved Policies
Policies for contractors sold directly by Thimble, guaranteed to meet your minimums
Policy Status Dashboard
A bird's eye view of who's working where, with expiration notifications
What's the catch?
There is no catch.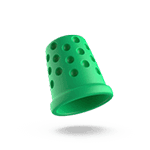 Ready to get the right insurance the first time?