Why do I need Auto Detailing Insurance?
Do you own an auto detailing business or carwash? If so, your clients entrust you with some of their most valuable keepsakes—namely their classic cars and luxury sports vehicles. Or, it could be the sheer amount of cars that you see on a daily basis, from your average suburban to the new line of Teslas.
As a certified gearhead, being surrounded by all of these incredible pieces of machinery makes you feel like you're in heaven, doing what you were made to do. But that happy place can all too quickly change should an accident occur in the midst of detailing services.
This is why Thimble's Auto Detailing Insurance is so important in car repair shops.
In your long career providing car detailing services, you've likely made a mistake here or there. You're human, after all. But what happens if that screw-up involves a half-million-dollar Mercedes Maybach? A new paint job alone for a supercar might cost more than your kid's college tuition. Although that might be pocket change for your client, you can't afford to throw around such money willy nilly.
No, you need to protect yourself and your financial future. And when you're regularly working with such expensive automobiles, you should be protected from liability.
That's where Thimble comes in.
Our Auto Detailing Insurance policy makes it so you can do your job without constantly worrying and praying that nothing goes wrong. We help mitigate the risk so you can focus on the tasks at hand.
Quick thinking insurance for small businesses.
Quick thinking insurance for small businesses.
Quick thinking insurance for small businesses.
Quick thinking insurance for small businesses.
Quick thinking insurance for small businesses.
Quick thinking insurance for small businesses.
Quick thinking insurance for small businesses.
Quick thinking insurance for small businesses.
What does Auto Detailing Insurance cover?
Auto Detailing Insurance from Thimble is a general liability insurance coverage meant to safeguard you from the various things that could go wrong on any given day, including;

Third-party, non-employee bodily injury
You run an automatic car wash. One of your customers makes the foolish decision to exit the vehicle while going through the wash process. As they open their door, the hot wax burns them. They blame you, and want you to pay for the costs associated with their bodily injury.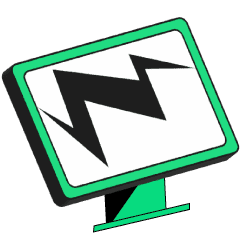 Third-party property damage
While detailing a car with a custom paint job, you mistakenly used a cleaning solution that reacted poorly to the paint. Now, the client wants you to pay for the damages.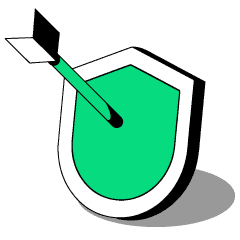 Defense costs
After a client leaves your auto detail shop, their car gets keyed. They blame it on your own negligence. Naturally, you object. But since it's your word against theirs, you have to hire a lawyer and go to court.
How much does Auto Detailing Insurance cost?
At Thimble, our goal is to make insurance affordable, with each policy suited to your needs. Our pay as you go structure means that you can pay when you need insurance and save money when you don't. Also, Additional Insureds are free!
We offer Auto Detailing General Liability Insurance policies by the hour, the day, or the month. The price of your policy will depend on the policy's time limit, your crew size, zip code, and the amount of coverage required.
Don't go to work without mitigating the risks of your profession.
Auto Detailing Insurance FAQs
How quickly can I get a Certificate of Insurance?
Getting Auto Detailing Insurance with Thimble couldn't be simpler, and the same goes for your ACORD Certificate of Insurance (proof of insurance). We understand that you might only have a short window to get insured.
Say, for example, you have a client who wants to bring in their classic Porsche for a last-minute detail before a car show. You need liability coverage and fast, otherwise there's no way you're working on that vehicle.
At Thimble, we want our Insureds to have their COI available instantly. You can download it online or through the Thimble app. Just sign up, get your quote, buy the policy, and get your COI in your inbox. This entire process can happen in the span of 60 seconds.
Get as many COIs as you need, when you need them. That's Thimble—immediate liability coverage at lower costs.
The company I work for already carries Business Insurance. Do I need my own Auto Detailing Insurance policy?
Even if you work for a company with an umbrella policy, you might not be covered from all angles. Their type of insurance is meant first and foremost to protect the company, not their workers. You can't depend on your boss to have your back when it means a loss to the company.
Additionally, if you work for yourself or are starting your own business, you're going to want to ensure that you're covered. You may have been used to being protected by a previous employer, but now it's you on the line.
What would happen if you made a mistake while working on a car in the auto detail shop and the client takes you (as an individual) to court? Or, if you're running your own business, what happens when they decide to make a claim against you professionally?
Don't assume you're safeguarded from liability. Let's insure it.
What are the Auto Detailing Insurance policy limits?
The Auto Detailing Insurance policy with Thimble has a limit of $1M or $2M. The price differential between them isn't significant and the $2M policy gives you double the coverage.
Are workplace injuries of my staff covered?
No. Thimble's insurance doesn't cover workplace injuries to staff, only third parties. You'll need to purchase a workers' compensation insurance policy for that.
Does Thimble's Auto Detailing Insurance cover damage to my equipment?
No. You'd need to purchase a different type of insurance called personal property policy (or a commercial and auto property policy) to safeguard your equipment from damage.
How do I get Auto Detailing Insurance with Thimble?
Getting an Auto Detail Insurance with Thimble is fast, easy, and affordable. Go online or open the app, input your data, select a plan, and voilà, you're covered. You can get your policy in less time than it takes to brush your teeth.
Quick-thinking insurance for fast-moving businesses.
Simple.
Fewer questions. More options. Buy a policy online, in the app, or over the phone in minutes. Get to work before the other guys even call you back.
Scalable.
Any size. Every stage. Get coverage by the job, month, or year. Choose how you pay, then upgrade when business really takes off.
Flexible.
Total Control. Seamless edits. Modify, pause, or cancel instantly, whether work slows down or hiring picks up.