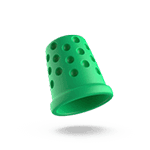 Join Thimble's Affiliate Program
Join the hundreds of affiliates who get paid with Thimble. Monetize your online presence by offering your customers small business insurance by the job, month, or year.
Affiliate Program FAQs
How much can I earn as a Thimble affiliate?
Sky's the limit! Our default payment is $30* per qualified lead, and there is no limit to how much you can earn in a single month.
*Subject to vary depending on audience, performance, etc.
Do I need to be a licensed agent to become an affiliate?
No! You do not need to be a licensed agent to become a Thimble Affiliate Partner.
How will I know if my application is accepted?
Our team will review your application and in most cases, applications to the Thimble Affiliate Program are processed within 10 business days. If your application is approved, you'll receive an email via Impact Radius confirming your acceptance and some tools to help you get started.
For denials, due to the high volume of submissions, Thimble doesn't provide feedback on individual applications.
Can I become a Thimble affiliate in any country?
No. Currently, you can only become a Thimble affiliate in the US.
When and how do I get paid?
Approved transactions are paid 20 days after the end of the month you converted a click into an action. In the simplest of terms, if you created an action from March 1st-March 31st, those actions would lock on April 20th. Funds are received direct deposit or check depending on how you set up your billing profile.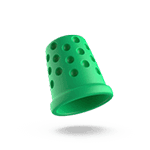 Not seeing what you're looking for?