What does Handyman Insurance cover?
General liability insurance for a handyman covers the financial consequences of third-party bodily injury, property damage, and personal and advertising injury. It's the most essential insurance for a business like yours, because it covers the most common everyday risks. But what do those risks look like in the real world? Check out a few examples:

Bodily injury
You're working an all-day job at a client's home. When you leave for your lunch break, you leave your toolbelt on the floor. The client's toddler is running through the house, trips on your toolbelt, and falls and breaks a tooth. Now your client expects you to pay for the ER visit and dental repair. If you have insurance for your handyman business, it can cover their medical costs so you don't need to pay from your profit.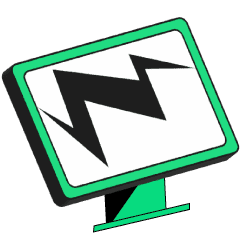 Property damage
You're repairing a ceiling-mounted light fixture in a client's living room. When you move your ladder across the room, you lose your footing and the ladder falls over and shatters an expensive chandelier. Now the client wants reimbursement. Handyman business insurance will help make sure you don't need to reach for your checkbook.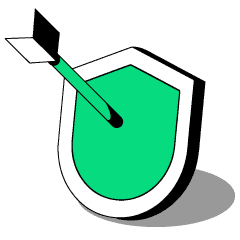 Personal and advertising injury
You're trying to market your services to win more clients, so you post a picture of the inside of a client's home without their permission. Now the client's suing you for invasion of privacy, and you'll need to lawyer up to defend your business. Handyman liability insurance will provide your legal defense and pay settlement costs if you're held liable.
Quick thinking insurance for small businesses.
Quick thinking insurance for small businesses.
Quick thinking insurance for small businesses.
Quick thinking insurance for small businesses.
Quick thinking insurance for small businesses.
Quick thinking insurance for small businesses.
Quick thinking insurance for small businesses.
Quick thinking insurance for small businesses.
How much does Handyman Insurance cost?
On average, handypeople pay $99 per month or $1,188 per year for general liability insurance.
The cost of a Handyman Insurance policy from Thimble just depends on a few factors: where you operate, how big your crew is, how much coverage you need, and how long you need it. All of those things factor into the risk that comes with insurance for handyman businesses, but no two businesses are exactly the same, so the best way to get a sense of what insurance will cost you is always getting a quote.
One major tip for saving on handyman insurance: never pay for more than you need. With Thimble, you won't get locked into an overpriced, inflexible policy. Customize your coverage by the job, month, or year, and get your Certificate of Insurance in minutes. Plus, if you need to add your clients as Additional Insureds, you can tack them onto your coverage with Thimble instantly.
Why do I need Handyman Insurance?
As a handyman, you know that things can go wrong. Things break, something stops working, and accidents happen. That's why your clients call on you. But who do you call when something goes wrong for you?
The smartest business owners call their insurance provider. Handyman businesses are particularly susceptible to the types of accidents that general liability insurance can cover, which is why most people hiring in your field will require you to show proof of insurance before you're considered for the job.
Whether you work with private residents, commercial businesses, or both, think of your handyman business insurance as equal parts a badge of legitimacy, proving you're a real business, and a shield against the kinds of claims that can devastate your bottom line..
Put simply, you need general liability insurance for your handyman services so you don't have to pay full price out of pocket for accidents on the job like bodily injury or property damage. When your assets are hedged against financial and legal liability, you can focus on operating and growing your handyman business.
What other kinds of business insurance do handymen need?
Now you know that liability insurance for handyman businesses protects against third-party bodily injury, property damage, and personal injury claims. But many handyman businesses have more equipment or crew members that need protection, too! Depending on the size and nature of your business, consider a few other insurance coverages and how they might apply to you.
How do I get Handyman Insurance?
Getting Handyman Insurance with Thimble is easy. Just tell us your ZIP code, desired coverage period—by the job, month, or year—and we'll provide you with an instant quote, customized to serve the specific needs of your handyman business. The whole process can be completed online, or we've got a whole Support team of licensed insurance agents on standby to meet your needs. Get a handyman insurance quote (then get to work!) in minutes with Thimble.
Handyman Insurance FAQs
How fast can I get a Certificate of Insurance?
Within 60 seconds – seriously. We've taken the traditional insurance process and upgraded it for the 21st century. You can get your handyman insurance quote instantly. Once you purchase your policy, you'll receive your Certificate of Insurance in your inbox. Download your copy to share with clients, and access it anytime from the Thimble App.
You can also add and modify your Additional Insureds as many times as you'd like, whenever you'd like, from the Thimble App.
You can access your Certificate of Insurance immediately after purchasing your policy, even if your policy covers a time period sometime in the future. That means you can use your Certificate of Insurance during the bidding process with larger clients, enabling you to win higher-paying jobs and grow your handyman business.
Is Handyman Insurance required by law?
In many cases, no; while general liability insurance might not be required by state or federal law in order to operate a handyman business, if you want the job as a handyman, you'll usually have to provide proof of insurance. We've also covered how, even if you're self-employed, handyman insurance can be a huge financial protection and a sign of legitimacy for your business.
And while general liability may not be required by law, if you've got even a single employee, workers' comp usually is! Always consult your state government's latest guidelines.
What are the Handyman Insurance policy limits?
Thimble offers policy limits of $1 million or $2 million. You can select the appropriate one based on the needs of your handyman business and the level of risk you would like to be insured against.
Are workplace injuries of my crew covered?
No; general liability policies only provide coverage for injuries to third parties, like your handyman clients. If you have employees or other handymen working for you, you can purchase coverage for accidental injury to them under a worker's compensation policy.
Does Thimble's Handyman Insurance cover damage to my equipment?
Also no; general liability insurance covers the financial consequences of third-party property damage, which is most often damage to your customers' property. For your own assets, you should seek out specific insurance policies to guarantee they'll respond first and most accurately to claims. Equipment or physical property of your business can be covered by policies like Business Equipment Protection (inland marine insurance), commercial property insurance, or commercial auto insurance.
Quick-thinking insurance for fast-moving businesses.
Simple.
Fewer questions. More options. Buy a policy online, in the app, or over the phone in minutes. Get to work before the other guys even call you back.
Scalable.
Any size. Every stage. Get coverage by the job, month, or year. Choose how you pay, then upgrade when business really takes off.
Flexible.
Total Control. Seamless edits. Modify, pause, or cancel instantly, whether work slows down or hiring picks up.