Whether you take center stage during a show or are behind the scenes orchestrating the event, your business depends on delighting and entertaining others. You know that pulling off a successful event is no simple feat, but clients and bystanders can be less understanding when it comes to accidents and mishaps.
That's why event business owners need to be prepared for the unexpected with entertainment insurance (also known as event business insurance) – business insurance for event and entertainment professionals.
We've designed Thimble's Event Business Insurance for schedules that change by the minute. We know you need insurance that works when you need it, whether that's five minutes before a last-minute show or months before an event. Thimble's on-demand Event Business Insurance is fast, flexible, and affordable.
Who is covered under a event & entertainment insurance policy?
Quick thinking insurance for small businesses.
Quick thinking insurance for small businesses.
Quick thinking insurance for small businesses.
Quick thinking insurance for small businesses.
Quick thinking insurance for small businesses.
Quick thinking insurance for small businesses.
Quick thinking insurance for small businesses.
Quick thinking insurance for small businesses.
Types of insurance event businesses need
There are many roles involved in pulling off a successful event— from the planners who organize it, to the vendors who create the ambiance, to the performers who keep everyone entertained.
Be confident knowing your business can withstand the risks that come with the event and entertainment industry. No matter what happens, the show can go on with the right coverage, including:
What does Entertainment Insurance cover?
It may be surprising, but we know our fair share about parties, especially third parties. As an event professional, everything you do involves third parties (clients, guests, and bystanders), exposing you to significant risk. However, general liability insurance protects you from the financial repercussions of third-party claims stemming from bodily injury, property damage, and personal and advertising injury. It could cover:

Non-employee bodily injury
As a performer, you might ask audience members to participate in your show. Should you call someone on stage and your act leads to a bodily injury, you could be liable.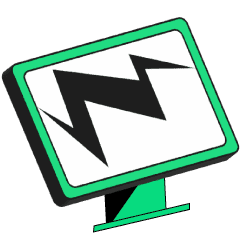 Property damage
As an event planner, your client's wishes are your command. Should you damage the client's property while setting up for the event, you could be responsible for the repair or replacement of their property.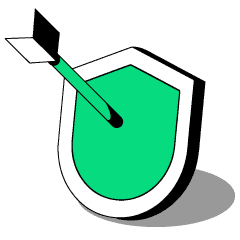 Personal and advertising injury
To help promote an upcoming show, you share a few tracks with your followers. A competitor hears your mixes and claims you've copied some of their recent work. You could be held liable for copyright infringement.
Why choose Thimble for Event Business Insurance
As an event planner, DJ, florist, magician, or entertainer, everything you do revolves around third parties. You know how to dazzle clients and their guests, but whenever there's a crowd, accidents can happen.
As the saying goes: hope for the best but plan for the worst… with Thimble. (Okay, we added that last part.) Protect your event and entertainment business against the everyday risks of doing business.
On-demand Event Business Insurance is as flexible as you are. With coverage by the hour, day, week, or month, only pay for business insurance when you're working.
Purchase coverage instantly (in 60 seconds) whether you need it for a last-minute gig today or a big event in the future. Protect your equipment that goes with you to events with our blanket equipment insurance. With Thimble, your gear valued up to $5,000 can be covered.
With entertainment insurance, the show can go on.
Ready to get started? Just click "Get a Quote" or download the Thimble app, answer a few questions, and we'll generate an instant quote. Click to purchase and we will send your policy and Certificate of Insurance (COI) to your inbox. We'll send you as many COIs as you need, and when you need them, at no additional cost.
Entertainment Insurance FAQs
Do I also need event cancellation insurance?
Event insurance is currently not available through Thimble, but is coming soon. You may need additional event cancellation insurance to cover expenses if your event is called off because of adverse events. AND you can cancel your Thimble policy at any time before the event if it's cancelled because of such unforeseen circumstances.
Does Event Business Insurance cover the event I'm hosting?
No, Event Business Insurance is coverage for professionals in the entertainment industry. If you are hosting an event as a business, your standard commercial general liability policy would respond. Talk to your insurance provider to understand the scope of what you need.
What are the Event Business Insurance coverage limits?
Thimble's Event Business Insurance comes with a $1 million or $2 million liability limit.
Do I also need workers' compensation insurance?
If you have any employed team members, you're required by law in most states to have workers' compensation coverage. General liability insurance covers non-employee bodily injuries.
Quick-thinking insurance for fast-moving businesses.
Simple.
Fewer questions. More options. Buy a policy online, in the app, or over the phone in minutes. Get to work before the other guys even call you back.
Scalable.
Any size. Every stage. Get coverage by the job, month, or year. Choose how you pay, then upgrade when business really takes off.
Flexible.
Total Control. Seamless edits. Modify, pause, or cancel instantly, whether work slows down or hiring picks up.