Why do I need clown insurance?
As a clown, you help children and parents celebrate special occasions, making sure that by the end of the day, everyone has had a laugh. There's nothing more satisfying than creating a joyful experience for your whole audience and helping them forget their worries in the process.
Your suit and tie may look a little different, but whether you think about it or not, your work is a business. In any business, there are things that can go wrong, and you deserve to work free from worry. This is why all professional clowns and entertainers need general liability insurance and professional liability insurance.
When children are involved, parents can become especially litigious. If one has an allergic reaction to your face paints at a birthday party, you might find yourself facing a bodily injury claim. What's more, a client can file a professional negligence lawsuit against you, claiming you should have asked about the party attendees' allergies prior to your performance. You probably tend to concern yourself with fun places—court isn't one of them.
Beyond the potential risk of injury, you could also be held liable in the event of property damage. If your squirt flower douses their ikat-dyed silk scarf, you might be sued.
You know a thing or two about parties; so do we. General liability insurance protects you from any third-party claims of bodily injury and property damage that arise out of your work—whether you're performing at a client's home, teaching at a training center, or traveling between events. Professional Liability Insurance for clowns protects you from claims of negligence, errors, or mistakes related to your services. To always stay protected with the right kind of liability coverage, work with a trusted insurance company that will have your back no matter what.
Set yourself up to perform at your best at every birthday party, bar mitzvah, or clown-friendly corporate event you book. Protect yourself with Clown Insurance from Thimble.
Quick thinking insurance for small businesses.
Quick thinking insurance for small businesses.
Quick thinking insurance for small businesses.
Quick thinking insurance for small businesses.
Quick thinking insurance for small businesses.
Quick thinking insurance for small businesses.
Quick thinking insurance for small businesses.
Quick thinking insurance for small businesses.
What does Clown Insurance Coverage cover?
Thimble's General Liability and Professional Liability Insurance is designed to protect clowns from liability in situations like the following:

Third-party, non-employee bodily injury
A child runs towards you during your juggling routine. You're startled, and before you can catch all your clubs, one strikes his head on its descent. His parents expect you to cover the cost of his ER visit and any ensuing rehabilitation.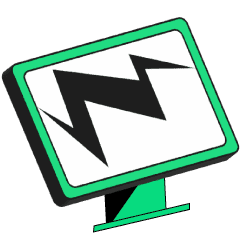 Third-party property damage
Your clowning act includes balancing, and you've performed it in countless homes without any incident. This time, though, you slip from your board, and as you seek something to regain equilibrium, you grab hold of a standing lamp. When it topples, the glass shade shatters. The client expects you to reimburse him for the damage to his prized antique.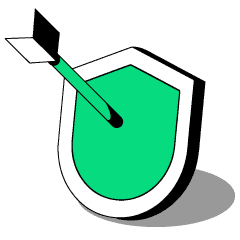 Defense costs
You lead an audience of adolescents through some stage-fighting exercises. Later on, two of them are badly bruised and their parents bring a lawsuit against you. As the case goes to trial, you have to pay for an attorney, even if it's ultimately found that the kids were injured at soccer practice, not the party.
Errors & omissions
You taught a clowning workshop where participants experimented with juggling techniques, and you spontaneously decided to let some more advanced students light their devil sticks on fire. When their juggling error singed another student's long locks, she was forced to get a shorter haircut, which was so traumatic she sat out a TV audition the following day. She's now suing you for negligence.
How much does Clown Insurance Coverage cost?
The rate for Thimble's Clown Insurance is tied to the level of risk related to your business: based on your location, crew size, and the coverage limit you select. Our Clown Liability Insurance is so affordable because you only pay for insurance when you're working—you can pay by the hour, day, or month. What's more, you can add as many Additional Insureds and get as many Certificates of Insurance as you need for free.
Protect your clowning business with flexible, on-demand or monthly insurance coverage from Thimble. Get your free Clown Insurance quote now.
Clown Insurance FAQs
How quickly can I get a Proof of Insurance?
Instantly. With the Thimble app or website, you can get your free quote and purchase your policy in less than 60 seconds. Moments later, your ACORD Certificate of Insurance will appear in your inbox. Are you hoping to advertise your services at an entertainment expo? In order to apply and be approved for a booth, the event manager will want to see your Certificate of Insurance. With fast, flexible coverage from Thimble, you'll have it on-hand within seconds.
You can schedule your coverage to begin when you need it—up to six months in advance. Then, you can download your Certificate of Insurance before your policy takes effect. If you aren't ultimately approved for the booth, you can cancel your policy penalty-free up to 1 hour before your coverage is set to begin.
Making changes to your policy is a breeze with Thimble. You can add and modify your Additional Insureds as often as you need, right from the Thimble App.
The party planning company I work for already carries business insurance. Do I need my own Clown Insurance policy?
Do you ever perform at events you've booked as an independent contractor? Whether you entertain at the occasional festival or regularly teach a series of clowning classes, you can always benefit from being insured. Your company's business coverage only applies to the work you do through them. Having your own policy is a good idea, even if your company already has insurance. You likely don't know the details of their coverage or how it applies to any liability you incur while working for them.
Did you know that injured third parties can name you as an individual in a lawsuit? In that case, you'd need to pay for your own attorney. If you have your own Clown Insurance policy, you could be covered for any defense and legal fees.
You also need your own Clown Insurance if you rent space to hold events or conduct workshops. In fact, many venues will not rent space to you without your own Clown Insurance.
The bottom line: every clown can benefit from a general liability and professional liability insurance policy, whether you work for a company or completely independently. With Thimble, you can mitigate the risks to your business in the event of third-party claims of bodily injury or property damage.
What are the Clown Insurance policy limits?
With Thimble's Clown Insurance, you can set a policy limit of $1 million or $2 million, depending on your needs and the level of risk you want to be insured against. Our $2 million policy is only slightly more and can double your protection against worst-case scenarios.
Are workplace injuries of my staff covered?
No. General liability insurance provides coverage for injuries to third parties, but not to your staff. If you hire other entertainers to help you work larger events or to support your performances, you may want to consider investing in a workers' compensation policy. These provide coverage for any accidental injury to your employees or subcontractors.
Does Thimble's Clown Insurance cover damage to my equipment?
No. General Liability Insurance provides coverage for damage to a client's property or to that of a third party. To insure your props, costumes, and equipment, you may want to purchase a commercial property policy. In addition, if you use a vehicle (no matter the size) just for work, you can consider an auto insurance policy.
How do I get Clown Insurance with Thimble?
With the Thimble app or website, insuring your clowning business only takes a minute. After you tell us a few details about your services, your zip code, and your desired coverage length (choose from hourly, daily, or monthly), a quote will be generated, outlining your Clown Insurance costs. When you click to purchase, you'll receive your Certificate of Insurance right away.
Get your Clown Insurance quote now.
Quick-thinking insurance for fast-moving businesses.
Simple.
Fewer questions. More options. Buy a policy online, in the app, or over the phone in minutes. Get to work before the other guys even call you back.
Scalable.
Any size. Every stage. Get coverage by the job, month, or year. Choose how you pay, then upgrade when business really takes off.
Flexible.
Total Control. Seamless edits. Modify, pause, or cancel instantly, whether work slows down or hiring picks up.