Contractor Insurance
Get an insurance policy by the hour, day, or month in 60 seconds.
4.7/5 stars from 638 reviews on Trustpilot
Trusted by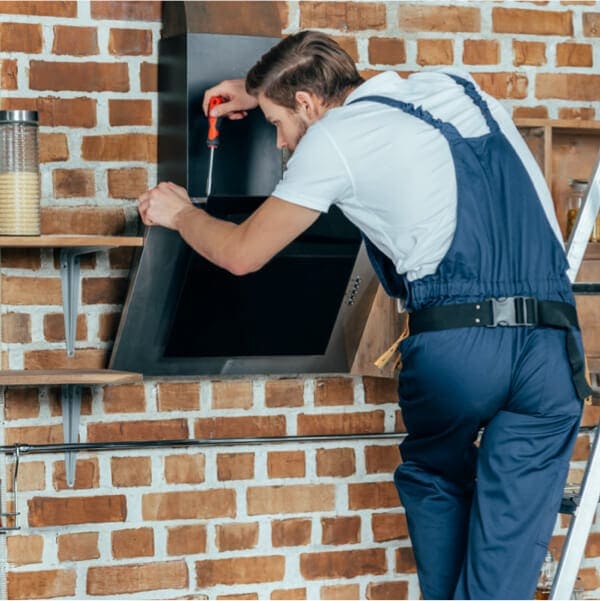 Coverage

General Liability

Equipment Coverage

$1,000,000 Limit
| | |
| --- | --- |
| Crew | |
| | |
| --- | --- |
| Pause Policy | |
4.7/5 stars from 638 reviews on Trustpilot
Trusted by
As a general contractor you know that there are risks inherent to your job. Even a well-managed and tidy construction site is full of hazards. From unfinished and uneven surfaces to simple human errors, things can and do go awry. And while you protect yourself with the right gear (hardhats, harnesses, etc), insurance helps protect you and your business.
As a business owner, the last thing you need to be worrying about is unforeseen lawsuits. You need sturdy insurance so you can focus on growing your business.
Thimble's Contractor Insurance is flexible with coverage by the hour, day, week, or month. It's business insurance that works when you need it.
Who is covered under a contractor insurance policy?
Carpentry – Interior
Closet Installation
Deck Building
Fence Building
Finish Carpentry
Finishing Contractors
Flooring
Furniture Assembly (No Cribs or Bunk Beds)
Furniture Installation – Office
Furniture Refinishing
Invisible Fence Installation
Masonry
Millwork
Office Machine Installation and Repair
Piano Tuning
Seal Coating
Siding
Small Contractors including Finishing Contractors
Smart Home Installation
Surveillance System Installation & Maintenance
Tiling
Wallpapering
Walls
Window Decorating
Types of insurance contractor businesses need
Not many jobs have more potential for accidents in their day-to-day operations. Whether it's a slip and fall on a job site or a piece of machinery damaging a neighbor's property, all it takes is one liability claim to jeopardize your business.
Whether you're a construction business owner or contractor, protect your business with the right insurance:
General liability insurance
Equipment insurance
Commercial property insurance
General liability insurance for contractors
General liability insurance for contractors protects your business when on-the-job incidents end up causing third-party bodily injury or property damage as well as personal and advertising injury. It provides investigation, defense, and settlement for these claims related to scenarios like the following:
Non-employee bodily injury – You are working at a client's property restoring their hardwood floors. When coming to check on your progress, the client steps on a loose floorboard, falls, and sustains an injury.
Property damage – As someone that renders professional services, it's normal to visit clients' offices and homes. Should you accidentally damage their property while on site, you could be liable.
With most general liability coverages, if your job specifically requires you to handle a client's property, and it is damaged, you could be held liable due to a nuanced exclusion.
Suppose you're mounting a client's television and it accidentally drops on the floor. The big dent you just put in the floor may be covered by general liability insurance, but the broken television may not be.
That's why we made Customer Property Protection available with all of our general liability products. It's designed to further protect you on the job, so you can do what you do best. (In technical terms, we've removed the exclusion for property damage to property in your care, custody, and control exclusion from our general liability offering—but don't overthink it).
Equipment insurance
Chances are you bring tools and equipment with you on the job and it took time and money to build up your tool set. Without specific coverage for it, you'll be on the hook for replacing your first-party property if it's damaged or stolen. (Remember, general liability insurance covers damages to other people's property.)
Thimble's Business Equipment Protection protects your contractor tools and equipment that you take to and from jobs. It covers accidental damage, loss, and theft to equipment you own or lease. Thimble covers each item of your gear under $2,500 on a blanket basis, which means you don't have to list items with values less than $2,500 separately. If you need
more coverage, you can purchase an additional $2,500 in coverage.
With different coverage limit options, you can tailor your insurance to cover exactly the type of equipment you use! And another bonus: this is a blanket coverage for equipment, which means you do not have to specifically list these items in your policy.
Commercial property insurance
Do you have a main office? How about a place where all of your tools and equipment are stored? Commercial property insurance helps safeguard your business' building and the business equipment inside.
If your construction business leases an office space, your landlord may require that you get insurance to cover the landlord's liability interest. Always confirm with your landlord. And, if you own your building, protect your investment with commercial property insurance.
Why choose Thimble for Contractor Business Insurance
Any job site is filled with potential hazards. Fortunately, there are measures you can take to reduce your overall risk exposure. This starts with your general liability insurance.
Get construction insurance that works on your schedule. Whether you need insurance by the hour, day, week, or month you're covered with Thimble.
Our general liability insurance for contractors means you're protected whether using your own equipment or a client's.
Thimble's blanket contractors' equipment insurance means any gear valued under $2,500 is covered. Gone is the traditional "scheduled property coverage."
Don't let a liability claim demolish your business. Instead, let Thimble be your hardhat.
Ready to get started? Just click "Get a Quote" or download the Thimble app, answer a few questions, and we'll generate an instant quote. Click to purchase and your policy and Certificate of Insurance (COI) will be sent to your inbox. We'll send you as many COIs as you need and when you need them at no additional charge. Now go and be a boss.
What are the general contractor insurance requirements?
Showing proof of an insurance contract is usually required to meet licensing requirements which you'll need to bid on certain jobs. Although contractor licensing requirements often vary by state, for a general contractor, some common contractor licensing requirements include:
Proof of experience over a certain period of time
Proof of surety bond
Proof of insurance
Passing of trade, business, and law exams
Registering with state or local departments
How much does general liability insurance cost for contractors?
The cost of your Contractor Insurance coverage depends on a few factors. Things like your zip code, your coverage limit, the size of your team, and the length of your coverage all play a factor in determining the risk that comes with insuring your contracting or construction business.
With Thimble, you don't have to commit to long, expensive policies, though. You can access flexible Contractor Business Insurance through the Thimble app and customize your coverage down to the hour, day, week, or month.
Does Thimble's contractor insurance cover builder's risk?
Not yet. Builder's risk is a type of property insurance that protects against the loss or damage of material or equipment being used for construction. For example, if a building catches fire or sustains wind damage during construction, coverage for this type of loss would fall under the category of builder's risk insurance.
Builder's risk insurance is not included in the General Liability insurance for contractors arranged by Thimble.
Are independent contractors covered?
No. Your Contractor insurance does not cover subcontractors or independent contractors you hire. They will need to have their own general liability coverage. Further, the work of a general contractor who hires you is not covered under your policy. However, you can cover them for liability arising out of your actions if you add them to your insurance as an Additional Insured.
What other types of insurance do general contractors need?
In addition to general liability insurance, contractors can and should look into a few other types of business insurance:
Workers' compensation insurance – if you have a team of any size you need workers' comp coverage. (Texas is the only state in which workers' comp is not required).
Auto liability insurance – is required for every profession if a vehicle is used. Make sure to talk to your auto policy provider to confirm if you need commercial auto insurance or if your personal auto insurance is sufficient. Even if you do not own the vehicle you use, you may need to purchase hired auto liability or non-owned liability insurance to protect yourself when using vehicles.
Still have questions?
Quick-thinking insurance for fast-moving businesses.
Simple.
Less questions. More options. Buy a policy online, in the app, or over the phone in minutes. Get to work before the other guys even call you back.
Scalable.
Any size. Every stage. Get coverage by the job, month, or year. Choose how you pay, then upgrade when business really takes off.
Flexible.
No hidden fees. No hard feelings. Modify, pause, or cancel instantly, whether work slows down or hiring picks up.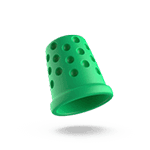 Get covered in minutes.
(Then get to work!)