Why do I need Pool Service & Cleaning Insurance?
All business owners need insurance coverage to protect themselves from liability claims, but a pool service company needs excellent coverage more than most. A swimming pool is one of the most enjoyable amenities that homes and commercial properties can offer, but they are too often the scene of serious accidents.
The pool services you provide can be hazardous if your employees and clients are not constantly vigilant. For instance, swimming pool chemicals always need to be approached with caution. If a customer, their children or their pets get into the chemicals, you could be held liable under certain conditions. Also, the equipment you use to clean the pool could cause injury, especially if clients come too close while you are doing your job.
Swimming pool services require working with other hazardous elements. Your business is most vulnerable when you are performing repairs to a pool's electrical components. While you and your staff are trained to handle the lights and pumps, customers can easily be harmed if they intrude while you are working on their pool.
Even though your company and your employees are of top quality, people do make mistakes. Such an error in or near a pool can cause serious injuries. People can easily slip, suffer chemical burns or experience an electric shock. If you are found liable for any of these issues, you can be on the hook for a huge settlement. That's why having complete pool service insurance coverage is essential.
The right policy can protect your business when people are harmed as a result of your services. Good pool cleaning insurance will also protect you and your company if someone is hurt while visiting your office or store. Even a simple slip and fall accident can result in a large financial claim against you.
Often, you will need to prove that you have the right insurance coverage. If you are working with another business, perhaps a large corporate client, they may require you to show proof of liability insurance before doing business with you.
In today's litigious climate, it is simply foolish to run any type of business without adequate liability insurance. Thimble provides the general liability coverage for pool businesses without the fuss. In as little as 60 seconds, you'll be able to give proof of your business's insurance coverage.
Quick thinking insurance for small businesses.
Quick thinking insurance for small businesses.
Quick thinking insurance for small businesses.
Quick thinking insurance for small businesses.
Quick thinking insurance for small businesses.
Quick thinking insurance for small businesses.
Quick thinking insurance for small businesses.
Quick thinking insurance for small businesses.
What does Pool Service Insurance cover?
The insurance for your pool service company will be a general liability policy and will offer you all the standard industry protections. The following coverage will keep you protected as you go about your daily workload.

Third-party, non-employee bodily injury
Swimming pools are a known liability risk to homeowners, but they also leave your company open to liability claims. For instance, one of your workers could momentarily leave their pool cleaning materials unattended by the pool, allowing the client to trip and injure themselves on the pool's concrete edge. If they break a bone or strike their head, they could be unable to work for weeks if not months. They will be looking to you for money. Bodily injury coverage will go toward their loss of income, an amount that would be hard for you to pay on your own.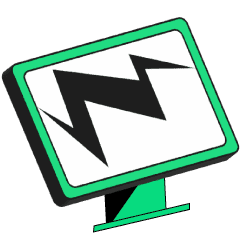 Third-party property damage
As a professional, you work hard to protect your client's property, but accidents happen. Some pools have beautiful tile work surrounding them. You could easily drop heavy equipment and crack this decorative work. Or, more seriously, your new employee could hit reverse instead of drive and run into your client's new Mercedes. While you may have a public relations mess to fix, you won't have to worry about paying for the damage if you sign up with Thimble. Your Pool Service General Liability insurance will cover the damage.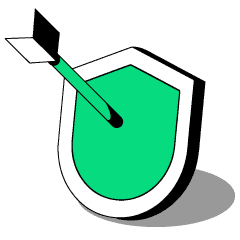 Defense costs
Business owners get sued. It's a sad fact of life and an expensive one. Perhaps a client claims the pool water wasn't properly maintained so their family members fell ill. Even if your service was impeccable, you'll have to hire an attorney to defend yourself, and that costs money. Often a lot of money. You won't have to worry about paying the attorney's retainer if you have Thimble General Liability Insurance because it covers defense costs.
How much does Pool Service Insurance cost?
Getting the right liability coverage is not expensive. In fact, you can get the policy you need for as little as $5 through Thimble. You can purchase coverage by the hour, day or month. Only work during the summer months? Buy coverage only for that time period. You can always customize your policy according to your specific business needs. And getting an accurate quote is simple. Just enter a little information and find out what the coverage will cost.
Pool Service & Cleaning Insurance FAQs
How quickly can I get a Certificate of Insurance?
With Thimble, you can instantly get a Certificate of Insurance (COI) when you need one. By using the convenient Thimble app, you can pull up a copy anywhere at any time. Your clients will be satisfied that you have the necessary coverage. Plus, you can use the COI to verify aspects of your policy such as liability limits and policy end dates. With Thimble, the information that you need is always available.
Can I get by as a small business owner without general liability insurance?
You may wonder if you can get by without General Liability Pool Service Insurance. Even if you've been accident-free for years and have only happy clients, it just takes one serious incident to plunge you into serious financial trouble. Legal judgments can easily reach a million dollars or more, and for many businesses, that kind of ruling could plunge them into bankruptcy. Your company may be unfairly accused of causing damage and still be hit with huge bills. That's why you simply cannot get by without proper liability insurance.
Thimble General Liability insurance is easy to get and quite affordable. For a few dollars, you can make certain that you and your employees are covered. Don't take the risk of going without insurance for pool service and cleaning businesses.
How do I get Pool Service Insurance with Thimble?
It's as easy as 1, 2, 3. One, get a quote and make adjustments to meet your needs. Two, review it and purchase with a click.
Three, view your Certificate of Insurance (COI) in your email and via the Thimble mobile app. With one more thing crossed off your to-do list, you can get back to perfecting your cannonball and growing your pool business.
Quick-thinking insurance for fast-moving businesses.
Simple.
Fewer questions. More options. Buy a policy online, in the app, or over the phone in minutes. Get to work before the other guys even call you back.
Scalable.
Any size. Every stage. Get coverage by the job, month, or year. Choose how you pay, then upgrade when business really takes off.
Flexible.
Total Control. Seamless edits. Modify, pause, or cancel instantly, whether work slows down or hiring picks up.