Why do I need Upholstery Insurance?
As an upholsterer, you breathe new life into people's furniture. You're dedicated to your craft, and every new piece is a test of your technique and your creativity.
You spend all day handling other people's prized possessions, and in the process of rebuilding and upholstering, something can always go wrong. If that happens, are you prepared?
You could be held liable if a client's furniture is damaged during reupholstery. If you break the fragile antique wood of a client's Victorian fainting couch while removing the batting, the client can sue you. You could pay those costs on your own, or you could pad your pockets with Upholstery Insurance from Thimble.
When their property is on the line, people can be especially litigious. If your client's marble floor is scratched during furniture pickup or drop-off, she might file a property damage claim plus a professional negligence lawsuit because she had to hold an important business meeting in another room while the floor was being repaired.
Beyond claims of property damage, you could also face bodily injury claims from accidents in your studio or a client's home. If a client visits your workspace and their kid gets his hands on a hot glue gun, you might find yourself responsible for treating the cost of his burns, along with any lawyer's fees.
This is why all upholsterers need general liability insurance and professional liability insurance. A general liability insurance policy can protect you from third-party claims of bodily injury and property damage. In contrast, professional liability insurance can protect you from risks of negligence, errors, or mistakes related to your upholstery work.
Work without worry. With Upholstery Insurance from Thimble, rest easy knowing that you have mitigated the risks associated with your business. Our insurance company can help you discover the best type of insurance policy for your upholstery services.
Quick thinking insurance for small businesses.
Quick thinking insurance for small businesses.
Quick thinking insurance for small businesses.
Quick thinking insurance for small businesses.
Quick thinking insurance for small businesses.
Quick thinking insurance for small businesses.
Quick thinking insurance for small businesses.
Quick thinking insurance for small businesses.
What does Upholstery Insurance cover?
Thimble's Upholstery Insurance can help protect you from liability in the following kinds of situations:

Third-party, non-employee bodily injury
During a class, you supervise your students in removing fabric and batting from antique couches. When one of them gouges herself on a rusty spring, she expects you to pay the cost of her doctor's visit and a tetanus shot.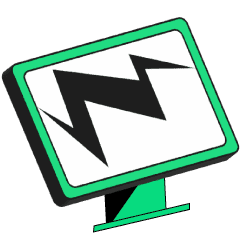 Third-party property damage
A new client comes to see her armchair-in-progress, and while she's poking around your workshop, she places her designer bag on the floor. Unfortunately, there's a wood stain spill, and when she picks her bag up, it's permanently stained. She expects you to reimburse her in full.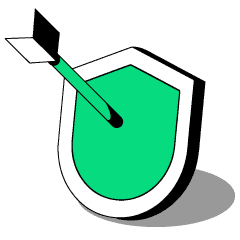 Defense costs
Your clients have trusted you with a "vintage" cushioned bed frame, and in the process of disassembly and reupholstery, you have to get creative due to damage in the wood. When the clients are unhappy, they sue you for its supposedly astronomical value. You have to hire a lawyer, even if it's ultimately discovered the piece was worth less than the cost of your work.
Errors & Omissions
You're doing a large reupholstery job for a boutique hotel that's upgrading its furniture. The work takes you longer than expected due to the fabric they've selected, and they had to rent dining chairs for several weeks. They are not pleased they had to incur an additional cost and sue you for negligence.
How much does Upholstery Insurance cost?
The rate for Thimble's Upholstery Insurance is based on your business' level of risk. That depends on a few things like your location, number of workers, and the coverage limit you select. Our Upholstery Insurance rate is incredibly affordable because you only pay when you're working. You can pay by the hour, day, or month, and when you're off the clock, so is your insurance. On top of that, you can add Additional Insureds and get Certificates of Insurance on-demand, for free.
Protect your upholstery business with flexible, on-demand, or monthly insurance coverage from Thimble.
Upholstery Insurance FAQs
How quickly can I get a Certificate of Insurance?
Right away. With the Thimble app or website, get your quote, and purchase your insurance policy in less than a minute. You'll find your Certificate of Insurance (COI) in your inbox and on the app within seconds.
Are you hoping to rent out a new studio space? The property manager will want to see your Certificate of Insurance before approving your application. With fast, flexible coverage from Thimble, you'll have it when you need it.
You can view and download your Certificate of Insurance well before your policy begins. Schedule coverage to start on any date up to six months in advance. If you find a lead on a promising lease that starts later in the year, you can cancel your policy penalty-free, up to 1 hour before your coverage begins.
It's also easy to make changes to your policy. Using the Thimble app, add or modify Additional Insureds whenever you need.
What are the Upholstery Insurance policy limits?
With Thimble, you can select a limit of $1 million or $2 million, depending on the risk you want to be insured against. The $2 million limit costs only a fraction more, and in return, you get Thimble's maximum coverage.
Are workplace injuries of my staff covered?
No. General liability insurance protects you against claims from third parties, but not from your staff. If you hire staff to help you manage your workload, you should consider purchasing a workers' compensation policy to provide coverage for accidental injury sustained by your employees and subcontractors.
Does Thimble's Upholstery Insurance cover damage to my equipment?
No. General liability insurance only protects you in the case of damage to clients' and third parties' property. You may want to consider a commercial property policy to cover your upholstery machinery and materials. If you use a vehicle just for work, you should consider an auto insurance policy, too.
How do I get Upholstery Insurance with Thimble?
Download the Thimble app or use the website to answer a few questions about your upholstery services, location, and desired coverage length, with hourly, daily, or monthly policies. You'll receive an instant quote outlining your costs and discover the best type of insurance for your business. When you make your purchase, you'll receive your Certificate of Insurance within seconds.
Get your Upholstery Insurance quote now.
Quick-thinking insurance for fast-moving businesses.
Simple.
Fewer questions. More options. Buy a policy online, in the app, or over the phone in minutes. Get to work before the other guys even call you back.
Scalable.
Any size. Every stage. Get coverage by the job, month, or year. Choose how you pay, then upgrade when business really takes off.
Flexible.
Total Control. Seamless edits. Modify, pause, or cancel instantly, whether work slows down or hiring picks up.