Why do I need drywall contractor insurance?
Professionally installed drywall is vital to the safety, durability, and beauty of any home. As a drywall contractor, you help build or repair the structure of our homes.
Yet, this much-needed profession comes with many risks. Not only are you conducting a large-scale installation on someone's home, but the job often involves heavy supplies and dangerous tools. To add to the situation, you're usually not the only person on the premises that could get hurt.
All of this results in an invitation for liability claims and lawsuits.
That's where Small Business Insurance via Thimble comes in. General liability insurance for drywall contractors helps protect you against the financial consequences of something going wrong on the job. It gives you the peace of mind you deserve.
If drywall installation were ever to go haywire, resulting in damage to your client's property or injury to a third party, you can rest easy knowing that it won't all fall on your shoulders. For example, if a metal stud were ever left at a work site and a client stepped on it, you may be held liable for their injury.
As a drywall contractor, you bring safety and sturdiness to the interior of people's homes. Gift yourself that same sturdiness through reliable and affordable small business insurance.
You deserve to feel as protected and secure as you make your clients feel.
Quick thinking insurance for small businesses.
Quick thinking insurance for small businesses.
Quick thinking insurance for small businesses.
Quick thinking insurance for small businesses.
Quick thinking insurance for small businesses.
Quick thinking insurance for small businesses.
Quick thinking insurance for small businesses.
Quick thinking insurance for small businesses.
What does Drywall Contractor Insurance cover?
The General Liability Insurance for drywall contractors arranged by Thimble can help protect drywall contractors from costs associated with liability claims in a number of ways. It will provide the investigation of the claim and provide defense for situations like these:

Third-party, non-employee bodily injury
Your job often requires the use of sharp tools, heavy equipment, and cumbersome supplies. If any of those were to fall on, poke, or cut a client or third party, you could be held liable for any bodily injuries they experience.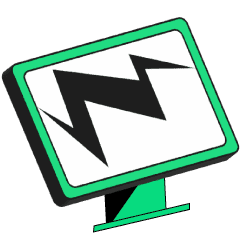 Third-party property damage
While installing wall panels, you are on the premises of others. Should you damage a client's possession while on that property, you could be held liable.
How much does drywall contractor insurance cost?
The cost of drywall business insurance via Thimble depends on the following factors: your crew size, ZIP code, policy term, and desired coverage limit.
Choose a policy term between hourly, daily, or monthly based on when you're actually working. We believe you should only pay for insurance you need, which is what makes Thimble's Drywall Contractor Liability Insurance so affordable.
Now, prepare to hear the word "free" a lot. Don't worry, it's not deja vu—it's just the reality of Thimble's commitment to convenience and accessibility.
Your quote is free. Adding Additional Insureds is unlimited and at no additional charge. And you can download as many Certificates of Insurance (COIs) as you want… for free. Get the picture?
Breathe a bit more freely with our flexible, affordable small business insurance.
Drywall Contractor Insurance FAQs
How quickly can I get a Certificate of Insurance?
As soon as you want it.
Not only do you receive your policy, you can get any required COI instantly, and you can download as many as you want for free. What's more, you can access them all from the Thimble mobile app—anytime, anywhere.
Don't wait for your coverage term to begin before having your COI on hand. With the Thimble mobile app, you can access your COIs to bolster your reliability and authority. If a client should cancel their installation appointment with you at the last minute, that's fine too—you can cancel your coverage up to an hour before it is set to begin risk-free.
What's not to love? Get your free quote today and see how our flexible, on-demand insurance can help your business.
What are the Drywall Contractor Insurance policy limits?
When purchasing the Drywall Contractor Insurance policy arranged by Thimble, you can choose between a policy limit of $1 million and $2 million. No matter what your insurance needs are, this affordable liability coverage is worth the peace of mind. Consider the level of risk associated with your services before making a decision.
Are workplace injuries of my staff covered?
No, workplace injuries of staff are not covered under a general liability policy. If you hire employees to help you with any aspect of the drywall installation process, you'll want to consider adding workers' compensation insurance to your portfolio.
Does Thimble's Drywall Contractor Insurance cover damage to my equipment?
No, general liability insurance will not cover your own property. It only covers property damage and bodily injury incurred by a third party. But at Thimble, our monthly general liability plans come bundled with business equipment protection. This optional insurance protects your equipment when you're using it! You can choose a policy limit of $1000, $2500, and $5000.
How do I get Drywall Contractor Insurance with Thimble?
Simply enter your ZIP code, choose between an hourly, daily, or monthly policy, sprinkle in some details about your business, and voila! Like magic, your quote will be generated in an instant. Afterwards, you can purchase with one last click and receive your policy and COI immediately.
Get your Drywall Contractor Insurance quote now.
Quick-thinking insurance for fast-moving businesses.
Simple.
Fewer questions. More options. Buy a policy online, in the app, or over the phone in minutes. Get to work before the other guys even call you back.
Scalable.
Any size. Every stage. Get coverage by the job, month, or year. Choose how you pay, then upgrade when business really takes off.
Flexible.
Total Control. Seamless edits. Modify, pause, or cancel instantly, whether work slows down or hiring picks up.