Why do I need Roofing Insurance?
As a roofing contractor, you make a living keeping your customers safe and sheltered. You're working high off the ground, working in difficult weather at times, and fixing arguably one of the most important parts of the home.
But while you're doing so, you have to protect your businesses from any storms that come your way. For example, if you accidentally damage a client's property on the job site, your Roofing Insurance would cover the cost for that claim.
Roofing liability insurance is actually general liability insurance for roofers. General liability insurance, also known as commercial general liability (CGL), protects policyholders from the financial consequences of claims stemming from accidents that cause bodily injuries and property damage to third parties. (Third parties are people who aren't the policyholders, such as your customer or a passerby.) It also provides insureds with the defense and investigation of claims.
Quick thinking insurance for small businesses.
Quick thinking insurance for small businesses.
Quick thinking insurance for small businesses.
Quick thinking insurance for small businesses.
Quick thinking insurance for small businesses.
Quick thinking insurance for small businesses.
Quick thinking insurance for small businesses.
Quick thinking insurance for small businesses.
What does Roofing Insurance cover?
Working on homeowners' roofs is inherently risky. Roofing Insurance can cover damages from these kinds of claims:

Non-employee, third-party bodily injuries
If you leave a tarp laying on the ground and your client slips on it when walking outside, you can be liable for their injury. If someone gets injured on a job site and files a claim against you, your general liability insurance would cover the damages resulting in medical expenses.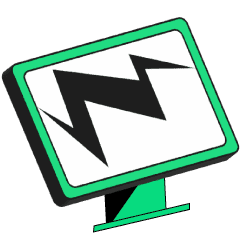 Third-party property damage
If you accidentally damage a third party's property—say you drop a pry bar on an expensive decoration—you could be held liable for the damage. Having insurance means you don't have to pay out of pocket to repair or replace it.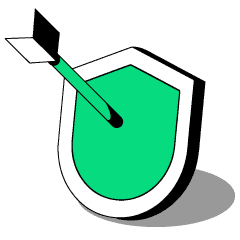 Defense and investigation of claims
If someone brings a claim against you, you will need to have a strong legal defense, even if the claim is without merit. Without insurance, you'd have to find a lawyer and pay out-of-pocket. With Roofing Insurance, the defense and investigation of claims are arranged for you.
How much does Roofing Insurance cost?
The cost of your Roofing Insurance coverage depends on a few factors. Things like your zip code, your coverage limit, the size of your team, and the length of your coverage all play a factor in determining the risk that comes with insuring your roofing business.
To get an accurate idea of how much Roofing Insurance would cost you and your business, get a quote from Thimble.
Roofing Insurance FAQs
Does Roofing Insurance cover damage to my equipment?
No, general liability insurance won't cover damage to your work equipment, but it will cover third-party property damage and bodily injury of a client or other third party. To cover your own equipment, consider getting these policies:
Business equipment protection: Covers the equipment you own, borrow or rent for your business if it travels with you on and between work sites.
Business owners policy (BOP): Coverage that combines general liability insurance with coverage for real estate and other commercial property that is on your property. It also covers any improvements you make to your workplace if you're renting it.
What other kinds of insurance do roofing contractors need?
Given that roofing is inherently risky, roofers need a range of coverage to protect their business and employees. In addition to general liability insurance, you may also need the following:
Commercial vehicle insurance: This policy covers third-party injuries or property damage claims associated with a vehicle that is registered under your business. If you use your personal vehicle for business purposes, talk to your insurance agent about whether your personal auto policy can cover claims arising out of your vehicle's business use. You may need a commercial auto insurance policy for vehicles you use strictly for work, depending on how the vehicle is registered, its use, and the type of vehicle it is.
Work performance bonds: Also known as a "surety," work performance bonds are a guarantee that a project will be completed acceptably. They're typically issued by banks or insurance companies. Surety bonds come in several forms: commercial bonds, contract bonds, and court bonds.
Are workplace injuries of my staff covered?
No, your general liability insurance won't pay for your employees' work-related injuries or illnesses. Most states require companies to carry worker's compensation insurance, which would cover your staff's work-related claims. This coverage pays for employee's immediate medical expenses, long-term care costs, missed wages, or permanent injuries and deaths. States have different rules for employers regarding this coverage, so check the regulations in your state, especially if you have three or more employees, according to the Insurance Information Institute (III).
How do I get Roofing Insurance with Thimble?
Get peace of mind quickly and easily. All you need to provide is your industry, zip code, and desired coverage period, and we will provide you with an instant quote tailored to your needs.
Quick-thinking insurance for fast-moving businesses.
Simple.
Fewer questions. More options. Buy a policy online, in the app, or over the phone in minutes. Get to work before the other guys even call you back.
Scalable.
Any size. Every stage. Get coverage by the job, month, or year. Choose how you pay, then upgrade when business really takes off.
Flexible.
Total Control. Seamless edits. Modify, pause, or cancel instantly, whether work slows down or hiring picks up.