Why do I need Surveyor Insurance?
As a surveyor, you do important work determining property, water, and land boundaries using sophisticated math and engineering skills (we're impressed). What's more important, though, is that you feel confident and covered on the job. Whether you're doing land surveying or other professional services, it's important that you always have the liability insurance coverage you need to perform your job stress-free.
With any job comes risks, and the surveying business is no different. You are constantly on the move, determining precise locations of roads and buildings, establishing appropriate restrictions on structures, and helping decide the proper depth for building foundations. You literally get the lay of the land. With Thimble, you'll leave no stone unturned.
You deserve comfort in the fact that you are covered from risks and liabilities. That's where we come in. Surveyor Insurance from Thimble includes both general liability insurance and professional liability insurance.
While your site preparation can help prevent legal disputes, Thimble can help protect you from third-party claims of negligence, bodily injury, and property damage. 
Quick thinking insurance for small businesses.
Quick thinking insurance for small businesses.
Quick thinking insurance for small businesses.
Quick thinking insurance for small businesses.
Quick thinking insurance for small businesses.
Quick thinking insurance for small businesses.
Quick thinking insurance for small businesses.
Quick thinking insurance for small businesses.
What does Surveyor Insurance cover?
Thimble Surveyor Insurance can protect you from liability in situations like the following:

Third-party, non-employee bodily injury
You're measuring a property by laying down some tape. You don't notice a person walking by, and they don't see the tape, so they trip and fall flat on their face. Now they want you to pay for their doctors visit, claiming that it was your fault for leaving the tape in the way.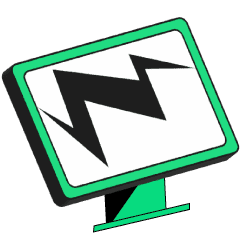 Third-party property damage
When using a big reflector to survey a large piece of land, you set up right next to someone's car. A gust of wind blows and your reflector smashes into the car, leaving a massive dent. The third party may sue you for damages to their vehicle.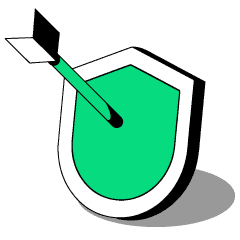 Defense costs
You're laying down some pin flags and accidentally damage someone's flower beds. This third party wants to sue you for hurting their garden, and you may need to hire an attorney to defend yourself in a small claims court.
How much does Surveyor Insurance cost?
To determine the cost of surveyor insurance, we first need to know a few things. Simply give us some more details on your surveyor services, crew size, coverage limit, and zip code, and you'll be on your way to your free insurance quote.
Our insurance policies are made affordable because you'll never need to pay for insurance you don't need. When you're working, it's on; when you're not, it's off. Additional insureds are free and you can generate as many COIs as you'd like.
With Thimble's flexible insurance coverage, you can protect your surveyor business on your own terms. Get your free Surveyor Insurance quote now.
Surveyor Insurance FAQs
How quickly can I get a Certificate of Insurance?
Now! Or, as soon as you need it. With Thimble, your COI, also known as an ACORD certificate, is available as soon as you receive your quote, and you can get as many as you want for free. We know that surveying is extremely time-intensive, so you'll be happy to learn that you only need 60 seconds to get a quote and purchase a policy. Not only is your Certificate of Insurance instantly available after purchase, but you can also have it on hand at all times with the Thimble app.
The company I work for already carries Business Insurance. Do I need my own Surveyor Insurance policy?
Whether you work for a client, a government entity, or as an independent contractor, you will definitely need to get your own insurance. You may think that your employer has your back, but it's better to think ahead. When it comes to the legal stuff, you have to have yourself covered.
Even if your employer has their own insurance, you never really know the nitty-gritty of their policy, and you don't want to find out that you aren't fully covered after it's too late. If a client names you individually in a lawsuit, you are personally liable, and therefore need your own insurance to cover those costs. With Surveyor Insurance arranged by Thimble, you could be covered in these situations, no matter your employer's insurance policy.
What are the Surveyor Insurance policy limits?
$1 million and $2 million. With Thimble's Surveyor Insurance, you can select from the two, depending on the needs of your business and the level of risk you think you may face. An extra mil goes a long way, so when in doubt about what you'll need, opt for the higher limit at a small difference in price that instantly doubles your coverage. As a working professional in the surveying business, it's critical that you work with insurance companies that offer full protection for your company.
Are workplace injuries of my staff covered?
Negative. The General Liability insurance policy offered by Thimble only provides coverage for third party and client injuries, not that of your staff. If a new hire joins the team and immediately pokes their eye out with a pencil, Thimble Surveyor Insurance would not cover those damages. For this, you will have to purchase a workers' compensation policy, which covers accidental injury sustained by employees and subcontractors. Stay protected at all times with the right kind of liability insurance coverage.
Does Thimble's Surveyor Insurance cover damage to my equipment?
It does not. General Liability insurance only covers damage to third party property, meaning that of your client or others not associated with your business. If you use a vehicle for work or want to protect your equipment, you may want to consider purchasing a commercial property or auto insurance policy as well.
How do I get Surveyor Insurance with Thimble?
In just 60 seconds, you can sign up, give us your zip code, some details on your professional business needs, and your desired coverage length (pick from hourly, daily, or monthly policies), and you'll be good to go! Then you'll receive a quote instantly, outlining your Surveyor Insurance costs. Once you purchase your policy, you'll receive your Certificate of Insurance immediately. You can then access your COI from the Thimble app.
Quick-thinking insurance for fast-moving businesses.
Simple.
Fewer questions. More options. Buy a policy online, in the app, or over the phone in minutes. Get to work before the other guys even call you back.
Scalable.
Any size. Every stage. Get coverage by the job, month, or year. Choose how you pay, then upgrade when business really takes off.
Flexible.
Total Control. Seamless edits. Modify, pause, or cancel instantly, whether work slows down or hiring picks up.