Builders and Tradesmen Insurance​
Get an insurance policy by the hour, day, or month in 60 seconds.
Why do I need builders and tradesmen insurance?
As a contractor, you perform a variety of roles, wear a dozen hats, and face a wide array of challenges with each job. Handymen such as yourself have to look at new problems each day and find creative solutions to questions such as, "how will I build that?", "what needs fixing?", or "what's the safest way to accomplish this task?"
That said, one question that you should never have to ask yourself is, "am I protected from risk?" This is where Thimble's Builders and Tradesmen Insurance comes in. It can help protect you from a host of potential litigious situations.
A single misplaced tool or improperly installed roof tile could turn into a massive medical bill from a client or third party. If you didn't have a general liability insurance policy with Thimble in place, you could be fully responsible for all costs in this situation out of pocket.
Consider that the life of a builder is inherently risky, not only to yourself but to your clients and their property. What would you do if you were hired to renovate an upstairs bedroom and the client was constantly probing your workstation? Because the client walked where they shouldn't, they ended up stepping through a floorboard and falling to the first floor. A broken arm and rib later, they're suing to have their medical bills covered.
On another job site, your toolbelt catches the edge of an unsupported vase, causing it to fall and shatter. This was an expensive art piece the client worked very hard to have in their home. They expect to be reimbursed, but the cost of this single vase is enough to put you out of business. Would you be able to afford a lawyer to defend you from a fraudulent claim? If you had a Builders and Tradesmen Insurance policy, it could help protect you from these costs in this situation.
Don't leave your future up to chance. Do something great for yourself and your business. Protect yourself with Builders and Tradesmen Insurance with Thimble, so you can focus on what matters most: doing your job the right way.
Quick thinking insurance for small businesses.
Quick thinking insurance for small businesses.
Quick thinking insurance for small businesses.
Quick thinking insurance for small businesses.
Quick thinking insurance for small businesses.
Quick thinking insurance for small businesses.
Quick thinking insurance for small businesses.
Quick thinking insurance for small businesses.
What does Builders & Tradesmen Insurance cover?
Thimble's General Liability Insurance for builders and tradesmen is specifically created to protect you from the liability you face on any given job. Possible situations include:

Third-party, non-employee bodily injury
Your client and his interior designer meet you onsite to perform a walk-through of his home remodel. You give them a safety helmet and warn them to be cautious as they walk through the unfinished rooms. Still, the interior designer accidentally steps on a nail. Now, she needs to go to Urgent Care and requires Tetanus shots. She blames you and demands that you pay for her UC visit and treatment.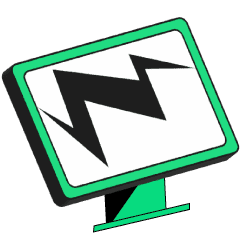 Third-party property damage
You've been hired to hang a chandelier in a client's home. You do your best, but the ceiling can't bear its weight. The chandelier comes crashing down, creating a hole in the ceiling. The client expects you to pay for the damages and to replace the expensive light fixture.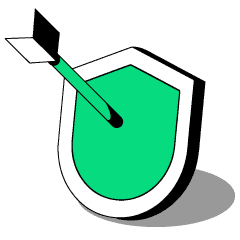 Defense costs
A few months after your job is finished, the client files a negligence claim, stating that you installed the stair banister improperly. Their son was leaning up against the railing when it gave way, causing him to fall and break his wrist. Now, you need to hire a lawyer to defend your work.
How much does Builders and Tradesmen Insurance cost?
The policy rate for Thimble's Builders and Tradesmen General Liability Insurance is tied to the risk levels you face on the job. Since your roles and tasks might change drastically on a day-to-day basis, there are several factors that go into the pricing: the ZIP code in which you're working, the size of your crew, the length of your policy, and your coverage limits.
Thimble offers one of the most affordable insurance policies on the market because we're not tied to tradition and customs, like so many of our competitors. We offer a one-of-a-kind pricing system where you can pay for a policy by the hour, day, or month. This means you never pay for insurance you don't need. It's on when you're working, off when you're not.
Thimble helps you protect your business with its flexible, affordable, on-demand insurance coverage. Plus, with Thimble, Additional Insureds are free. What are you waiting for? Get your free Builders and Tradesmen Insurance quote today.
Builders and Tradesmen Insurance​ FAQs
How quickly can I get a Certificate of Insurance?
Instantly. In less than 60 seconds you can get a free insurance quote, purchase a policy, and download your Certificate of Insurance. Whether you sign up online or through the Thimble app, your proof of insurance will be sent to your inbox the moment the process is complete.
Have you been asked to help a colleague over the weekend with some fixes around an apartment complex he works? If so, the property management team will likely request proof of insurance. The good news is that even if you show up to the management office empty-handed, you can sign up and have your Certificate of Insurance ready within minutes.
There are no limits to the number of COI downloads. Get as many as you'd like for free. Simply visit the Thimble website or access the Thimble mobile app and we'll get that ball rolling.
What are the Builders and Tradesmen Insurance policy limits?
Thimble lets you select a coverage limit of $1 million or $2 million. Whatever level of risk you'd like to be insured against, you can be.
Are workplace injuries of my staff covered?
No. This general liability insurance policy only covers third parties, not staff. If you want to protect your crew, you will need to purchase a workers' compensation policy.
Does Thimble's Builders and Tradesmen Insurance cover damage to my equipment?
No. If you use your own gear and drive your vehicle to sites, you'll want to purchase a commercial property or auto insurance policy.
How do I get Builders and Tradesmen Insurance with Thimble?
It only takes a minute to get covered by Thimble. Go to the website or download the Thimble app. From there, answer some questions, receive a quote, and purchase the policy. With just a few clicks, you can go from being uninsured to totally covered and finally have some peace of mind. Once the process is complete, your Certificate of Insurance will instantly be sent to your inbox.
Get your Builders and Tradesmen Insurance quote now.
Quick-thinking insurance for fast-moving businesses.
Simple.
Fewer questions. More options. Buy a policy online, in the app, or over the phone in minutes. Get to work before the other guys even call you back.
Scalable.
Any size. Every stage. Get coverage by the job, month, or year. Choose how you pay, then upgrade when business really takes off.
Flexible.
Total Control. Seamless edits. Modify, pause, or cancel instantly, whether work slows down or hiring picks up.