Why do I need glazier insurance?
As a glazier, your work is technically challenging and physically demanding. Day in and day out, you work with a material that's heavy enough to crush toes (or worse) and sharp enough to cause serious harm. The reality: your line of work is risky.
That's where we come in. Thimble's Glazier Insurance helps protect glaziers from liability, so they can mitigate their worries and focus on their craft.
As a glazier, you might work on high-rises or two-story homes. In many situations, the only way to properly install a window is from the exterior. Thus, should the straps on the glass snap or slip, the material could come crashing down. If any clients or other third parties are hurt, you could be liable for a bodily injury claim.
In this same unfortunate scenario, it might not be a person beneath the falling glass. It could be your client's car. Any property damage that occurs due to your work could leave you on the hook for expenses that could mean the end of your business.
These mishaps and accidents can happen on almost any project. Imagine replacing a tempered shower glass that is cracked from top to bottom. These cases are prone to shattering during replacement. That makes every curious kid or nosey pet a serious liability in your work. And when it comes to kids or pets, parents become especially litigious.
Quick thinking insurance for small businesses.
Quick thinking insurance for small businesses.
Quick thinking insurance for small businesses.
Quick thinking insurance for small businesses.
Quick thinking insurance for small businesses.
Quick thinking insurance for small businesses.
Quick thinking insurance for small businesses.
Quick thinking insurance for small businesses.
What does Glazier Insurance cover?
Thimble's General Liability Insurance for glaziers is designed to protect you from situations like the following:

Third-party, non-employee bodily injury
Given your line of work, there's always the possibility that something goes wrong. Should the glass break, someone fall off a ladder, or any mishap occurs due to the job at hand, a third party could be injured. If a situation where someone is injured unfolds, you could be liable for bodily injury.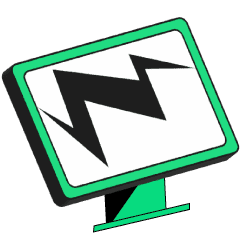 Third-party property damage
As you know, glass is heavy. When you have to maneuver particularly large sheets of glass through narrow hallways and corridors, the goal is always not to damage anything. However, if you accidentally damage your client's property, you could be liable for property damage.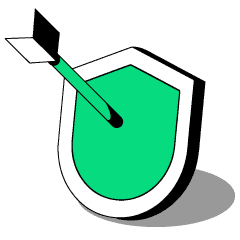 Defense costs
To you, an accident is an accident. But to some clients, especially in our litigious society, an accident is grounds for legal action. If something goes wrong and your client decides to file a lawsuit, you could be responsible for the defense costs.
How much does Glazier Insurance cost?
Due to the varying levels of risk inherent to your business, the rate is dependent on a few factors. These include location, crew size, desired coverage length, and the policy limit you select.
We're able to make insurance affordable because of the way we've designed our policies. You can choose a policy that goes by the hour, day, week, or month, tailored to you. Just download the Thimble mobile app or select "Get a Quote." From there, you can add as many Additional Insureds or generate more Certificates of Insurance free of charge. It's that simple.
Glazier Insurance FAQs
How quickly can I get a Certificate of Insurance?
Instantly. You can receive a certificate of liability insurance directly in your email inbox. Just download the Thimble mobile app, fly through a few quick details, purchase your policy, and you'll have a COI you can pull up straight from your phone.
Did you just get booked for a new gig? Are you being pulled into a new job last minute? Should the homeowner or property manager need to see proof that you're covered, you can take out a policy by the hour, day, or month (depending on how long this gig lasts). Or, if the job starts later, you can schedule the coverage to start anywhere up to six month prior. Lastly, should something happen and the job falls through, cancel your policy penalty-free (up to an hour before it was set to begin).
Thimble was created to shake up the insurance industry. We bring the kind of convenience and flexibility that's lost in the insurance world. If you need to make changes to your policy, add or modify Additional Insureds, do so as often as you like right from the Thimble app (all for free).
What are the Glazier Insurance policy limits?
Thimble's Glazier Insurance policy limits can be set at either $1 million or $2 million. The choice is dependent on how much coverage you need and the level of risk you want to protect against.
Are workplace injuries of my staff covered?
No, workplace injuries to your staff are not covered under general liability insurance. If you need extra hands for the job and want to ensure you're protected, consider a workers' compensation policy. This insurance helps cover employee or subcontractor bodily injuries.
Does Thimble's Glazier Insurance cover damage to my equipment?
Also no. General liability insurance only covers damage to third-party equipment. If you're looking to insure your own items, consider a commercial property insurance policy.
How do I get Glazier Insurance with Thimble?
With Thimble, getting glazier insurance is easy. Just download the Thimble app (or select "Get a Quote" on the website), input a few details about your services, your ZIP code, and desired coverage (hourly, daily, or monthly), and a free quote will be generated instantly. From there, purchase the policy and a Certificate of Insurance will be ready for use immediately. Click "get a quote" to get started.
Quick-thinking insurance for fast-moving businesses.
Simple.
Fewer questions. More options. Buy a policy online, in the app, or over the phone in minutes. Get to work before the other guys even call you back.
Scalable.
Any size. Every stage. Get coverage by the job, month, or year. Choose how you pay, then upgrade when business really takes off.
Flexible.
Total Control. Seamless edits. Modify, pause, or cancel instantly, whether work slows down or hiring picks up.