Why do I need electrician insurance?
As an electrician, you know that there are risks inherent to your job. Small fires can erupt. An honest mistake can cut the power for an entire office building. With live wires, electrical currents, and technical work taking place, it's a surprise accidents don't happen more often.
Even in situations where the electricity doesn't cause a problem, people and property can still get hurt. Clients can trip over extension cords, or your subcontractor can accidentally ding a client's car when unloading the equipment from your company van.
General liability insurance is designed to protect your electrical contracting business when accidents like these occur. This type of Electrician Liability Insurance provides coverage for claims from your clients and injured third-parties that they suffered bodily injury and/or property damage as a result of your work.
Every electrician needs this "slip-and-fall" insurance to protect their business finances and their reputation. Without it, you won't have protection against claims of bodily injury or property damage — and the steep legal defense and medical costs that come along with them.
Quick thinking insurance for small businesses.
Quick thinking insurance for small businesses.
Quick thinking insurance for small businesses.
Quick thinking insurance for small businesses.
Quick thinking insurance for small businesses.
Quick thinking insurance for small businesses.
Quick thinking insurance for small businesses.
Quick thinking insurance for small businesses.
What does Electrical Contractor Insurance cover?
The General Liability insurance arranged by Thimble is designed to protect electricians and electrical contractors from liability in situations like the following:

Third-party, non-employee bodily injury
You're rewiring the kitchen in a client's home. As they pass by your work area, the client trips over your extension cord and injures themselves. They want you to cover their medical costs.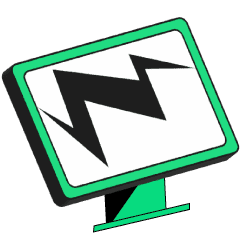 Third-party property damage
While working on an electrical panel in a client's office, a small fire starts. You're able to contain it, but not before their nearby office equipment was damaged, including an expensive projector, computer, and monitor worth several thousands of dollars. The client expects you to reimburse them for the costs of replacing these items.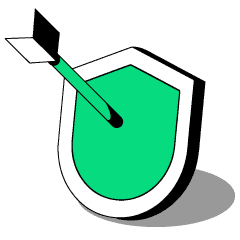 Defense costs
One of your subcontractors performed faulty wiring work on one of your client's homes. Weeks later, an electrical fire burns their entire house down. The client sues you, and you need to hire an attorney to defend yourself against the claim.
How much does Electrical Contractor Insurance cost?
The cost of your Electrical Contractor Insurance Policy depends on a few factors. Things like your zip code, your coverage limit, the size of your team, and the length of your coverage all play a factor in determining the risk that comes with insuring your electrical contractor business.
With Thimble, you don't have to commit to long, expensive policies, though. You can access flexible electrician insurance through the Thimble app and customize your coverage down to the month, day, or hour. Plus, if you need to add Additional Insureds, you can tack them on to your coverage with Thimble at no extra cost.
To get an accurate idea of how much electrician insurance would cost you and your business, get a quote from Thimble.
Electrician Insurance FAQs
How quickly can I get a Certificate of Insurance?
Instantly. At Thimble, we understand that when you need coverage, you need it now. That's why we've transformed the insurance process and moved it online. You can get your electrician insurance quote, confirm your policy terms, and receive your Certificate of Insurance all in a matter of seconds — 60 seconds, to be exact.
Once you've purchased your policy, your Certificate of Insurance will be sent straight to your email inbox. You can access this at any time to make changes, or add or modify your Additional Insureds, right from the Thimble App.
What are the Electrician Insurance Policy limits?
You can select a policy limit of $1 million or $2 million. Choose the appropriate one based on the needs of your electrician business and the level of risk you would like to be insured against.
I am often hired as a subcontractor by larger companies. Do I need my own Electrician Liability Insurance?
Yes. You do not know if the company you were hired by has comprehensive electrical contractors insurance. You also don't know the specific terms of their policy, and what coverage applies to you.
When something goes wrong on an electrical job, it can go really wrong. You can be found liable for the financial losses of an entire office building, or the costly medical injury of a client who suffered a concussion and broken bones. You need your own electrician liability insurance to protect you from claims of bodily injury or property damage, so you can keep operating your business without serious financial risk.
Are workplace injuries of my crew covered?
No, General Liability policies only provide coverage for injuries to third parties, like your clients and others on the worksite. Consider purchasing a worker's compensation policy to provide coverage for accidental injury to your employees or subcontractors.
Does Thimble's Electrical Contractors Insurance cover damage to my equipment?
No, General Liability insurance only provides coverage for third-party property damage. To insure your work vehicles and electrical equipment, consider purchasing a separate property or commercial auto insurance policy.
How do I get Electrician Insurance with Thimble?
Getting your electrician business insurance policy from Thimble only takes 60 seconds. We'll need a few details from you, including your zip code and how long you would like coverage (choose from hourly, daily, monthly, or longer policies). Then we'll provide you with an instant quote, personalized to serve the needs of your electrician business. Click to purchase, and you'll receive your Certificate of Insurance immediately. Get your electrical contractors insurance quote now.
Quick-thinking insurance for fast-moving businesses.
Simple.
Fewer questions. More options. Buy a policy online, in the app, or over the phone in minutes. Get to work before the other guys even call you back.
Scalable.
Any size. Every stage. Get coverage by the job, month, or year. Choose how you pay, then upgrade when business really takes off.
Flexible.
Total Control. Seamless edits. Modify, pause, or cancel instantly, whether work slows down or hiring picks up.