Why do I need Painters Insurance?
A painting business requires little overhead and sustained demand. A fresh coat of paint can increase a listing's perceived value—whether the house is on the market or simply being evaluated by neighbors. Because of the high demand of your services and low operating costs, your painting business probably isn't going anywhere. So, given this steadiness, why would it make sense to invest in painters insurance?
Painters insurance offers protection from the various financial risks that face painting businesses in spite of the industry's steadiness. Plus, many clients who try to contract your painting services will require you to come to the table with painters insurance, as well.
General liability insurance for painters can allow you to invest in your future financial protection and access top painting jobs today. Here's a look at the details on what painters insurance can offer your business:
Quick thinking insurance for small businesses.
Quick thinking insurance for small businesses.
Quick thinking insurance for small businesses.
Quick thinking insurance for small businesses.
Quick thinking insurance for small businesses.
Quick thinking insurance for small businesses.
Quick thinking insurance for small businesses.
Quick thinking insurance for small businesses.
What does Painters Insurance cover?
As a painter, general liability insurance helps protect you from the most common risks that painting careers typically entail. To consider how liability insurance for painters would work for you, take a look at these situations it can cover:

Third-party, non-employee bodily injury
Say you're working diligently to paint your client's home office space a bright white. But, like any good painting professional, you lay down a tarp to shield the hardwood floors from paint drips. Your client comes into the space to find a document he left on his desk, and as he rushes out to get out of your way, he slips on the tarp and hurts his back.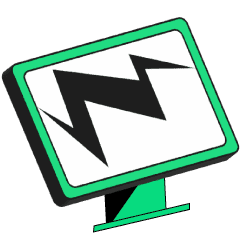 Third-party property damage
Alternatively, imagine you're working in the same home office, with the same bright white paint and the same slippery tarp. Except this time, your client is a software engineer, and he sneaks in to grab his computer monitor off of his desk. This time around, he slips on the tarp, but his monitor breaks his fall—and it shatters in the process. Your client demands you cover the costs of replacing the monitor.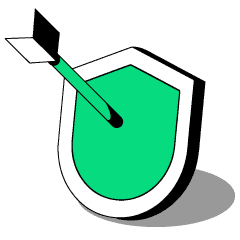 Defense costs
Even if your painting business is running perfectly, you're still vulnerable to unfounded claims. No matter how far-fetched a customer's claim might be, you might still have to pay for a lawyer to prove that the claim is false. That's why it's important to access a painters general liability insurance policy that covers defense costs.
How much does Painters Insurance cost?
With Thimble, you can purchase policies by the hour, day, and month, so you'll only pay for the time you're working. Get an instant quote to better understand exactly how much it will cost.
Painters Insurance FAQs
How quickly can I get a Certificate of Insurance?
If you purchase painters insurance coverage through Thimble, then you'll be able to access your certificate of liability insurance instantly. Whether you've just completed your policy purchase, or you need to prove your long-term policy is still active, you can access your COI within seconds in your Thimble app.
How do I get Painters Insurance with Thimble?
This part is easy. In less than 60 seconds, you can see your quote, pick a policy, and get coverage.
All we need is your ZIP code, some details about your painting business, and the length of coverage you want—choose between hourly, daily, or monthly policies.
Once you've clicked purchase, you'll have instant access to a copy of your policy and as many COIs as you want, as well as unlimited Additional Insureds at no additional cost. To make your insurance journey even more of a breeze, download the Thimble mobile app to view and make changes to your policy straight from your phone!
Quick-thinking insurance for fast-moving businesses.
Simple.
Fewer questions. More options. Buy a policy online, in the app, or over the phone in minutes. Get to work before the other guys even call you back.
Scalable.
Any size. Every stage. Get coverage by the job, month, or year. Choose how you pay, then upgrade when business really takes off.
Flexible.
Total Control. Seamless edits. Modify, pause, or cancel instantly, whether work slows down or hiring picks up.