Why do I need HVAC Contractors Insurance?
Heating, ventilation and air conditioning contractors have skills very few of us do. It can be a physically demanding profession even when weather conditions are optimal. However, for most HVAC contractors, your client's home temperature regulation system tends to go on the fritz right when they need it most; the middle of winter, the dead of summer, or at the onset of a new home's beginning.
At the end of the day, it's an extremely important service; a modern comfort provided by experienced HVAC contractors. Yet, with any profession, things can go wrong.
For you as an HVAC contractor, you are more than aware of the risk associated with doing your work. You understand that your contributions to a home are part of a larger, complex ecosystem. This home does not take days off; it is expected to work 24/7, 365. That requires constant work to keep humming properly.
Your small business is no different, so why not have it protected? All HVAC contractors should have general liability insurance which protects you against risks of property damage and bodily injury.
Do yourself a favor and purchase HVAC Contractors Insurance today with Thimble. Wherever you are in the life of your business, you can have Thimble with you every step of the way.
Quick thinking insurance for small businesses.
Quick thinking insurance for small businesses.
Quick thinking insurance for small businesses.
Quick thinking insurance for small businesses.
Quick thinking insurance for small businesses.
Quick thinking insurance for small businesses.
Quick thinking insurance for small businesses.
Quick thinking insurance for small businesses.
What does HVAC Contractors Insurance cover?
The General Liability and Professional Liability Insurance constructed by Thimble is designed to protect HVAC contractors from liability in situations like the following:

Third-party, non-employee bodily injury
You're doing routine maintenance on one of several water heaters within a large property. Because the job is going to take several days, you leave some equipment within a shed as directed by the property owner. It is clearly marked and off to the side but the following morning, the groundskeeper accidentally cuts himself on your gear while reaching for a tool in the same shed. He expects you to pay the medical bills associated with the injury.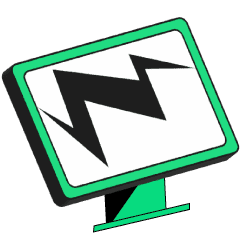 Third-party property damage
Often times, you work in tandem with other teams while building a home. These can be electricians, architects, carpenters, general contractors, plumbers, etc. You all keep cars on-site overnight but one of your fellow vendors comes back to find their window smashed and all contents within stolen. He sues each vendor working the job.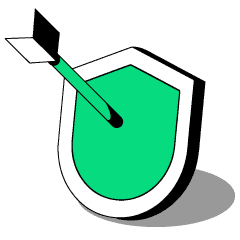 Defense costs
The aforementioned vendor has no grounds whatsoever for his case but his insurance is impeccable. They have a crack legal team that names you and everyone you work with during the suit. Again, you have done nothing wrong but are suddenly forced into a legal battle. Now, you have to hire your own lawyer.
How much does HVAC Contractors Insurance cost?
Thimble's HVAC Contractors Insurance policy rate is based on several things as related to the risk level of your small business: location (ZIP code), crew size, insurance period, and coverage limits. This is typical of any insurance provider but what sets Thimble apart is that you only pay for the insurance coverage you need: by the hour, day or month. You can add as many Additional Insureds as you like, free of charge, and get a Certificate of Insurance instantly after purchasing a policy.
Protect your HVAC contracting business with on-demand, flexible, and affordable insurance coverage from Thimble today. Get your free HVAC Contractors Insurance quote now.
HVAC Contractors Insurance FAQs
How quickly can I get a Certificate of Insurance?
For your HVAC company, the moment you decide you're in need of insurance, you can request a quote, purchase a policy and have a Certificate of Insurance (COI) sent to your inbox moments later.
Say you need separate insurance for a job that is out of state, or you want to set up a different HVAC company from your current job—both situations will require a Certificate of Insurance. With flexible, immediate coverage from Thimble, you can get it within minutes.
One of the beauties of the service is the ability to download a Certificate of Insurance prior to the start of coverage. You can purchase a policy up to six months in advance and cancel within an hour before coverage begins, and your Certificate of Insurance is available to you within that entire window.
Changes to the policy have never been easier. Modify instantly, add Additional Insureds as you need, and extend your coverage directly on the Thimble app.
What are the HVAC Contractors Insurance policy limits?
With Thimble's HVAC Contractor Insurance, you can select a policy limit of $2 million or $1 million. This is entirely dependent on the needs of your HVAC business, based on the level of risk you associate with the job at hand.
Are workplace injuries of my staff covered?
No. General liability insurance only protects against injuries sustained to third parties, not your direct staff. Accidents happen, and workers' compensation policies are something to consider if you take on a larger HVAC installation and need the additional bandwidth to get the job done properly. Worker's compensation insurance will provide the coverage you need for accidental injury sustained by those you're directly employing.
Does Thimble's HVAC Contractors Insurance cover damage to my equipment?
No, General Liability insurance for handyman businesses only provides coverage for damage to property owned by third-parties, like your handyman clients. You can purchase a separate property or commercial auto insurance policy if you would like to insure your work vehicles and other equipment.
How do I get HVAC Contractors Insurance with Thimble?
Online, instantly. Download the Thimble app today and get a quote immediately. Thimble will give a quote based on your business's location, desired liability coverage length and a few other details about your HVAC Contractor business. You can choose from an hourly, daily or monthly policy at the click of a button. Click to purchase and you'll receive your Certificate of Insurance to your inbox with no wait. Get your HVAC Contractors Insurance quote now.
Quick-thinking insurance for fast-moving businesses.
Simple.
Fewer questions. More options. Buy a policy online, in the app, or over the phone in minutes. Get to work before the other guys even call you back.
Scalable.
Any size. Every stage. Get coverage by the job, month, or year. Choose how you pay, then upgrade when business really takes off.
Flexible.
Total Control. Seamless edits. Modify, pause, or cancel instantly, whether work slows down or hiring picks up.