Appliance Installation Insurance
Get an insurance policy by the hour, day, or month in 60 seconds.
4.7/5 stars from 638 reviews on Trustpilot
Trusted by
Coverage

General Liability

Equipment Coverage

$1,000,000 Limit
| | |
| --- | --- |
| Crew | |
| | |
| --- | --- |
| Pause Policy | |
4.7/5 stars from 638 reviews on Trustpilot
Trusted by
Why do I need appliance installation insurance?
Appliance installers are the hidden players behind the scenes of all the beautiful stovetops, microwaves, and refrigerators that we admire alongside the neighbor's new granite countertops and industrial-grade kitchen sink.
As the frontrunner of an appliance installation company or as an individual contractor, you know that despite your work in bringing to life dream homes, your profession comes with many inherent risks. It's this duality that inspired us to create a flexible Appliance Installation Insurance policy. We believe you should be able to perform your best service without having to worry about every worst-case scenario, becoming a reality.
For example, maybe you had a bad day, and a washing machine installation didn't go as perfectly as it usually does—adding more than a few spots and scrapes to their newly installed hardwood floor. Having general liability insurance would cover you in the case of third-party property damage.
Or, if you've accidentally misplaced your tools, only to discover their whereabouts when the maid trips over them and sprains her wrist, leaving you on the hook for bodily injury. Despite the innocent mistake, they might still claim that it's your fault and expect you to pay for the medical bills and physical therapy.
In reality: every appliance installer should have a general liability insurance policy in place, even if the company they own has business insurance.
Get some peace of mind and check out your options for General Liability Insurance with Thimble! Leave the risk to us and worry about doing what you do best.
What does Application Installation Insurance cover?
The General Liability Insurance crafted by Thimble is made to protect appliance installers from liability in instances like the following:
Third-party bodily injury: During the installation of a dishwasher, something gets dislodged, and all the plates, cups fall and break inside the machine. The client reached in to grab a clean soup bowl and didn't realize the damage until they had cut themselves. They might file a claim against you for bodily injury.
Third-party property damage: You're installing a stovetop in your client's kitchen. On your way back from a bathroom break, you trip over a dog toy and fall into their glass coffee table. You are fine, but their favorite receptacle for giant books they never read is kaput. Your client is now suing you for property damage.
How much does Appliance Installation Insurance cost?
The price of a general liability insurance policy for appliance installation is based on the risk associated with your business, your crew size, location, and desired coverage limit. With Thimble, you never have to pay for insurance you don't need. Choose between hourly, daily, or monthly coverage periods and add as many Additional Insureds as you want for free.
Protect your business with Thimble's flexible insurance policy for appliance installers. Get your free Appliance Installation Insurance quote now.
How quickly can I get a Certificate of Insurance?
Instantly. With Thimble, you can generate a free quote and receive your Certificate of Insurance (COI) in less than 60 seconds. All you need to enter is your ZIP code, the desired insurance liability coverage term, review your quote, purchase your policy, and you're done.
Whether it's a last minute job for the same day or a big project months out, you can get an insurance policy that works for your schedule. An instant COI can help you win more jobs being that you're capable of showing proof of insurance on the spot.
We know insurance can be complicated—we want to make the process risk-free, hassle-free, and convenient.
That's why, you can download your COI before the date your coverage begins. Schedule up to six months in advance and cancel risk-free an hour before it's set to begin.
What are the Appliance Installation Insurance policy limits?
With Thimble's Appliance Installation Insurance, you can choose either a policy limit of $1 million or $2 million. The decision you make is dependent on how much you want to be insured against, and with double the coverage at the $2 million limit, the price difference is negligible.
Are workplace injuries of my staff covered?
No. Any injuries sustained by your staff would only be protected if you had workers' compensation coverage in place. If you have employees or hire subcontractors, you might want to consider seeking one out.
Does Thimble's Appliance Installation Insurance cover damage to my equipment?
No. General liability insurance only covers damage that occurs to your client's or a third party's property. For your equipment and work-related vehicle, you should consider purchasing a commercial property or auto insurance policy.
How do I get Appliance Installation Insurance with Thimble?
Insuring your appliance installation business takes less than 60 seconds. Provide a few details about your services, give us your ZIP code, and choose your desired coverage length (hourly, daily, or monthly), and we'll generate a quote instantly! From there, once you've read the outlined costs, click purchase, and we'll send your Certificate of Insurance directly to your inbox.
Get your free Appliance Installation Insurance quote now.
Still have questions?
Quick-thinking insurance for fast-moving businesses.
Simple.
Less questions. More options. Buy a policy online, in the app, or over the phone in minutes. Get to work before the other guys even call you back.
Scalable.
Any size. Every stage. Get coverage by the job, month, or year. Choose how you pay, then upgrade when business really takes off.
Flexible.
No hidden fees. No hard feelings. Modify, pause, or cancel instantly, whether work slows down or hiring picks up.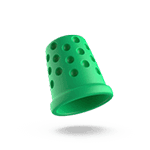 Get covered in minutes.
(Then get to work!)