Why do I need Hiking Guide Insurance?
Hiking provides people the perfect opportunity to reconnect with nature, get their heart rates up, and learn something new about the land that surrounds them. As a hiking guide, you offer adventurous trekkers tips on how best to prepare themselves on a trip and how to achieve peace of mind, no matter the circumstance.
As a guided hiking instructor, you deserve the same peace of mind when it comes to your business. Nature is inherently dangerous, and nowadays, people seem to be inherently litigious. And while everyone is liable to make a mistake now and then, this shouldn't leave you open to financial ruin.
Consider what happens when one of your hikers strays off the hiking trail and gets bitten by a rattlesnake. They get rushed to the emergency room, and you're left facing a massive bill.
Or on a particularly difficult trek, you're forced to lead everyone on a longer route back to camp, due to the condition of the trails. This leads to a schedule delay for one of your hikers who claims they lost a client because they weren't able to reach a meeting on time. Now a lawsuit with the word "negligence" is staring you in the face.
With potential hazards all around on every trip, there are new risks at every switchback. For example, while hiking up a trail, someone in your group knocks loose a large rock that starts barreling down the hill. A miniature avalanche ends up spraying the parking lot at the bottom. While nobody was hurt—thank goodness—a few car windows were cracked. Because you were leading the group, you are named responsible for the third-party property damage.
Offer yourself the peace of mind that you offer your troop with a Hiking Guide Insurance policy. With general liability insurance, you can be protected should any third-party claims of bodily injury or property damage arise while on the hiking trail. And with professional liability insurance backing you upon matters of mistakes, errors, or negligence, you can place your focus back on providing a safe and enjoyable nature tour.
If you are a guided hiking instructor, talk to a professional to learn about your different insurance coverage options. No matter what outdoor adventure you take your trekkers on, you should always stay protected with the right insurance policy for your specific line of work.
Quick thinking insurance for small businesses.
Quick thinking insurance for small businesses.
Quick thinking insurance for small businesses.
Quick thinking insurance for small businesses.
Quick thinking insurance for small businesses.
Quick thinking insurance for small businesses.
Quick thinking insurance for small businesses.
Quick thinking insurance for small businesses.
What does Hiking Guide Insurance cover?

Third-party, non-employee bodily injury
When you arrive at a tricky part of the hike, you suggest taking everyone through the slippery path one-by-one. One hiker is determined to ascend alone before you can offer him a hand. He slips in the mud and lands on his rear. One fractured tailbone later, he believes you should pay for his hospital visit and the x-rays he received.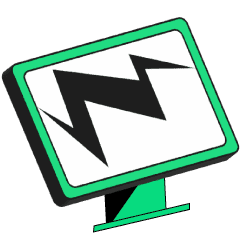 Third-party property damage
Your group insists on taking a photo at the end of the hike. Since your phone is dead, you ask to borrow a client's phone. It slips through your fingers and goes over into the waterfall. Your client expects you to purchase a new one for her.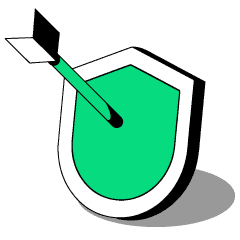 Defense costs
You notified your group where they should park. However, upon returning, one client finds that a fallen tree limb destroyed his car windshield. He claims that your parking instructions led to this fate and is determined to take this to court. You must find and pay an attorney to defend you.
Errors & omissions
One of the hikers asks if it's safe to walk over to an area and take a photo amidst the foliage. Distractedly, as you recount your hike up Mount Shasta to another client, you say yes. A week later, you are served a lawsuit. It turns out you gave your hiker the green light to frolic in poison ivy. She was then unable to deliver content as a social media influencer and would like you to compensate for the loss in income.
How much does Hiking Guide Insurance cost?
The rate for Thimble's Hiking Guide Insurance is calculated based on the number of hazards specific to your business, factoring in where you are located, the size of your team, and the coverage limits of your choosing.
Thimble strives to offer hiking guides an economical option for coverage. That's why you have the freedom to pay on an hourly, daily, or monthly basis. And, feel free to add any number of Additional Insureds or obtain as many Certificates of Insurance as you'd like—all at no additional cost to you.
Continue to work as a hiking guide, providing exciting journeys without stressing about the what-ifs. And get flexible insurance from Thimble with monthly or on-demand coverage. Find a Thimble policy that works for you with a free Hiking Guide Insurance quote now.
Hiking Guide Insurance FAQs
How quickly can I get a Certificate of Insurance?
You can get a Certificate of Insurance (COI) as soon as you need it. As long as you have service, you could get your free quote instantly and purchase your policy during a water break. Get as many COIs as you'd like for free.
Is a Park Ranger insisting that only insured hiking guides may use a specific trail? You could quickly pull up your COI to back up your credentials and continue on the hike.
Or, you get a call on Saturday from your local Audubon group who need a last minute guide for the Sunday hike as the regular guide has the flu. As an avid bird watcher and hiker, you're perfect for the job, however, they require that all guides have insurance. With Thimble you can get a policy in less than 60 seconds.
The Thimble app allows you to pull up your COI whenever, wherever, so that you have all your COIs available should the need arise. You can also change your policy and add or edit your Additional Insureds at your convenience, as many times as necessary.
What are the Hiking Guide Insurance policy limits?
The policy limits for Hiking Guide Insurance are $1 million or $2 million. Thimble aims to provide maximum coverage for a minimum price, meaning you could access up to a million dollars more in coverage for not much higher of a cost.
Does Thimble's Hiking Guide Insurance cover damage to my equipment?
General liability insurance only covers damage to client property or that of a third party. For damage to your own equipment, you may want to consider a commercial property policy or auto insurance policy for vehicles.
How do I get Hiking Guide Insurance with Thimble?
Online or through the Thimble app, simply give some background on your hiking guide business, your ZIP code, and the length of coverage you're seeking (hourly, daily, or monthly), and you can expect an email with your quote immediately. With an outline of your costs, you'll be able to then purchase and access your COI at an instant. Get started and receive your free Hiking Guide Insurance quote now.
Quick-thinking insurance for fast-moving businesses.
Simple.
Fewer questions. More options. Buy a policy online, in the app, or over the phone in minutes. Get to work before the other guys even call you back.
Scalable.
Any size. Every stage. Get coverage by the job, month, or year. Choose how you pay, then upgrade when business really takes off.
Flexible.
Total Control. Seamless edits. Modify, pause, or cancel instantly, whether work slows down or hiring picks up.