Why do I need Tour Guide Insurance?
As a professional tour operator, you're tasked with knowing the ins and outs of your blank. We say "blank," because you could be a tour company guiding people through a city's downtown, elating taste buds on a wine tour, or growling and roaring with lions on a children's jungle safari tour at a zoo. Knowing everything about your blank means being able to wax poetic about all the best facets of your blank. But it also means knowing all the worst parts about it too.
"Insurance" is our blank. We know the ins and outs of this industry and why tour guides absolutely need to protect themselves with general liability insurance and professional liability insurance.
Imagine, poor weather in the forecast threatens to cancel the tour. Without a cloud in the sky, and knowing how excited guests are for your tour, you decide to ignore the warning and continue without canceling. Near the end of the tour, a flash of rain douses the entire group. In an attempt to get to cover, two of your tour members collide and an ambulance needs to be called. Both parties conspire to hold you responsible for the medical bills and for negligence on continuing the tour despite the forecast.
It's the simple factors, often outside of your control and done with the very best of intentions that can escalate to needing insurance. Our Tour Guide General Liability and Professional Liability Insurance was made with the worst-case scenario in mind.
Ensure you have Thimble's Tour Guide Insurance and keep your business on the route to success.
Quick thinking insurance for small businesses.
Quick thinking insurance for small businesses.
Quick thinking insurance for small businesses.
Quick thinking insurance for small businesses.
Quick thinking insurance for small businesses.
Quick thinking insurance for small businesses.
Quick thinking insurance for small businesses.
Quick thinking insurance for small businesses.
What does Tour Guide Insurance cover?
Unforeseen circumstances or an accident shouldn't spell the end of your business. Thimble's Tour Guide Insurance is designed to protect tour guides from situations like the below:

Third-party, non-employee bodily injury
At the final stop on the wine tour, a particularly lively guest leans too far back in their chair. Unable to catch themself, they fall backward and catch the corner of the table directly behind them. The paramedic in the ambulance suspects it might be more than a concussion. The guest then expects you to cover any costs that arise from this.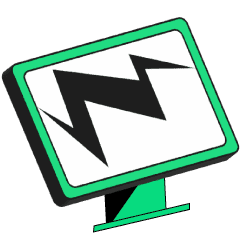 Third-party property damage
Part of your city tour involves renting electric scooters. Though you're an expert on two wheels, you've never dealt with a bee flying into your eye. Losing control, you steer right into a car, leaving a sizable dent. Unfortunately, this wasn't "just a car;" it was a brand new Rolls Royce. The owner expects to be paid in full.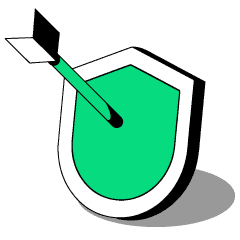 Defense costs
A family has booked your tour months in advance. They're flying across the coast for a vacation and this tour has been the only thing their son has talked about. When an unexpected thunderstorm rolls through your city, you're forced to cancel. The son is devastated, and the parents are especially litigious. Despite having no control of the weather, you need a lawyer, because they're suing you for a breach of contract.
Errors & omissions
You've advertised a new tour for a while, with multiple tour guests waiting patiently for the expedition. Once you set out with your group, one of your clients decides that the excursion doesn't live up to expectations. They then sue you for false advertising.
How much does Tour Guide Insurance cost?
Our Tour Guide Insurance policy rate reflects the risk factors that are related to your niche. Wine tour guides and museum tour guides, for example, need personalized coverages, and neither party wants to pay for anything they don't need. That's why we customize your policy rate to the location you work in, the size of your crew (if you have one), and the coverage limit required.
Thimble's Tour Guide Insurance is on when you're working and off when you're not. Plus, you can add as many Additional Insureds as you'd like for free. That's game-changing flexibility. That's insurance done right. Get your free Tour Guide Insurance quote now.
Tour Guide Insurance FAQs
How quickly can I get a Certificate of Insurance?
Quicker than you can say "And if you'll look to your left." When you need Tour Guide Insurance, you can get a free insurance quote, and then purchase that policy all within 60 seconds. The COI (Certificate of Insurance) will be sent to your inbox immediately.
Did your friend ask you to cover for them while they're on vacation? While you've never worked for their company before, you decide to accept the job. The manager in charge asks for your Certificate of Insurance. Thanks to Thimble, you can hop on the app and show them your COI within seconds.
With Thimble, you can schedule your coverage up to six months in advance, and if your friend's plans end up changing, you can cancel your policy penalty-free up to an hour before the coverage was expected to begin. That's fast and flexible insurance.
If any changes need to be made, consider them done. Add and modify your Additional Insureds at a moment's notice, right through the Thimble app.
What are the Tour Guide Insurance policy limits?
There are two Tour Guide Insurance policy limits offered by Thimble: $1 million and $2 million. You can choose the one that protects your tour guide business best, depending on the risk factors you're facing.
Are workplace injuries of my staff covered?
No. General Liability Insurance for tour guides only provides coverage when the injury happens to a third party. If you want to have three extra tour guides working for you, you may want to consider workers' compensation coverage. In many states, you can only operate legally with workers' comp in place.
Does Thimble's Tour Guide Insurance cover damage to my equipment?
Also no. Thimble's Tour Guide Insurance only provides this protection for third party damage. If you've purchased your own Segway to help maximize your efficiency, you may want to consider a commercial property policy to insure your gear.
How do I get Tour Guide Insurance with Thimble?
Getting Tour Guide Insurance has never been easier, thanks to Thimble. All you need is one minute and the Thimble app. Offer some details about your tour guide business, your ZIP code, and the length of your desired coverage (hourly, daily, or monthly), and we'll send you a quote instantly. From there, click to purchase and you'll receive your Certificate of Insurance instantly.
Quick-thinking insurance for fast-moving businesses.
Simple.
Fewer questions. More options. Buy a policy online, in the app, or over the phone in minutes. Get to work before the other guys even call you back.
Scalable.
Any size. Every stage. Get coverage by the job, month, or year. Choose how you pay, then upgrade when business really takes off.
Flexible.
Total Control. Seamless edits. Modify, pause, or cancel instantly, whether work slows down or hiring picks up.