Why do I need florist insurance?
As a florist, you provide the bouquets that brighten people's day. Whether you're organizing flowers for a wedding or selling a single stem to a passerby, you know that your carefully curated buds and blooms add much-needed color to your clients' lives.
"Carefully curated" and "much-needed" are two phrases we understand intuitively. In fact, we use them to describe our Florist Insurance.
You deserve to focus on making and selling arrangements. But with specialized tools—from thorn strippers to bunch cutters—lurking among the petals, there's always the chance that something could go wrong. Should a customer injure themselves on a tool that's been left out, you could find yourself liable for their bodily injury.
And as pretty as your shop is, it would be easy for someone to damage their property while walking the rows of flowers. Should a client snag their silk sweater on a rose thorn or suffer a bright-yellow douse of lily pollen, you could find yourself liable for the cost of a replacement.
Beyond property damage and bodily injury, people can also become litigious when floral mishaps wilt their special day. You frequently provide arrangements for events. Should one plant in your centerpiece cause a prominent guest's allergic reaction and end the event, you could be accused of professional negligence and held responsible for your client's financial loss.
This is why all florists need general liability insurance and professional liability insurance. General liability insurance protects florists from third-party claims of bodily injury, personal and advertising injury, and property damage. Professional liability insurance protects you from claims of negligence, errors, or mistakes related to your work that cause a client's financial loss.
Do something great for your business. Protect yourself with flower shop insurance from Thimble and watch your business blossom.
Quick thinking insurance for small businesses.
Quick thinking insurance for small businesses.
Quick thinking insurance for small businesses.
Quick thinking insurance for small businesses.
Quick thinking insurance for small businesses.
Quick thinking insurance for small businesses.
Quick thinking insurance for small businesses.
Quick thinking insurance for small businesses.
What does Florist Liability Insurance cover?
As a florist, you know that a healthy business takes careful cultivation. The general liability and professional liability insurance arranged by Thimble is designed to protect florists from liability in situations like the following:

Third-party, non-employee bodily injury
After you've missed your full stock of plants, the floor is slippery for a spell. Should this practice lead to a customer injuring themselves, you could be held liable.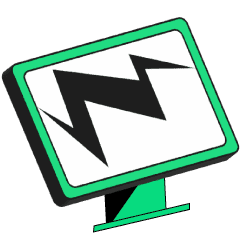 Third-party property damage
You frequently decorate events with your floral centerpieces. Should you damage a client's property while setting up, you could be held liable.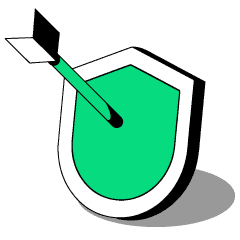 Defense costs
In a situation like the above, you could be taken to court for damages. Without insurance, you'll be responsible for your attorney—an expense that could put financial pressure on your business.
Errors & omissions
You often decorate important business functions. Should you fail to deliver your arrangements in time—even with a reasonable excuse—a client could accuse you of professional negligence, claiming you caused them financial loss. You could be held liable.
How much does florist insurance cost?
The rate for Thimble's Florist Insurance is based on your business' specific level of risk, including your location, crew size, and the coverage limits you select. We're able to make our florist insurance so affordable because you only pay for coverage when you need it.
In addition, you can add as many Additional Insureds as you need, and get as many Certificates of Insurance as you'd like—all for free.
Plant the seeds for success with flexible monthly or annual florist business insurance from Thimble. Get your free florist insurance quote now.
Florist Insurance FAQs
How quickly can I get a Certificate of Insurance?
As soon as you need it. Getting some insurers to issue your policy takes more patience than cultivating orchids. In contrast, with Thimble, you can get your free insurance quote, purchase your policy, and get proof of insurance in less than 60 seconds.
Are you selling flowers at a craft market or presenting at a floral expo? In order to be approved as a vendor, you may need to show proof of insurance. With fast, flexible coverage from Thimble, you can show it to them right away. You can also download your Certificate of Insurance (COI) before your coverage is set to begin. Schedule your coverage for any date up to six months in advance. If you're rained out, cancel your policy penalty-free, up to 1 hour before your coverage is set to begin.
Making changes to your policy is as easy as keeping pansies. With the Thimble app, you can add and modify Additional Insureds as often as you need to (for free).
What are the Florist Insurance policy limits?
With Thimble's Florist Insurance, select a policy limit of $1 million or $2 million. Protect yourself against significant liability with a $1 million limit, or for an affordable rate, extend your coverage to $2 million.
Are workplace injuries of my staff covered?
No. General liability insurance only provides coverage for injuries to third parties, not to your crew. If you have a whole team to keep your shop in full blossom, you may want to consider purchasing a workers' compensation policy.
Does Thimble's Florist Insurance cover damage to my equipment?
Also no. General liability insurance only provides coverage in cases of damage to a client or third party's property. To protect your specialized equipment, consider a commercial property policy. If you drive a vehicle just to transport your arrangements, consider an auto insurance policy.
How do I get Florist Insurance with Thimble?
With Thimble, ensuring your florist business takes less than 60 seconds. Start by clicking "Get a Quote" or download the Thimble app. Then enter a few details about your florist services, your ZIP code, and your desired coverage length. A free quote will be generated, outlining your florist business insurance costs. Finally, click to purchase and receive your COI, then enjoy your place in the sun.
Quick-thinking insurance for fast-moving businesses.
Simple.
Fewer questions. More options. Buy a policy online, in the app, or over the phone in minutes. Get to work before the other guys even call you back.
Scalable.
Any size. Every stage. Get coverage by the job, month, or year. Choose how you pay, then upgrade when business really takes off.
Flexible.
Total Control. Seamless edits. Modify, pause, or cancel instantly, whether work slows down or hiring picks up.