Why do I need Magician Insurance?
From David Blaine to David Copperfield, Penn and Teller to Shawn Farquhar, magicians around the world use their hard-earned bucket of tricks to delight and entertain the masses. Year-round, hundreds of thousands flock to stages to see these sleight-of-hands, reality-bending gurus boast their craft and continuously make us scratch our heads.
If you're skilled enough for this trade, you don't want to see your business disappear all because of the risks that are inherent to you. For instance, say your show involves some sort of light element, and it flashes into a child's eyes. Next thing you know, you have a claim filed against you asking for eye treatments for the same child.
Or, say you've been hired for a private show. You're staged in the living room. Unfortunately, during a balancing act, you make a mistake and drop a heavy bowling pin onto a glass table, breaking it. Now your client wants you to pay for the third-party property damage.
That's why you need Thimble Musician Insurance.
Every Magician needs general liability coverage to protects against bodily harm and property damage of third parties. 
All you want to do is entertain people with your hard-earned craft. Your disappearing act should never involve the livelihood of your business. Protect yourself with Thimble Magician Insurance today.
Quick thinking insurance for small businesses.
Quick thinking insurance for small businesses.
Quick thinking insurance for small businesses.
Quick thinking insurance for small businesses.
Quick thinking insurance for small businesses.
Quick thinking insurance for small businesses.
Quick thinking insurance for small businesses.
Quick thinking insurance for small businesses.
What does Magician Insurance cover?
Thimble's General Liability and Professional Liability Insurance are designed to protect magicians from liability in situations such as these:

Third-party, non-employee bodily injury
As part of your act, you bring people on stage. They consented to it the moment they walked in the doors, and you gained verbal permission to use them in the trick. The trick seemed to be going smoothly, but suddenly, one of the consenting audience members panicked. They rushed off stage, slipping in the process, and threw out their back. Now they now want you to cover the ER visit and rehab costs associated with their injury.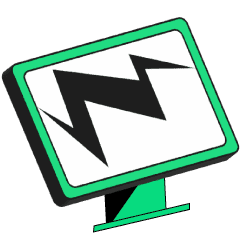 Third-party property damage
You are performing at a party. As you wander among the guests, you offer to do sleight of hand tricks. Not realizing the host was filming over your shoulder during one of your performances, you turn suddenly—as part of the gag—and knock the camera out of their hand. You are expected to split the bill.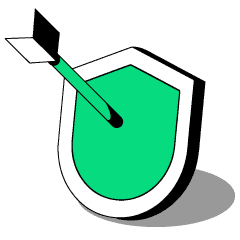 Defense costs
You have a successful stage show that utilizes many lights, sounds, and harmless vapors. Warning signs are posted through the entrance to tell everyone about the potential dangers involved with the lights. And yet, a spectator still has a seizure. Initially, they do not blame you for the resulting hospital stay, but when they see their bill, they change their mind. They name you in a frivolous suit, and now you have to lawyer up.
How much does Magician Insurance cost?
The rate for Thimble's Magician Insurance is based on the specific risk levels as dictated by your business. A casino-stage show in Las Vegas warrants more coverage than the sleight-of-handers in the park, but both should have a liability policy. Thimble's rate depends on your location, size of your crew, and length of coverage. We're able to make Magician Insurance so affordable because you only pay for the coverage you need by the hour, day, or month. Plus, any number of Additional Insureds can be added, and Certificates of Insurance issued, all for free.
Give your magic business the upper hand against third-party claims with Thimble. Get your free Magician Insurance quote today.
Magician Insurance FAQs
How quickly can I get a Certificate of Insurance?
With Thimble, you can get a free quote for your Magician Insurance policy faster than you can say, "Abracadabra." From there, just click 'Purchase,' and the Certificate of Insurance is sent directly to your inbox seconds later.
If you want to get on stage at the Magic Castle, Magicopolis, or the Wonder Emporium, but they require insurance to become an approved performer, Thimble has you covered. With fast, flexible coverage, you can go from uninsured to presenting your COI in moments.
You can download your Certificate of Insurance before your coverage even begins, and the general liability coverage can be scheduled up to six months in advance. Plus, change it up on the fly. If the Wonder Emporium gig falls through, you can cancel your policy, risk-free up to an hour before it starts.
For any changes or edits to your liability policy, no problem. Open the Thimble app and change your Additional Insureds or get another COI for free at the touch of a button.
What are the Magician Insurance policy limits?
Thimble's Magician Insurance has two options for policy limits: $1 million or $2 million. These are dictated by the needs of your magician business as well as the level of risk that your business incurs.
Are workplace injuries of my staff covered?
They are not. General Liability Insurance provides coverage for injuries to third parties, not those under your direct employment. For that, you'd need workers' compensation insurance. That could help cover things like an accidental injury (that saw went just a little too far) sustained by your stagehands or on-stage assistants.
Does Thimble's Magician Insurance cover damage to my equipment?
It does not. Those hats, rabbits, flowers, magnets, and deck of cards are still yours and yours alone. General Liability Insurance only provides coverage in the following two ways: damage to client property or to that of a third party. If you'd like to get your magician's kit and other various paraphernalia insured, consider purchasing a commercial property policy.
How do I get Magician Insurance with Thimble?
The Thimble app lets you insure your magician business in just minutes. All we need are a few details: a little info about your business, your ZIP code, and the desired length of coverage (options are hourly, daily, or monthly policies). Then, an instant quote is generated detailing your Magician Insurance costs. In the event of purchase, you'll receive your Certificate of Insurance immediately in your inbox. Get your Magician Insurance quote now.
Quick-thinking insurance for fast-moving businesses.
Simple.
Fewer questions. More options. Buy a policy online, in the app, or over the phone in minutes. Get to work before the other guys even call you back.
Scalable.
Any size. Every stage. Get coverage by the job, month, or year. Choose how you pay, then upgrade when business really takes off.
Flexible.
Total Control. Seamless edits. Modify, pause, or cancel instantly, whether work slows down or hiring picks up.