Why do I need catering insurance?
Whether you run a full-time catering company, offer catering services out of your restaurant, or are just getting started as an independent caterer, you need catering business insurance.
Caterers work with a wide range of clients, from wedding planners and event managers to corporate clients and conference directors — and any of them can become litigious. The overall success of an event hinges on catering, and your client will be expecting you to deliver. The food needs to taste great, arrive on time, and without any injuries or property damage.
It's a tall order. An accident in the kitchen may turn into a delicious recipe, but an accident while you're catering can lead to big legal problems and financial strain. Without catering business insurance, you can be held personally liable for those costs, and they can easily endanger the future of your catering business.
A reliable catering liability insurance policy allows you to keep growing your catering business, accidents and all. Catering insurance protects you from accidents, and their associated legal and medical expenses, which you can incur whether or not you're found at fault.
That's right. Clients can bring a lawsuit against you whether or not you did something wrong. Fortunately, a good catering insurance policy can also protect you whether or not you did something wrong.
A good catering business insurance policy is one that includes general liability insurance and professional liability coverage. General liability coverage protects catering companies from bearing the costs related to third-party bodily injury and property damage caused by their work. Professional liability coverage protects you from claims of professional negligence or errors, such as failing to properly train your staff on how to safely serve guests.
Quick thinking insurance for small businesses.
Quick thinking insurance for small businesses.
Quick thinking insurance for small businesses.
Quick thinking insurance for small businesses.
Quick thinking insurance for small businesses.
Quick thinking insurance for small businesses.
Quick thinking insurance for small businesses.
Quick thinking insurance for small businesses.
What does Catering Business Insurance cover?
There are many risks unique to catering companies, from spilled beverages to slips and falls. Catering liability insurance protects your business when these accidents end up causing bodily injury or property damage.

Third-party, non-employee bodily injury
While refilling guests' glasses at an event, your caterer spills a pitcher of water, just as another guest is walking by. They slip and break their hip.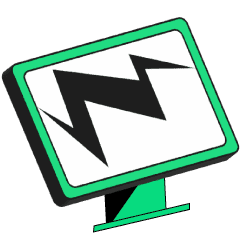 Third-party property damage
One of your caterers hits the wall of the venue as they are backing up the catering van to park it. Now the venue owner is suing you to recoup the costs of fixing the building.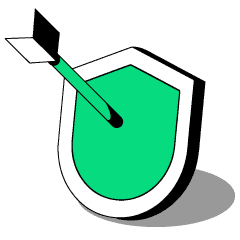 Defense costs
A venue notices a spill after the event that results in a huge electric bill. They claim it was your fault, even though you know the spill was created by another vendor. A General Liability policy helps cover the costs of defending yourself against this claim.
Errors & omissions
Professional liability is included in Thimble's liability policies for catering companies. With these kinds of claims, your client may sue you for negligence or other errors related to your services. Perhaps your team's negligence left damage to your client's kitchen, and they are unable to use it for the following weekend's event, losing thousands of dollars.
How much does Catering Insurance cost?
The cost of your Catering Insurance Policy depends on a few factors. Things like your zip code, your coverage limit, the size of your team, and the length of your coverage all play a factor in determining the risk that comes with insuring your business.
With Thimble, you don't have to commit to long, expensive policies, though. You can access flexible Catering Insurance through the Thimble app and customize your coverage down to the month, day, or hour. Plus, if you need to add Additional Insureds, you can tack them on to your coverage with Thimble at no extra cost.
To get an accurate idea of how much Catering Insurance would cost you and your business, get a quote from Thimble.
Catering Insurance FAQs
How quickly can I get a Certificate of Insurance?
Immediately. Signing up for an insurance policy with Thimble takes only minutes. Once you've purchased your policy, your Certificate of Insurance will be sent directly to your email inbox. From there, you can share a copy with potential clients and venue managers.
Many catering clients will want to see your Certificate of Insurance before they officially book you for their event. That's the best part about on-demand insurance from Thimble: you can purchase your coverage ahead of time, up to six months in advance, and receive your Certificate of Insurance instantly.
If your client ends up cancelling, or choosing another vendor, you can cancel your coverage. You can always cancel your policy with us for a full refund, provided you do so at least one hour before it begins.
Can I get Catering Event Insurance for one day?
Absolutely. With Thimble, our plans are flexible and affordable, designed for growing catering businesses like yours. You can purchase coverage in hourly, daily, and monthly amounts. Secure coverage for the whole day, or just for the few hours when the event is taking place.
How does Single Event Catering Insurance work?
When your catering business is just getting off the ground, you'll have days when you aren't catering any events. It may not make financial sense to have a year-round insurance policy, when you can get the coverage you need, just when you need it.
Thimble's flexible one-day event catering insurance policies cover all the same things as our hourly or monthly plans. The only thing that changes is the term of the policy. When you purchase a day of coverage, you enjoy the standard protection offered by our general liability policies for caterers.
Quick-thinking insurance for fast-moving businesses.
Simple.
Fewer questions. More options. Buy a policy online, in the app, or over the phone in minutes. Get to work before the other guys even call you back.
Scalable.
Any size. Every stage. Get coverage by the job, month, or year. Choose how you pay, then upgrade when business really takes off.
Flexible.
Total Control. Seamless edits. Modify, pause, or cancel instantly, whether work slows down or hiring picks up.