Why do I need balloon twister insurance?
As a balloon twister, a balloon artist, or a balloonist extraordinaire, you capture minds and imaginations using the very essence of life: the breath. You exhale balloon sculptures into existence and twist them into unthinkable shapes. A dog. A bicycle. A jetpack. A pair of monkeys fighting over a banana! We think it—you fabricate it out of thin air… literally.
If insurance were made out of balloons, then we'd be the best of the best. But it's not; insurance is just insurance. That's okay—we enjoy living vicariously through talented individuals like yourself and working together to protect your craft from all the inherent risks at play.
You're probably well aware of all the dangers one seemingly innocuous gig poses to a balloon twister. At a children's birthday party, one deflated balloon falling loose from your pocket poses a choking hazard that can send parents into shock and have a kid bounding toward the emergency room in an ambulance. Not only would this cost you your reputation as an artist, but it would be financially taxing to pay for the associated medical expenses and any legal fees that ensue.
Additionally, your job takes you from one venue to the next. Suppose you're hired to perform at a particularly wealthy client's home for a kid's birthday. When their dog suddenly leaps out and bites one of your balloon sculptures, popping it to bits, you find yourself startled and falling onto a prized urn. A large commotion later and the client is showing you the cost of the property damage that you're expected to pay.
Balloon artists provide entertainment, joy, and spark to a party. As such, their contracts are often based around the quality of performance. If some of the younger attendees didn't find you amusing, you may find the client is hesitant to fulfill their end of the bargain. They could claim that your performance was not what they had expected and that you breached the contract.
It's unfortunate to consider these options, especially in a creative business where providing joy is one of the sole duties. It's true, though; things can and do go wrong. For the accidents, the mishaps, and the unforeseen circumstances, there's Thimble.
With General Liability Insurance through Thimble, you can protect yourself against the inherent risks of your industry—against third-party claims, bodily injury, and property damage.
Check out Balloon Twister Insurance from Thimble to take the nervous breath out of your lungs, and put the confident air back into you and your business' metaphorical sails.
Quick thinking insurance for small businesses.
Quick thinking insurance for small businesses.
Quick thinking insurance for small businesses.
Quick thinking insurance for small businesses.
Quick thinking insurance for small businesses.
Quick thinking insurance for small businesses.
Quick thinking insurance for small businesses.
Quick thinking insurance for small businesses.
What does Balloon Twister Insurance cover?
Thimble's Balloon Twister Insurance includes both general liability and professional liability insurance, which can cover you in situations like the following:

Third-party, non-employee bodily injury
As a fun gag, you enjoy filling up giant balloon creations and then releasing them untied into the air. It always creates some laughter from the audience, so it's a regular part of your balloon artistry routine. This time, however, the flailing balloon happened to bolt straight for a young girl's eye who was sitting front-row. She now has to see an optometrist. Her parents expect you to foot the bill.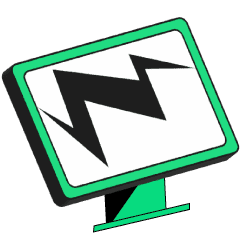 Third Party Property Damage
You're performing your pièce de résistance—the finale of your show at one of your biggest holiday parties. It involves 42 balloons in total, some of which have to be tied in before they're inflated to create the right lift and angle of the piece. It also requires total and complete concentration. A particularly disobedient child finds this boring and decides to throw a rock at your masterpiece midway through. The loud burst startles you backward into a tall light fixture, which subsequently crashes over onto an inflatable bounce house that pops. All that third-party property damage—all with your name on it.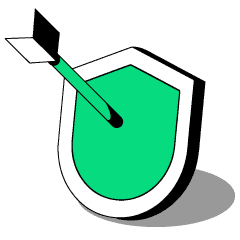 Defense Costs
At an unruly birthday party, you are trying to maintain order and quiet some kids down with your balloon decor. This isn't working, and you are instead being used as a ladder by the children. When you (gently) shake free of one, a parent sees this and accuses you of "forcefully pushing the child off." Though you know perfectly well you didn't, this parent seems hell-bent on ruining your career. Not willing to ease up, you're forced to hire a lawyer.
What does a BOP for Balloon Twisters cover?
Business Owners Policy (BOP): Twists general liability insurance and commercial property insurance into one convenient policy. With Balloon Artist Insurance, you get the following coverage:
General Liability Insurance
General liability insurance or "CGL" provides coverage against third-party claims for property damage, bodily injury, and personal and advertising injury. That means the everyday accidents that can happen on the job: slip and falls, flying tools, or spilling coffee on a customer's laptop—you get the idea. CGL is one of the most basic types of insurance for small businesses.
Commercial Property Insurance
Commercial property insurance covers costs as a result of direct physical loss or damage to a building or its contents in situations like a fire or windstorm. Even your accounts receivable can be protected by commercial property coverage.
Business Interruption Insurance
Business interruption insurance covers loss of business income due to interruption of operations as a result of direct physical loss or damage; available as an additional coverage to BOP.
How much does Balloon Twister Insurance cost?
The rate for Thimble's Balloon Twister Insurance policy is based on the risks posed by your business. This is calculated by using variables like your location, company size, and the coverage limits you select. We make insurance extremely affordable by integrating a pay-when-you're-working structure, meaning you only pay for the time that you're on the job, by the hour, day, or month.
Additionally, you can add as many Additional Insureds as you like, free of charge. Need more than one Certificate of Insurance? No problem. Those come free of charge as well.
Guard your balloon twister practice with affordable, flexible, and lightning fast coverage from Thimble. Get your free Balloon Twister Insurance quote now.
Balloon Twister Insurance FAQs
How quickly can I get a Certificate of Insurance?
Instantly. You can generate a free quote, purchase your policy, and have a Certificate of Insurance (COI) on hand within 60 seconds.
Is there a birthday coming up? Did you get a last-minute call as a replacement for a festival? Your client, in either case, is likely going to want to know you're insured.
By using Thimble, you can download your COI up to six months in advance of the coverage date. And, if a gig cancels, you can cancel too, penalty-free, up to an hour before the coverage is set to start.
Should you need to make any adjustments to your policy, that's not a problem. You can do so directly from the Thimble mobile app.
What are the Balloon Twister Insurance policy limits?
With Thimble's Balloon Twister Insurance, you can choose either a $1 million or $2 million policy. The choice hinges upon the amount you want to insure against.
Does Thimble's Balloon Twister Insurance cover damage to my equipment?
No. General liability insurance will only cover damage done to a client's or third-party's property. Otherwise, if you want to protect your own equipment or if you have a work-related car, you'll want to look into a commercial property or auto insurance policy.
How do I get Balloon Twister Insurance with Thimble?
With the Thimble app, insuring your balloon twister business takes less than 60 seconds. Give us some information about your services, your location, and if you want to choose an hourly, daily, or monthly policy, and we'll generate a quote! Should you click purchase, then you can receive your Certificate of Insurance immediately.
Get your free Balloon Twister Insurance quote now.
Quick-thinking insurance for fast-moving businesses.
Simple.
Fewer questions. More options. Buy a policy online, in the app, or over the phone in minutes. Get to work before the other guys even call you back.
Scalable.
Any size. Every stage. Get coverage by the job, month, or year. Choose how you pay, then upgrade when business really takes off.
Flexible.
Total Control. Seamless edits. Modify, pause, or cancel instantly, whether work slows down or hiring picks up.