Why do I need Personal Chef Insurance?
If you have a personal chef business, you have the privilege of cooking up beautiful, creative meals for your clients. You're not limited by a rigid menu and forced to serve hundreds of guests; instead, you get to bring your zest for the culinary arts to a select group of people. It's the kind of job many chefs fantasize about, but this dream job isn't devoid of challenges and potential pitfalls.
Let's face it: being a personal chef is tough. There's a lot of pressure involved with creating delicious meals from scratch. It's not just about ensuring that the food is pleasing to the palate, there are dozens of factors you might have to worry about, such as time constraints or your client's dietary restrictions, nutritional goals, and allergies. Simply put, there's a lot of room for error when owning a personal chef service or catering company.
Enter Thimble's Personal Chef Insurance.
It's impossible to be confident in your cooking if you're constantly worried about all the possible liabilities that come with the job. Whether it be food poisoning or kitchen fires, there are simply too many factors to consider or account for. And, if you don't have professional liability insurance and general liability insurance for your personal chef business, you won't have any protection when faced with upset clients, their medical bills, or property damages.
In such a litigious climate, you need to take all the proper precautions before you ever step foot in a kitchen. With Thimble in your corner, you don't have to concern yourself about all the legal "what-ifs." Instead, you can focus on perfecting your craft. So, protect your livelihood by signing up for your insurance policy today.
Quick thinking insurance for small businesses.
Quick thinking insurance for small businesses.
Quick thinking insurance for small businesses.
Quick thinking insurance for small businesses.
Quick thinking insurance for small businesses.
Quick thinking insurance for small businesses.
Quick thinking insurance for small businesses.
Quick thinking insurance for small businesses.
What does Insurance for Personal Chef cover?
Professional liability and general liability Insurance with Thimble was created with personal chefs in mind. It protects you from situations like the following:

Third-party, non-employee bodily injury
As you're preparing dinner, one of your client's children comes barrelling through the kitchen. While you're off overseeing the stew, the kid runs into a table that you left your knife upon. The blade falls and cuts her foot. It's not a bad cut, but the overprotective parents take her to the ER. After all is said and done, they expect you to cover the medical costs.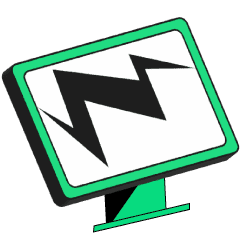 Third-party property damage
While you're frying chicken and juggling several other tasks, a fire starts. You manage to extinguish it, but not before the custom-made cabinets have been badly burnt. The client requests that you pay for repairs.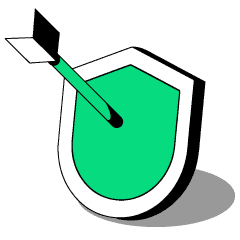 Defense costs
You've been hired by a boxer to help him eat nutritiously and gain weight at once. Despite your best efforts, he doesn't add enough pounds to make the desired weight class. The fight's off and he's not going to get a paycheck. He decides to take you to court, claiming you failed to uphold your end of the bargain. To defend yourself, you'll need to hire a legal team.
Errors & omissions
You're hired to consult a model who's made the Sports Illustrated Swimsuit Edition. She needs help with her meal prep to help look her best. You give her a detailed plan to help her achieve her goals, but by the time the shoot rolls around, she's not where the production director wanted her to be. As a result, she's cut from the lineup and misses out on this career-making opportunity. In response, she sues you, stating that you gave her bad professional advice.
How much is Insurance for a Personal Chef?
Thimble's rates for personal chef insurance are tied to the level of risk involved with your business. This is calculated by considering factors such as your crew size, location, coverage duration, and policy limit. Thimble insurance is affordable for any private chef service, because you only pay for insurance that you need. It saves you money because it works when you do.
For your convenience, we offer plans that go by the hour, day or month. Want to add Additional Insureds? That's free. Need another Certificate of Insurance? Also free. And there's no limit to how many you print or download. From our app. Again, free. Get the idea?
Protect your career as a private chef with affordable, on-demand and flexible insurance coverage. Sign up today and receive a quote for free!
Personal Chef Insurance FAQs
How quickly can I get a Certificate of Insurance?
With Thimble, receiving your quote, policy, and Certificate of Insurance can be done instantly. On average, it takes less than 60 seconds to complete the process. And once you've finished, your COI will be sent to your inbox.
Have you been asked to come on set to help an actor plan his diet regimen for an upcoming film? If so, the production company will likely request that you have proof of insurance on hand.
With Thimble's app, you can get as many as you'd like for free in less than a minute.
Want to change or modify your policy? That's simple. Just visit our website or app and tell us what you want done.
The catering company I sometimes work for already carries business insurance. Do I need my own insurance?
When you're not working alone, you may act as a subcontractor for a catering company or fill in at a restaurant. Although these companies may have business insurance, there's no way to know whether or not you're protected by the policy. Typically, such policies concern the business, not the employees.
Even if the company you work part-time for has insurance, it's wise to have your own policy being that there could be gaps that leave you exposed to liability. For example, if you accidentally stain a client's expensive carpet during a catering gig, you may be blamed and asked to pay for property damages.
No matter what you do, you shouldn't enter someone else's kitchen or home without a professional liability and general liability insurance policy in place. It's the safeguard for your business, ensuring that you're never ruined due to liability.
What are the Personal Chef Insurance policy limits?
Thimble allows you to choose between a limit of $1,000,000 or $2,000,000. The amount of coverage depends on your specific needs, but you'll find that the price difference is negligible when you've got double the coverage.
Are workplace injuries of my staff covered?
Does Thimble's Personal Chef Insurance cover damage to my equipment?
No. It only covers third-party property damages. If you're concerned about your cooking equipment, it would be wise to purchase a separate policy for commercial property insurance.
How do I get Personal Chef Insurance with Thimble?
In less than a minute, you can have a Personal Chef Insurance policy. Just download the Thimble app or visit our website. From there, provide us with your information, select your policy and desired length, and get your quote. Then you'll click purchase and a COI will ship immediately to your inbox.
Get your Insurance for Personal Chef quote now.
Quick-thinking insurance for fast-moving businesses.
Simple.
Fewer questions. More options. Buy a policy online, in the app, or over the phone in minutes. Get to work before the other guys even call you back.
Scalable.
Any size. Every stage. Get coverage by the job, month, or year. Choose how you pay, then upgrade when business really takes off.
Flexible.
Total Control. Seamless edits. Modify, pause, or cancel instantly, whether work slows down or hiring picks up.