Why do I need face painters insurance?
If you own a face painting business or act as a subcontractor, you've got the enviable job of spreading joy and laughter to your clients as you transform their faces with your art. And it's not just limited to children; there are adults who contract your services as well.
As a professional, you come armed and ready with a kit of paints, brushes, stencils, and other tools of the trade. You've got everything you need to bring your art to life. But are you similarly prepared for any mishaps?
If not, you should be.
Imagine this scenario. You've been hired to paint faces for a traveling Broadway production. You're currently working your magic on the star of the show, when suddenly, she sneezes, causing your paintbrush to jab her in the eye. Suddenly, she's screaming about needing to go to the hospital and the cast is saying you're the reason why they'll have to cancel the show. Now, both the actress and the production want to sue you for damages. Needless to say, you're in a whole heap of trouble.
Even though this type of accident might seem unlikely, if bad luck strikes and you're not protected from liabilities, you could be court-ordered to pay for damages. And even if you're found not guilty, you may have to spend money on legal fees in order to reach that verdict. Thimble's Face Painters Professional Liability and General Liability Insurance coverage could help protect you.
Our Face Painters Insurance policy lets you go about your business with the peace of mind that you're protected. It allows you to focus on your art while mitigating any risks in the process.
Quick thinking insurance for small businesses.
Quick thinking insurance for small businesses.
Quick thinking insurance for small businesses.
Quick thinking insurance for small businesses.
Quick thinking insurance for small businesses.
Quick thinking insurance for small businesses.
Quick thinking insurance for small businesses.
Quick thinking insurance for small businesses.
What is covered under the Face Painters Insurance policy?
Face Painters Insurance with Thimble—both general liability insurance and professional liability insurance—helps protect you from possible hazards, both planned and unplanned, such as:

Third-party, non-employee bodily injury
While you're busy painting a kid, another one waiting in line gets into your paints and decides they look positively edible (they are not). The child falls ill and has to go to the hospital. His parents sue you, claiming that it's your fault that you left toxic paints within reach of a young child.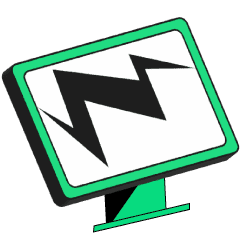 Third-party property damage
You're hired to paint faces at a child's birthday party. While you're busy, some of the children steal your paints and decide to do some interior designing. Suddenly, there is "art" all over the walls. The client expects you to pay for the damages to their home.
Errors & omissions
A client is unhappy with the job you did. The paintings weren't, in their words, "as good as advertised." So, they want to sue you for false advertising.
How much does Face Painters Insurance cost?
Face Painters Insurance with Thimble is affordable. We operate on the belief that you should only pay for insurance when you need it, which is why we offer hourly, daily, and monthly policies, so that you're covered when you're working and saving money when you're not.
The policy rate for Thimble's Face Painters Insurance is tied to your individual risk level. The factors that are considered include your area of operation, the size of your team (if you have one), the duration of the policy, and the coverage limits. Unlike other insurance companies that are constantly jacking up the price or adding hidden fees, we seek to make our pricing transparent from the beginning. On top of that, Additional Insureds are free!
Would you ride a motorcycle without a helmet? Of course not. Then why would you ever expose yourself to professional liability without having an insurance policy? Sign up now and get a quote immediately.
Face Painters Insurance FAQs
How quickly can I get a Certificate of Insurance (COI)?
Obtaining your Certificate of Insurance (COI) through Thimble is easy. We built our system for people who not only need insurance at a moment's notice but also need proof on hand.
Did a face painting friend get sick and now they need you to fill in at a birthday party? If so, you should think twice before starting the job without protection. That's where Thimble comes in. We offer fast, flexible and affordable insurance coverage that you can have instantly.
If you need a COI, you can download it online or through our app. There's no limit to how many you request and they're all free! So, sign up, get your insurance quote, purchase your policy, and receive your COI in a minute flat.
Should the job get canceled, you can remove your insurance plan risk-free up to an hour before it's set to begin! We also provide extra convenience in that you can download the COI online or from our mobile app for free. So, sign up today and have your COI on hand in less than 60 seconds.
The face painting company I work for already carries Business Insurance. Do I need my own Face Painters Insurance Policy?
Yes. The truth of the matter is that most companies don't take out policies that protect individual workers. Their policies protect the company itself. Although there may be some areas where you're covered, there will likely be others where you're not.
Just think about a theme park where there are dozens of kids who want their faces painted every hour. Each one represents a potential liability case if the child is somehow injured. Just one mistake could spell financial disaster and the end of your career.
Simply put, it's not worth operating without insurance. With Thimble's affordable policies, the risk is never worth it.
What are the Face Painters Insurance Policy Limits?
With Thimble's Face Painters Insurance, you can choose a policy with a $1 million limit or one with $2 million. The difference in cost to you between the two is fairly low and with a $2 million limit you get double the coverage.
Are workplace injuries of my staff covered?
They are not. If you want to protect your staff, you'll need workers' compensation coverage. In many states, if you have employees, it is illegal to operate without workers' comp.
Does Thimble's Face Painters Insurance cover damage to my equipment?
No. If you want to protect your equipment (which is wise), you'll need to purchase a commercial property or auto insurance policy.
How do I get Face Painters Insurance with Thimble?
We made our application process fast and pain-free. Obtaining Thimble's Face Painters Insurance is as easy as 1,2,3. Just sign up, pick a plan and policy period, click purchase, and you're set. From there, all you have to do is pull up the digital version of your Certificate of Insurance from the Thimble app.
Get your free Face Painters Insurance quote today!
Quick-thinking insurance for fast-moving businesses.
Simple.
Fewer questions. More options. Buy a policy online, in the app, or over the phone in minutes. Get to work before the other guys even call you back.
Scalable.
Any size. Every stage. Get coverage by the job, month, or year. Choose how you pay, then upgrade when business really takes off.
Flexible.
Total Control. Seamless edits. Modify, pause, or cancel instantly, whether work slows down or hiring picks up.