Programmer Insurance
Get an insurance policy by the hour, day, or month in 60 seconds.
4.7/5 stars from 638 reviews on Trustpilot
Best insurance for the Smallest Businesses
Coverage

General Liability

Equipment Coverage

$1,000,000 Limit
| | |
| --- | --- |
| Crew | |
| | |
| --- | --- |
| Pause Policy | |
4.7/5 stars from 638 reviews on Trustpilot
Best insurance for the Smallest Businesses
Why do I need Programmer Insurance?
As a programmer, you write the code that powers game-changing apps and software. There's nothing more satisfying than knowing you've made your client's vision a reality, putting their technology into the hands of users across the world.
You need a clear mind to write your best code. However, whether you're on your computer or out meeting clients, there's always the chance of a mishap that could take a heavy toll on your attention and wallet.
To ensure you're protected from risk, there's Thimble's Programmer Insurance.
As you rush between investor meetings, you often find yourself frazzled. Should you collide with an office admin, causing them bodily injury, you could find yourself liable. Beyond the risk of bodily injury, you could damage someone's property. You run sprints in the office, caffeinated drinks and high-protein snacks abound, and yet vendors and visitors still show up amongst the chaos. Should you spill your latte on one of their bags, you could find yourself liable for property damage.
Beyond the physical risks, faulty code could make a client litigious. You pride yourself on your elegant programming, but should you struggle to find the right solution to a problem and delay a product launch, your client could sue you for professional negligence due to their financial loss from the delays.
This is why programmers need general liability insurance and professional liability insurance. General liability insurance can protect programmers from third-party claims of bodily injury and property damage that may arise out of their work. Professional liability insurance can provide coverage against claims of negligence, errors, or mistakes related to your professional services.
You're a coder. Your brain is an engine. You know the importance of detail. If you apply the same meticulousness to your business, you can work with the peace of mind knowing that, should something go wrong, you have safeguards in place.
What does Programmer Insurance cover?
The general liability and professional liability insurance arranged by Thimble is designed to protect programmers from liability in situations like the following:
Third-party, non-employee bodily injury: As you near deadlines, you practically live in your workspace. Your possessions come with you, too. Should a visitor injure themselves while navigating the cramped space, you could find yourself liable for their bodily injury.
Third-party property damage: You frequently travel to your client's offices. Should you accidentally damage their property during the course of a meeting, you could find yourself liable.
Defense costs: When you work with a client, you strive to poise their product for success. However, should one belly-flop upon launch, they could blame your code and sue you for their financial loss. Without Programmer Insurance, you'd be responsible for your own legal fees if the case goes to court, even if you're eventually cleared of wrongdoing.
Errors & omissions: Your clients regularly ask for features that may slow down their software. You usually try to be honest about what's just not possible. However, should you complete a build to a client's questionable specs (in an attempt to avoid the conflict that comes with convincing them to pivot), they could claim you're responsible for their financial loss when the product requires more development. You could then be held liable for professional negligence.
How much does programmer insurance cost?
Your business' policy rate with Thimble is based on your specific level of risk. This is determined by your location, crew size, and the coverage limits you select. Programmer Insurance is incredibly affordable because you pay for only the length of coverage you need (choose from hourly, daily, or monthly policies). Download the Thimble app and make changes as your business grows, without paying an additional fee. You can add Additional Insureds and get as many Certificates of Insurance as you need—anywhere, anytime (for free).
Protect your programming business with flexible, on-demand, and affordable coverage from Thimble. Get your free Programmer Insurance quote now.
How quickly can I get a Certificate of Insurance?
As soon as you need it. When you download the Thimble app or click "select a quote," you can get a quote and purchase a policy in less than 60 seconds. Your Certificate of Insurance (COI) will show up in your email inbox and on the Thimble app instantly.
Are you attending a conference or renting a new office space? Is a new client bringing you into their office for a shotgun build? Most property managers and conference organizers will want to see a Certificate of Insurance. You can take out a policy with Thimble for a specific date up to six months in advance and show your COI within seconds. If you decide to stay put, cancel your policy penalty-free up to 1 hour before your coverage is set to begin.
With fast, flexible coverage from Thimble, make changes on-demand as your business grows. In the Thimble app, you can add and modify your Additional Insureds as often as you need and all for free.
The programming company I work for already carries business insurance. Do I need my own programmer insurance policy?
Yes. As a small business owner, you need your own insurance. Your company's business insurance only applies when you're working for them. Even when you're on their clock, you may not know how their coverage applies to your work. Should they be sued, you could end up as a named party in a bodily injury lawsuit, and then you'd be responsible for your own legal costs.
As a programmer, you appreciate straightforward solutions. As a small business owner, you need to focus on your business while protecting yourself from risk. You worry about the code; we'll worry about your liability. Thimble's general liability and professional liability insurance allow you to keep your eye on digital architecture while protecting yourself from risk.
What are the Programmer Insurance policy limits?
With Thimble, you can select a policy limit of $1 million or $2 million. $1 million provides protection from significant risks. Should you need more coverage, you can further safeguard your business with a $2 million policy limit.
Are workplace injuries of my staff covered?
No. General liability insurance only provides coverage for injury incurred by third parties. If you hire a crew to build out your code, you may want to purchase workers' compensation insurance to cover employee injury.
Does Thimble's Programmer Insurance cover damage to my equipment?
Also no. General liability insurance only provides coverage in the case of damage to your client's or a third party's property. You can protect your computers, monitors, and other business assets with a commercial property policy. If you drive a vehicle just for work, you might want to consider a commercial auto insurance policy.
How do I get Programmer Insurance with Thimble?
Download the Thimble app or click "Get a quote" and get insured in just 60 seconds. Enter your ZIP code, a few details about your business, and your desired coverage length (choose from hourly, daily, or monthly policies), and you'll receive a quote instantly. When you purchase your Programmer Insurance, you'll receive your Certificate of Insurance right away.
Still have questions?
Quick-thinking insurance for fast-moving businesses.
Simple.
Less questions. More options. Buy a policy online, in the app, or over the phone in minutes. Get to work before the other guys even call you back.
Scalable.
Any size. Every stage. Get coverage by the job, month, or year. Choose how you pay, then upgrade when business really takes off.
Flexible.
No hidden fees. No hard feelings. Modify, pause, or cancel instantly, whether work slows down or hiring picks up.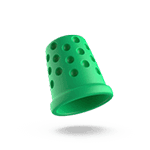 Get covered in minutes.
(Then get to work!)