Why do I need Writer & Author Insurance?
As a writer, you pride yourself on writing text that is compelling, well-constructed, and meets the needs and standards of even the pickiest clients. As a creative individual, you understand that the art of writing is a subjective one, so it's not too surprising when a client points out flaws in your work.
While most writing errors are mitigated by changing diction and reformatting text, this is not always the case. Say you are hired as a freelancer and are asked to write an in-depth article about an organization's CEO. While you think the piece both meets the client's needs and shines a favorable light on their leadership, they vehemently disagree. Not only do they blame you for negligence, claiming that you willfully misunderstood their specifications, but you just held up the launch of their brand new website.
If you're not insured, a mistake like this could not only tarnish your reputation as a writer, but it could also spell legal and financial stress that eats up your most productive time.
At Thimble, we flip the script.
We make sure to protect you under the flexible insurance that you need in your industry, so that you can go back to doing what you do best: writing, creating, and building your business.
So, whether you're dealing with important documents or work with clients regularly, we can help cover you. Under general liability insurance for writers, we can cover third-party bodily injury or property damage claims, ensuring that a glitch in your computer doesn't lead to a mistake that costs you your profession.
We also know that in the writing profession, mistakes happen. That's why we also offer professional liability insurance to protect you from claims of negligence, malpractice, or error.
Feel confident every workday knowing that Thimble's got you covered. Get your free quote for quality, affordable insurance for writers today.
Quick thinking insurance for small businesses.
Quick thinking insurance for small businesses.
Quick thinking insurance for small businesses.
Quick thinking insurance for small businesses.
Quick thinking insurance for small businesses.
Quick thinking insurance for small businesses.
Quick thinking insurance for small businesses.
Quick thinking insurance for small businesses.
What does Writer Insurance cover?
Thimble has you covered during any hour of the workday. With Thimble you can stay calm, knowing you're protected from the following types of situations:

Third-party, non-employee bodily injury
You're meeting with a potential client to go over a writing project when the unthinkable happens: excited about the topic, you knock over a hot cup of coffee and burn your client's hand. Now they have a third-degree burn and expect you to cover any medical bills.
Third-party property damage
You've been hired as a day-player for an agency, building out a commercial treatment. While you're there, they give you a secondary monitor to use. When reaching for your coffee, you accidentally knock it off the desk, shattering the screen. Your client wants you to pay for the damage.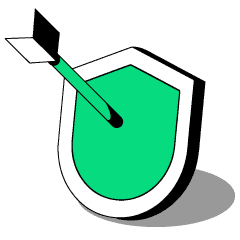 Defense costs
After turning in a completed project, your client informs you that you didn't follow the prompt correctly, and, in turn, not only do you have to start from scratch, but you've also delayed the completion of your client's project by a month. They decide to sue, and now you're forced to hire a lawyer.
Errors & omissions
A client reviews copy you've written for their marketing firm, and informs you that your tone and grammatical style are nowhere near what they anticipated. They believe that the writing examples they sent should have been enough to adequately inform the desired writing style, but you disagree. As a result, the marketing firm misses a deadline and can't bill for a project. They then sue you for negligence.
How much does Writer Insurance cost?
At Thimble, our Writer Insurance is flexible, fast and affordable. We believe that you should only pay for the length of coverage that you need, breaking down insurance coverage by the month, the day, and even the hour. As an added bonus, we'll cover any Additional Insureds and provide multiple copies of your Certificate of Insurance, both free of charge.
Simply provide the dates you need insurance, your ZIP code, the size of your crew and your desired coverage limit to receive your quote today.
Thimble's Writer Insurance makes it easy to find a policy that meets your professional needs in the writing industry. Protect yourself and your writing business today.
Writer & Author Insurance FAQs
How quickly can I get a Certificate of Insurance?
Instantly. Once you've purchased the policy that meets your needs, feel free to download and send as many Certificates of Insurance (COI) as you need, also free of charge.
Are you suddenly working more hours with a client than you expected? Thimble makes it easy to make on-the-go policy changes, even allowing you to cancel coverage up to an hour before it begins. Get insured in a matter of seconds by simply pulling out your app and updating your insurance coverage. You'll get a copy of your COI sent to your inbox in less than a minute.
Need to access a past, present or future COI? Thimble saves your COI and makes it available to view at any time of the day. Look at your COI either online or through our Thimble mobile app.
I also have a freelance professional liability insurance policy, do I need a separate writer insurance policy?
No, if you have freelancer insurance you don't also need a writer's insurance policy. We know you wear multiple hats for your clients switching from Creative Director to Technical Copywriter in minutes. You need a business insurance that's as flexible as your clients need you to be.
What are the Writer Insurance policy limits?
Thimble's Writer Insurance lets you choose between either a $1 million or $2 million policy limit. Think your business's needs and level of risk warrants a $2 million policy limit? You'll be pleased to find out that the price difference isn't much higher for double the coverage.
Are workplace injuries of my staff covered?
No. While General Liability covers most injuries occurring to third parties, it won't protect any additional staff. If you happen to need to hire additional writers under you for a large project, you may want to look into purchasing a worker's compensation policy.
Does Thimble's Writer Insurance cover damage to my equipment?
No. Our General Liability only protects you from damage related to a third party's property. Have a beautiful laptop or vintage typewriter that you want to protect from an unwanted coffee spill? We recommend investing in a commercial property policy.
How do I get Writer Insurance with Thimble?
By the time you finish reading this paragraph, you could already have quality insurance at the edge of your fingertips. Either go online or download our app and have your zip code, desired coverage length and details regarding your writing business handy. In a matter of seconds, we will send you a free quote and, once purchased, your Writer Insurance is ready to be used instantly. Need a Certificate of Insurance? Your COI will be sent immediately to your inbox. It's just that fast.
Quick-thinking insurance for fast-moving businesses.
Simple.
Fewer questions. More options. Buy a policy online, in the app, or over the phone in minutes. Get to work before the other guys even call you back.
Scalable.
Any size. Every stage. Get coverage by the job, month, or year. Choose how you pay, then upgrade when business really takes off.
Flexible.
Total Control. Seamless edits. Modify, pause, or cancel instantly, whether work slows down or hiring picks up.