Why do I need IT Consultant Insurance?
As an IT consultant, you work with various businesses in order to help them achieve their business goals. Your advice and actions instill them with the confidence they need to overcome every obstacle they might encounter on the path towards success. You know what everyone else is just afraid to admit: IT's the coolest.
In order to thrive as a professional consultant, you need to have that same confidence in everything you do. Often, a company's fate might rest in your hands. They depend upon you to boldly take charge of their cloud, network, security, compliance and privacy actions. And under the umbrella of IT strategies, there are countless opportunities for things to go wrong.
If you're brought in as a professional consultant, a bad piece of advice could result in a data breach and the loss of millions of dollars worth of private data. If you don't have professional liability insurance and general liability insurance coverage, you could be sued for damages and forced to hire a legal team in your defense.
You never know what life might throw your way. That's why you need to be prepared with Thimble insurance company. Our IT Consultant Insurance lets you go about your job with the confidence you need to succeed.
Don't risk it. Protect yourself and your business. Get signed up today with our professional services!
Quick thinking insurance for small businesses.
Quick thinking insurance for small businesses.
Quick thinking insurance for small businesses.
Quick thinking insurance for small businesses.
Quick thinking insurance for small businesses.
Quick thinking insurance for small businesses.
Quick thinking insurance for small businesses.
Quick thinking insurance for small businesses.
What does IT Consultant Insurance cover?
Thimble IT Consultant Professional and General Liability Insurance could safeguard you from a variety of tricky situations, including:

Third-party, non-employee bodily injury
You leave your tools in the hallway behind you as you're working on the office server. A busy secretary isn't paying attention to where she's walking and trips over your items, breaking her wrist. She rushes to Urgent Care where she sees a doctor, has an x-ray, and is given a cast. Now, she wants you to pay for the treatment and rehabilitation from this bodily injury.
Third-party property damage
A client asked you to revamp his home office. Part of this involves tearing out the old server. As you carry it out in parts, a piece of metal catches on the couple's expensive silk drapes, tearing them completely. Now, the client's wife wants you to pay to replace them.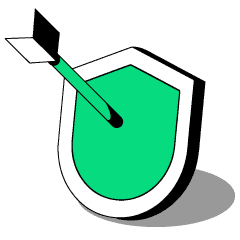 Defense costs
You're moving through a client's house with your hands full of items. As you walk through the dining room, you fail to see their young boy in your path. You bump into one another and the child is sent sprawling. As he falls, he grabs the tablecloth upon which rests beneath $20,000 worth of antique china dishware. The dishes are destroyed and the clients take you to court. You will need a legal team to prove that you weren't at fault.
Errors & omissions
While you are working for a large company, you accidentally delete a large folder on a server. It represents hundreds of thousands of dollars worth of data loss. They sue you for your negligence.
How much does IT Consultant Insurance cost?
The cost of an IT Consultant Insurance policy with Thimble is tied to the risks you face. This is determined by just a few factors, including the coverage limit and duration, the crew size, and your location. Our on-demand insurance policy is as affordable as it is flexible. This is because, with Thimble insurance coverage, you only need to pay for your plan when you're working. You can purchase a plan by the hour, day, or month. And unlike with traditional insurance companies, Additional Insureds are free of charge.
Protect your IT consulting business with a Thimble policy.
IT Consultant Insurance FAQs
How quickly can I get a Certificate of Insurance?
At Thimble, we help you get your ACORD Certificate of Insurance instantly. You can go from signing up to downloading your certificate in just a matter of minutes. This makes us the perfect policy for the IT consultant who's always on the go or standing by on call.
Have you been requested last minute to help oversee an IT overhaul? The company may want to see your Certificate of Insurance. Even if you don't already have a policy in place, get the Thimble app and have your proof in the blink of an eye.
What are the IT Consultant Insurance policy limits?
With Thimble's IT Consultant Insurance policy, you can get covered for $1 million or $2 million in claims. What you choose should depend on your needs, but the price difference between the two is minimal for you to get double the coverage.
Are workplace injuries of my staff covered?
Does Thimble's IT Consultant Insurance cover damage to my equipment?
Also no. Your policy only covers property damage to third parties. If you want to insure your equipment, you'll have to purchase a commercial property policy.
How do I get IT Consultant Insurance with Thimble?
Input your company details, select your plan, and you'll receive your quote. From there, all you have left to do is purchase the plan and download the COI. Insurance has never been as fast, easy, and affordable as Thimble.
Get your IT Consultant Insurance quote now.
Quick-thinking insurance for fast-moving businesses.
Simple.
Fewer questions. More options. Buy a policy online, in the app, or over the phone in minutes. Get to work before the other guys even call you back.
Scalable.
Any size. Every stage. Get coverage by the job, month, or year. Choose how you pay, then upgrade when business really takes off.
Flexible.
Total Control. Seamless edits. Modify, pause, or cancel instantly, whether work slows down or hiring picks up.