Software Developer Insurance
Get an insurance policy by the hour, day, or month in 60 seconds.
4.7/5 stars from 638 reviews on Trustpilot
Best insurance for the Smallest Businesses
Coverage

General Liability

Equipment Coverage

$1,000,000 Limit
| | |
| --- | --- |
| Crew | |
| | |
| --- | --- |
| Pause Policy | |
4.7/5 stars from 638 reviews on Trustpilot
Best insurance for the Smallest Businesses
Why do I need Software Developer Insurance?
As a software developer, you're the creative mind behind the computer programs, systems, applications, and games that make the digital world go round. You're a puzzle master, a tech guru, and a problem solver. Without people like you, code goes unwritten, systems remain bugged, cyber threats flourish, and businesses come to a screeching halt.
To do your job the right way, you need to lead with confidence. But it's hard to be confident when a single error in a software code or a security oversight could result in legal liability. You can't do your job correctly if you're constantly second-guessing yourself because you're worried about getting sued.
Meet Thimble's Software Developer Insurance.
When all it takes is one professional oversight to result in an errors and omissions claim, one that damages your business, you need to protect yourself with a Software Developer Insurance policy. Without its protection, you could be liable for paying the costs of a buggy platform, and the fees of hiring a legal team to defend your actions.
Also, if you work in an office, you're vulnerable to all sorts of legal liability. Accidents happen. Someone could slip and fall on your tools, or you might unintentionally damage the client's hardware. You never know. In a litigious world, you simply can't risk exposure to a possible property damage or bodily injury claim.
This is why software developers need general liability insurance and professional liability insurance. General liability insurance shields you from claims of property third-party property damage or bodily injury, whereas professional liability insurance guards software developers from claims of errors or omissions, substandard work, negligence, or bad advice.
Don't let liability be your business' downfall. Get Software Developer Insurance so you can do your job with the peace of mind you deserve.
What does Software Developer Insurance cover?
Thimble's Software Developer Insurance, which includes both general liability and professional liability insurance, is arranged to protect you in situations like the following:
Third-party, non-employee bodily injury: You regularly have clients come to your office. Should a client slip on a wet patch on the floor or trip over your hardware, it could lead to a serious injury. In this case, you could be found liable for bodily injury.
Third-party property damage: You often work on clients' expensive servers and machinery. Should you damage the client's computer, they could claim you're responsible for the repairs or replacement. Thus, you could be liable for third-party property damage.
Defense costs: Despite your best efforts, an error in the software code could lead to the program crashing. Should that happen and you get taken to court for damages, your insurance policy could help cover the costs of hiring a legal team.
Errors & omissions: Your job is to secure a client's system from cyber threats. Should a breach occur, they could claim you were negligent and hold you liable. In cases like these, professional indemnity software insurance can help protect you.
How much does software developer insurance cost?
The rate for Software Developer Insurance with Thimble is based on four primary factors—your ZIP code, crew size, coverage length, and coverage limit. But how do we make it more affordable than traditional annual policies?
Thimble affords you the freedom and flexibility to shop for policies by the hour, day, or month. It's small business insurance that works when you do. And Additional Insureds can be added for free.
Safeguard your software developer small business with the simpler, easier insurance that's trusted by 30,000 small businesses. 
How quickly can I get an ACORD Certificate of Insurance?
With Thimble small business insurance, you can get an ACORD Certificate (proof of insurance) instantly. In under a minute, you can download the Thimble mobile app, receive a free quote, and purchase a policy. Once that's completed, your Certificate of Insurance (COI) will be sent to your email inbox.
Have you been called in for a last minute job? If so, some companies will want to confirm that you have a COI before they let you touch their computer systems. The good news is, with Thimble, you can get coverage without the hassle.
Need to make a change to the policy? That's simple. You can add Additional Insureds directly from the Thimble mobile app (for free). Did something come up and the job was canceled? With Thimble, you have the flexibility to cancel your policy penalty-free up to an hour before the coverage commences.
The tech company I work for already carries business insurance. Do I need my own software developer insurance policy?
Yes, you definitely need your own Software Developer Insurance policy. Why? To cover all of your bases, and make sure that you're not exposed to liability. Because, even if the tech company you moonlight for carries business insurance that covers you, that coverage won't extend to your own business.
Purchasing your own Software Developer Insurance is the smart way to protect your business from liability, since you don't know what the details are in your employers' insurance policy. The business might be protected while you're left completely exposed to liability.
The best way that you can mitigate risk and make sure that your business thrives, is by shielding it with a general liability and professional liability insurance policy.
What are the Software Developer Insurance policy limits?
With Thimble's Software Developer Insurance, you have two options: $1 million or $2 million. But since the difference in rates between the two choices is trivial, most businesses select the $2 million limit for better protection and peace of mind.
Are workplace injuries of my staff covered?
No, they are not. A general liability insurance policy will only offer coverage to injured third parties. Neither you nor your staff are included. If you're worried about employee injuries, it would be wise to purchase workers' compensation coverage. Workers' comp covers employees and subcontractors from accidental injuries that happen on the job.
Does Thimble's Software Developer Insurance cover damage to my equipment?
No, a general liability insurance is limited to coverage for damage to a third party's property. If you have expensive equipment that you're worried about protecting, you may need to purchase commercial property insurance.
How do I get Software Developer Insurance with Thimble?
With Thimble, it takes less than 60 seconds to insure your software developer business. Download the mobile app, input your ZIP code, crew size, and desired coverage length (hour, day, or month), and you'll receive an instant quote. From there, just click to purchase.
Thimble makes it that easy.
Still have questions?
Quick-thinking insurance for fast-moving businesses.
Simple.
Less questions. More options. Buy a policy online, in the app, or over the phone in minutes. Get to work before the other guys even call you back.
Scalable.
Any size. Every stage. Get coverage by the job, month, or year. Choose how you pay, then upgrade when business really takes off.
Flexible.
No hidden fees. No hard feelings. Modify, pause, or cancel instantly, whether work slows down or hiring picks up.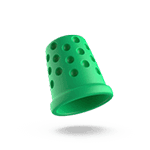 Get covered in minutes.
(Then get to work!)