Why do I need decorating insurance?
As a decorator, you transform your clients' home to reflect their unique personalities. Each room, when done right, serves as a sanctuary from the hustle and bustle of daily life. And there's nothing more rewarding than knowing you've given them a perfectly comfortable space.
You deserve to run your business in perfect comfort, too. But whether you're installing shelving, painting a bathroom, or hanging up curtains in people's homes, there's always the chance that an accident might happen. When it does, are you covered?
If a bookshelf-in-progress collapsed on a client—the heavy wooden board striking their big toe—it could result in huge medical bills and bodily injury claims. If you don't have a Decorating Insurance policy, you're more likely to find yourself personally responsible for those costs, not to mention the fees for hiring an attorney.
Beyond the risk of bodily harm, you could also be held liable if your client's property is damaged while you decorate their home. If wallpaper glue ends up on their prized teak coffee table, your client can sue you.
When an accident takes place within the home, people can become especially upset—and litigious. This goes beyond injuries and safety hazards too. Just think, a client might be planning a huge event in their home, and they want a complete redesign before it happens. You thought the event was happening on the 23rd and scheduled the new furniture to arrive on the 20th. Now the client is suing because they had to cancel the event, which they claim was set to happen on the 13th—not the 23rd.
This is why all decorators need general liability insurance and professional liability insurance. General liability insurance can protect you from third-party claims of bodily injury and property damage that arise out of their work, whether you're working in a clients' home or showing off designs at your studio. Professional liability, or E&O insurance for decorators can protect you from claims of negligence, errors, or mistakes related to your professional services.
Give yourself peace of mind. Protect yourself with Decorator Insurance from Thimble and take comfort in the knowledge that your business is protected from risk.
Quick thinking insurance for small businesses.
Quick thinking insurance for small businesses.
Quick thinking insurance for small businesses.
Quick thinking insurance for small businesses.
Quick thinking insurance for small businesses.
Quick thinking insurance for small businesses.
Quick thinking insurance for small businesses.
Quick thinking insurance for small businesses.
What does Decorator Insurance cover?
The general liability and professional liability Insurance curated by Thimble is designed to protect decorators from unforeseen situations like the following:

Third-party, non-employee bodily injury
You and your crew install new hanging lighting in a client's kitchen, but the first time she stands under it while doing meal prep, the heavy fixture topples right onto her extended hand. She expects you to cover the costs of her ER visit and rehabilitation.
Third-party property damage
Somehow, you've failed to adequately cover your client's Turkish rug with a drop cloth while painting their living room walls. Cleaning the rug doesn't remove the paint spots, and now, the homeowner expects you to reimburse them in full for the cost of the rug.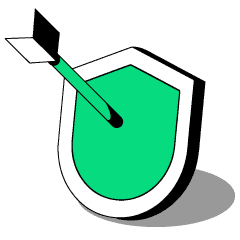 Defense costs
You were aware of your client's son's polyester allergy, so you made sure to decorate with all-natural textiles. After the job is done, though, the boy keeps breaking out in hives, and the clients are convinced it's an item you've purchased on their behalf. You're responsible for your legal fees while the case goes to trial, even if it's ultimately found that a separate food allergy is to blame.
Errors & omissions
After your client's floors are finished per your design, you tell her it's fine to go ahead and move in all her belongings. Two days after she moves in, she notices that her brand-new wood flooring has warped. She claims that you didn't give the appropriate amount of time for the wood to cure. Now she has to pay for them to be redone. She sues you for negligence.
How much does Decorator Insurance cost?
The policy rate for Thimble's Decorating Insurance is based on your business' specific level of risk. This is calculated based on your location, number of employees, and the coverage limits you select. Our insurance company's Decorating Insurance is affordable because you only pay for the length of coverage you need—you can pay by the hour, day, or month. Plus, you can easily add Additional Insureds at no extra cost. Likewise, you can get as many Certificates of Insurance as you need for free.
Protect your decorating business with flexible, on-demand, or monthly insurance coverage from Thimble. Get your free Decorating Insurance quote now.
Decorating Insurance FAQs
How quickly can I get a Certificate of Insurance?
With Thimble, you can get your Certificate of Insurance as soon as you need it. After answering a few questions, you can receive your free quote and purchase your policy, and your COI will be in your inbox seconds later.
Your COI is available for download before your coverage terms even begin, and you can schedule your coverage to start at any date up to six months in advance. Plus, if the new studio space leaves you creatively uninspired and you need to seek out new digs, you can cancel your policy risk-free, up to 1 hour before your coverage is set to begin.
With the Thimble app, you can make changes to your policy any time you want—tack on Additional Insureds if you need to, for free.
What are the Decorating Insurance policy limits?
Select from policy limits of $1 million or $2 million depending on the level of risk you'd like to be insured against. With the $2 million limit, you can take full advantage of Thimble's affordable rate while preparing your business against unforeseen accidents.
Are workplace injuries of my staff covered?
No. General liability insurance provides coverage for injuries to third parties, but not to your staff. If you hire a crew to help paint walls, refinish floors, or move furniture, you can consider a workers' compensation policy. This type of insurance provides coverage for accidental injury sustained by your employees and subcontractors.
Does Thimble's Decorating Insurance cover damage to my equipment?
No. General liability insurance only provides coverage for damage to your client's property or to that of a third party. If you drive a vehicle just for work, consider an auto insurance policy. If you have a stock of decorating supplies, you might take out a commercial property policy.
How do I get Decorating Insurance with Thimble?
With the Thimble app or website, getting insurance only takes a minute. Tell us a few details about your decorating services, your zip code, and desired coverage length—hourly, daily, or monthly. You'll receive an instant quote for your Decorating Insurance costs. When you make your purchase, you'll receive your Certificate of Insurance right away.
Get your Decorating Insurance quote now.
Quick-thinking insurance for fast-moving businesses.
Simple.
Fewer questions. More options. Buy a policy online, in the app, or over the phone in minutes. Get to work before the other guys even call you back.
Scalable.
Any size. Every stage. Get coverage by the job, month, or year. Choose how you pay, then upgrade when business really takes off.
Flexible.
Total Control. Seamless edits. Modify, pause, or cancel instantly, whether work slows down or hiring picks up.