Career Coach Insurance
Get an insurance policy by the hour, day, or month in 60 seconds.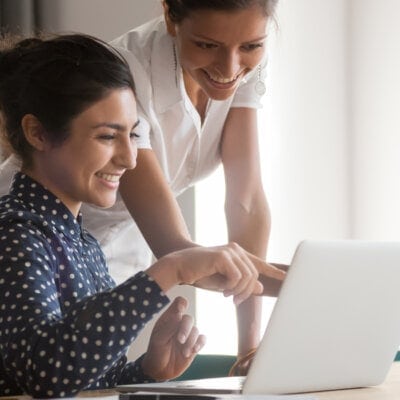 Why do I need career coach insurance?
As a career coach, you have a big job, guiding your clients through life and all its hurdles. You provide valuable advice and wisdom, helping them achieve their goals, conquer their demons, and persevere. As you know, one of the primary disciplines of life coaching is to instill in your pupils planning and preparation. Life is unpredictable—full of upsets and curveballs. You need to expect the unexpected, even as a life coach.
But do you practice what you preach in your coaching services? With your business, are you also protected should a mishap or mistake occur? All career coaches are vulnerable to accidents, which is why everyone working in career services needs liability insurance.
For instance, what happens if you're at a client's house carrying out a session when, out of nowhere, their dog barges in the room? It startles you, causing you to knock over a vase that shatters across the floor. This client now wants you to reimburse them for the property damage.
Or, imagine if someone is in disarray when they come to see you at your career coaching office. Unable to listen to your advice, they bolt out of the room and catch their hip on your assistant's desk. Down they go, and one fractured hip later, they're expecting you to pay for their injury.
Moreover, say you provided advice to a client that you felt was sound, appropriate, and pointed. However, the client doesn't achieve their goals—the entire reason they were using your coaching services—and now sues you for breaching your contract.
The point is that, with any coaching business, there are inherent risks for all life coaches. People are fickle and, in the wake of dealing with life's challenges, are quick to point fingers. This is why Thimble's Career Coach Insurance was created—to help protect you and your coaching business from liability.
Whether you're constantly at clients' homes, or if you conduct all your business from your office, every career coach could benefit from general liability insurance and professional liability insurance. With Thimble, you can practice the same disciplines you teach, mitigating the risks inherent to your line of work. If you own a coaching business, you need professional coverage to keep you and your counseling company protected. At Thimble, we offer a variety of different coverage options to secure you and your professional services against a legal claim.
Quick thinking insurance for small businesses.
Quick thinking insurance for small businesses.
Quick thinking insurance for small businesses.
Quick thinking insurance for small businesses.
Quick thinking insurance for small businesses.
Quick thinking insurance for small businesses.
Quick thinking insurance for small businesses.
Quick thinking insurance for small businesses.
What does Career Coach Insurance cover?
Career Coach Insurance by Thimble is structured to protect you from situations like the following:

Third-party, non-employee bodily injury
It's the morning. Your first appointment is ready. You fly to the kitchen, quickly pouring that much-needed cup of joe. As you rush into the office and go to shake your client's hand, you accidentally spill the coffee on her lap. She experiences a couple of bad burns that require multiple doctor visits. She now wants you to pay for the medical bills and aftercare.
Third-party property damage
You head out to a client's house, ready for your two-hour session. As you enter the home, for some reason, the shoe rack is positioned directly by the door. You trip on it, and, in an attempt to reclaim your balance, you dig your hand into a piece of art hanging on the wall. It rips. Your client now wants you to pay for the piece, being that it was quite costly.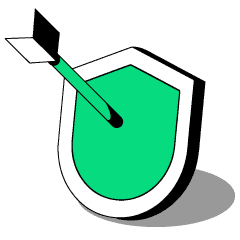 Defense costs
Your client hired you for a specific purpose—they're gunning for that promotion. Having felt undervalued in their workplace, your client wants to make an impact on their coworkers, excel in the workplace, and position themselves for a promotion. You create a custom plan they need to follow to achieve their goals. Yet, when they ask for their promotion, they're unexpectedly fired. The client now sues you for negligence, and you have to hire a lawyer to defend yourself.
Errors & omissions
Your client had initially outlined the exact promotion they wanted at their firm. When after 6 months of planning and executing a strategy based on your expertise, they are passed up on a promotion. Now the client claims that you didn't set them up properly for success and are suing over the money they would've gotten had they been promoted.
How much does Career Coach Insurance cost?
The rate for Career Coach Insurance is based upon a few different variables, all of which contribute to the level of risk your business faces. Thimble uses your location, company size, and coverage limit you select to generate a quote immediately. Our insurance coverage is so affordable because you only pay for it when you're working, meaning you can choose a policy and pay by the hour, day, or month.
You can also add as many Additional Insureds as you'd like, and generate COIs at a moment's notice for free.
Protect your career coaching practice with flexible, intuitive, and affordable insurance liability coverage from Thimble. Get your free Career Coach insurance quote now.
Career Coach Insurance FAQs
How quickly can I get a Certificate of Insurance?
Instantly. By inputting some necessary information and then purchasing your policy, the COI will be sent to your inbox immediately.
Have a new, high-profile client employed your services? Are you filling in for another career coach? With these new opportunities ahead, you're going to want to ensure that you have coverage.
With Thimble, you can download your COI prior to when the term begins. And what happens if one of your clients cancels? Not a problem. You can terminate the policy risk-free up to an hour before when it's set to begin.
Should you need to amend the policy, you can do so directly from the Thimble mobile app. Our platform strives to make insurance convenient, hassle-free, flexible, and affordable.
Get your Certificate of Insurance within 60 seconds.
What are the Career Coach Insurance policy limits?
With Thimble's Career Coach Insurance, you can choose a policy of $1 million or $2 million. This is selected depending on the level of risk your business faces and how much coverage you need.
Does Thimble's Career Coach Insurance cover damage to my equipment?
No. General liability insurance will only cover damage to a third party's property. If, for whatever reason, you use equipment in your career coach practice, then you'll want to look into a commercial property policy.
How do I get Career Coach Insurance with Thimble?
You can insure your practice in less than a minute. Simply provide a few details about your career coaching services, enter your ZIP code, and choose a coverage length: hourly, daily, or monthly. From there, we'll generate a quote instantly. Then click 'Purchase', and you'll have your Certificate of Insurance immediately.
Get your Career Coach Insurance quote now.
Quick-thinking insurance for fast-moving businesses.
Simple.
Fewer questions. More options. Buy a policy online, in the app, or over the phone in minutes. Get to work before the other guys even call you back.
Scalable.
Any size. Every stage. Get coverage by the job, month, or year. Choose how you pay, then upgrade when business really takes off.
Flexible.
Total Control. Seamless edits. Modify, pause, or cancel instantly, whether work slows down or hiring picks up.