Why do I need blogger insurance?
As a blogger, you have a devout audience that looks to you for entertainment, information, and guidance. You know content is king, you give the people what they want, and you're good at it.
While you spend hours researching, creating, and perfecting your blog posts, are you giving the same type of care to your business? Better yet, are you aware that bloggers and vloggers are constantly faced with liability risks?
That's why there's Thimble Blogger Insurance.
You might think: but why would I ever need insurance? If your business is constantly contracted by agencies and studios—where you spend time in their offices—then what happens if you accidentally spill hot coffee on someone? Or if you're using one of their computers and you accidentally break it? Should any situation lead to a third-party claim of bodily injury or property damage, you could be liable.
More importantly, what happens when you post something that negatively affects another individual or business? If they claim libel, you could be liable (word-play, intended). Or, let's say you're giving advice on how to run an SEO campaign for a startup (one that's really banking on this organic traffic play), and when all is said and done, it yields a whopping zero conversions. If they claim that your negligence resulted in their financial loss, you could be liable.
It's for these reasons that every blogger needs a general liability insurance and professional liability insurance policy. General liability can help protect against third-party claims of bodily injury, personal and advertising injury, and property damage. Professional liability protects you from claims of negligence.
Thimble's Blogger Insurance includes both. Safeguard your business, so no mistakes, mishaps, or accidents ever hinder your ability to produce the content the world needs.
Quick thinking insurance for small businesses.
Quick thinking insurance for small businesses.
Quick thinking insurance for small businesses.
Quick thinking insurance for small businesses.
Quick thinking insurance for small businesses.
Quick thinking insurance for small businesses.
Quick thinking insurance for small businesses.
Quick thinking insurance for small businesses.
What does Blogger Insurance cover?
Thimble's Blogger Insurance, which contains both general liability insurance and professional liability insurance, is designed to protect bloggers from situations like the following:

Third-party, non-employee bodily injury
If you go to your clients' offices, or they come to yours, there's always a chance that an accident results in an injury. Should this occur and the third party claims it's your fault, then you could be held liable.
Third-party property damage
While at a clients' office, they want you to work on their hardware and they lend you a laptop. Should you accidentally spill your soda across the keyboard (or damage it in any way), then you could be liable for third-party property damage.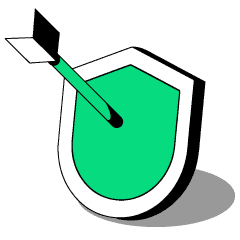 Defense costs
You've gone ahead and published a new piece on how competition is rising in a certain industry. In it, you directly criticize a company. You think it's within your right to do so. They think it's libel. Should a situation like this lead to a lawsuit, then you would have to pay the legal fees associated with defending yourself.
Errors & omissions
You're a blogger. People look to you for guidance and advice. People listen to you. That's the point of your craft. Should you ever give advice to a client and they claim it affected them negatively—resulting in financial loss—you could be liable for professional negligence.
How much does blogger insurance cost?
The rate for Thimble's Blogger Insurance is calculated by the amount of risk that's inherent to your business. This includes your location, crew size, the coverage limit you select, and your desired coverage length. Given that you work project to project, we're able to make insurance affordable by tailoring a policy by the hour, week, or month. It's insurance that works when you do. And you can add as many Additional Insureds and generate as many COIs as you want—completely free.
Protect your blogging business with on-demand, flexible, and affordable coverage from Thimble. Get your free blogger insurance quote now.
Blogger Insurance FAQs
How quickly can I get a Certificate of Insurance?
Instantly. Get your free blogger insurance quote and purchase your policy in 60 seconds. From there, your Certificate of Insurance will appear in your email inbox and on the Thimble app.
Did you just get pulled into a new project? Is there a big job coming up? Great. We've simplified insurance for bloggers, so no part of the process will ever bog you down. Just download the Thimble mobile app or click "Get a Quote" to start.
Additional Insureds, extra COIs, and your instant quote are all free. And you can make changes or modify your policy all directly on the Thimble app. If your jobs sometimes fall through, we get it. You can cancel your policy penalty-free up at an hour prior to when the coverage is set to begin.
The agency I work for already carries business insurance. Do I need my own blogger insurance policy?
The reality is that every piece you publish consists of your words. It's your content. Which means, you need your insurance.
Say an agency or marketer you're working for gets sued for libel, yet you're named in the lawsuit (being that you wrote it). What then? It's likely that your clients have insurance policies which always protect them first.
Thus, in order to ensure you're covered, you're going to want your own general liability and professional liability insurance policy. And Thimble's Blogger Insurance can help. Give yourself the peace of mind to write efficiently and safeguard your blogging business as it blossoms.
What are the Blogger Insurance policy limits?
With Thimble's Blogger Insurance, you can choose a policy of $1 million or $2 million. The choice depends on the coverage you want and how much risk you'd like to protect against.
Are workplace injuries of my staff covered?
No. General liability insurance doesn't cover any workplace injuries incurred by your staff. It only covers third-party injuries. If you hire other bloggers, assistants, or office managers to work for you, you should consider looking into a workers' compensation policy.
Does Thimble's Blogger Insurance cover damage to my equipment?
Also no. General liability only protects a third party's property. If you're looking to protect your own equipment, you should consider a commercial property policy. Additionally, if you own a work vehicle, look into a commercial auto policy.
How do I get Blogger Insurance with Thimble?
It's never been easier to get blogger insurance. Just download the Thimble app or click "Get a Quote," then enter your ZIP code, a few details about your business, and your desired coverage length (you can opt in for an hourly, daily, or monthly policy). A quote will be instantly generated. From there, you can purchase your insurance and have your COI instantly.
You know how important it is to format your blogs for digestibility, easing the reader into the experience. We do the same for insurance, simplifying every step.
Quick-thinking insurance for fast-moving businesses.
Simple.
Fewer questions. More options. Buy a policy online, in the app, or over the phone in minutes. Get to work before the other guys even call you back.
Scalable.
Any size. Every stage. Get coverage by the job, month, or year. Choose how you pay, then upgrade when business really takes off.
Flexible.
Total Control. Seamless edits. Modify, pause, or cancel instantly, whether work slows down or hiring picks up.