Why do I need Martial Arts Instructor Insurance?
If you're a sensei at a martial arts studio or dōjō, you have the privilege of teaching both children and adults the value of self-discipline, respect, hard work, and self-defense. You empower them to better themselves and feel confident no matter where they go.
As a teacher, one of the vital lessons you impart to your pupils is the importance of keeping their guard up and protecting themselves at all times. But do you practice what you preach when it comes to your own business?
Whether you run a studio that teaches Judo, Karate, Muay Thai, or any of the various other combat styles, such rigorous activities can result in plenty of bumps and bruises on any given day, but far worse injuries are always a possibility. Even one student breaking an arm could result in a massive medical bill and bodily injury claim.
This is why you need a Martial Arts Instructor's general liability insurance through Thimble. Even if you take all the proper precautions, if you're not protected with an insurance policy, you may wind up being financially responsible for paying the damages and medical bills as well as tens of thousands of dollars in legal expenses. Working with an insurance company will provide you with peace of mind and protection should an accident arise. Whether it's a personal injury case of one of your employees or you're being charged with property damage, a professional liability insurance plan can help keep you protected when you need it the most.
If you want to do your job properly, you need total focus. But how can you concentrate and instruct your students when you're worried that every sparring session or weapons practice might turn into a lawsuit? At Thimble, we help protect you from third-party claims of property damage or bodily injury that are a near certainty in your line of work. With our insurance coverage, you'll have more time teaching your self-defense classes and spend less time worrying about a civil liability case. Focus on what matters most.
You know how to protect yourself. Now, you also know how to protect your business.
Quick thinking insurance for small businesses.
Quick thinking insurance for small businesses.
Quick thinking insurance for small businesses.
Quick thinking insurance for small businesses.
Quick thinking insurance for small businesses.
Quick thinking insurance for small businesses.
Quick thinking insurance for small businesses.
Quick thinking insurance for small businesses.
What does Martial Arts Instructor Insurance cover?
The General Liability Insurance for Martial Arts Instructors with Thimble is your business' self defense from liabilities. It can protect you from the following situations:

Third-party, non-employee bodily injury
During a sparring session, one of your younger students is injured by an older pupil. He is rushed to the Urgent Care, and the doctor recommends that they put a cast on the arm. The parents think it was irresponsible to have their child in a mismatched fight and want you to pay for the medical bill.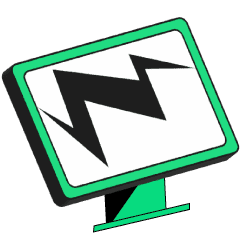 Third-party Property Damage
You're hired as an advisor on a short film shoot at a private residence. While you're demonstrating a move with your staff to one of the actors, it slips out of your grasp and goes flying through a window. The production manager thinks you should be financially responsible for repairing the window.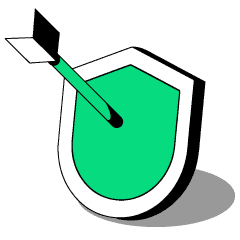 Defense Costs
A former pupil claims they were injured during weapons training at your studio because of your poor instruction. You don't remember it that way and want to fight the case in court. As a result, you'll have to hire a legal team to defend you.
How much does Martial Arts Instructor Insurance cost?
The cost of Thimble's Martial Arts Instructor Insurance is tied to the levels of risk your business faces, as well as your area of operation, size of your crew, and the coverage limit you choose. We've made it more affordable than ever, because we let you pay for the coverage by the hour, day, or month. On top of that, it's free to add Additional Insureds.
Martial Arts Instructor Insurance FAQs
How quickly can I get a Certificate of Insurance?
With Thimble, you can obtain your Certificates of Insurance (COI) the moment you need it. Once you complete the application process, your COI will be sent to your inbox or mobile device instantly. Get your hands on a free insurance quote in under a minute.
Have you been called in to sub last minute at a friend's dōjō? If so, the studio will likely want you to prove that you have coverage. With Thimble's mobile app, you can have a copy of your COI on hand in seconds.
We're flexible. That's why you can schedule coverage six months in advance and cancel at no cost to you, so long as you let us know an hour in advance. Need more COIs? That's not a problem. You can download as many COIs as you want for free.
If you want to amend your policy, just visit the website or Thimble app and get total control over your coverage.
The martial arts studio where I teach, already carries business insurance. Do I need my own Martial Arts Instructor Insurance policy?
The answer is yes. Even if your dōjō carries business insurance, you need to have your own policy in place: one that you know the exact details of.
Do you teach private lessons? Do you work as a contractor for other studios? Is the martial arts practice your own? In any case, you want to have your own martial arts insurance policy.
This will allow you to focus on your students without having to worry about the risks involved. Better yet, most parents and studios are going to want to see proof of insurance prior to you teaching a class. Not only does it make you more professional and can help you book more classes, but it provides them the same peace of mind it does for you.
In the worst-case scenario, you're named as an individual in a lawsuit due to medical damages incurred by one of your students. You may have to defend yourself in court. By having both a professional liability and general liability policy in place, you could potentially save yourself from the fees associated with the legal battle.
Thimble's Martial Arts Instructor policy is affordable, flexible, and easy to integrate.
What are the available Martial Arts Instructor Insurance policy limits?
With Thimble's Martial Arts Instructor Insurance policy, you can choose a policy limit of $1,000,000 or $2,000,000. Fortunately for you, the price difference between the lower and higher option is minuscule, which is why we encourage you to select the max protection, especially for a profession involving so much physical risk.
Are workplace injuries of my staff covered?
No; injuries to your staff aren't covered under our policy. If you employ multiple instructors for training students, you'll need to purchase a workers' compensation policy separately.
Does Thimble's Martial Arts Instructor Insurance cover damage to my equipment?
Damages to equipment such as weapons and sparring gear aren't covered by Martial Arts Instructor professional liability and general liability insurance. If you want protection for your equipment, you'll have to purchase a commercial property policy.
How do I get Martial Arts Instructor Insurance with Thimble?
With Thimble, insuring your Martial Arts studio is fast and easy. Provide us with details about your profession, dōjō or studio location, coverage limit, and coverage duration. After, we'll give you a detailed quote instantly.
You can purchase a Martial Arts Instructor Insurance Policy via our website or Thimble's mobile app. Just sign up and you'll have a quote in less than a minute. Get your Martial Arts Instructor Insurance quote now.
Quick-thinking insurance for fast-moving businesses.
Simple.
Fewer questions. More options. Buy a policy online, in the app, or over the phone in minutes. Get to work before the other guys even call you back.
Scalable.
Any size. Every stage. Get coverage by the job, month, or year. Choose how you pay, then upgrade when business really takes off.
Flexible.
Total Control. Seamless edits. Modify, pause, or cancel instantly, whether work slows down or hiring picks up.