Why do I need Surf Instructor Insurance?
Nothing feels better than hanging ten on a heavy set before hitting the lip and tossing up a shaka to the jealous groms who wished they dared to hollow into the soup like you.
Okay, there is a strong chance we don't know what any of those words mean, but that's not our specialty—insurance is. And that's why you're here.
You love surfing, and teaching is your passion. Whether you own your own surf shop or you spend hours each day teaching beginners the ins and outs of surfing, you have a love for the waves so strong that you've made it your career. However, all of that can fall flat if you end up with a lawsuit when you're not covered. You know better than anyone; being a surf instructor in either private or group lessons comes with many risks. You deserve to follow your passion without fear of a lawsuit turning a far-out life into a wipeout. (Cheesy puns, we know.)
If your client has an inescapable fear of sharks or drowning—both of which are very common—then moments of worry can quickly turn into moments of litigation after getting out of the water. Especially if they feel like you've been negligent at all during their lesson.
Plus, with the physical nature of surfing, you may end up with some injured clients on your hands if a ride gets a little too intense. If they claim you gave them poor instructions that led to that injury, you could be at risk of expensive medical bills and even legal expenses.
Beyond the risk of injury, you could be liable for any potential property damage that occurs to a client or third party. Whether you break someone's board or knock over someone's equipment, you'll want to be covered by a Surf Instructor Insurance policy.
This is why general liability insurance and professional liability insurance are essential for surf instructors. With Thimble's General Liability Insurance, you can be protected from third-party claims of bodily injury and property damage that are a result of your surf instruction. Additionally, professional liability insurance will protect you from any claims of mistakes, errors, and negligence associated with your professional services.
Protect yourself while you pursue your passion. With Surf Instructor Insurance from Thimble, you can ride the legal wave a little easier, knowing that you are protected from risk.
Quick thinking insurance for small businesses.
Quick thinking insurance for small businesses.
Quick thinking insurance for small businesses.
Quick thinking insurance for small businesses.
Quick thinking insurance for small businesses.
Quick thinking insurance for small businesses.
Quick thinking insurance for small businesses.
Quick thinking insurance for small businesses.
What does Surf Instructor Insurance cover?
The General Liability and Professional Liability Insurance from Thimble is designed to cover surf instructors from liability in situations like the following:

Third-party, non-employee bodily injury
When teaching a student who said they were advanced, you set them up on a pretty massive wave. They wipeout on top of their fellow student, resulting in both of them being hurt. You may be sued for these bodily injuries and be forced to pay for their recovery.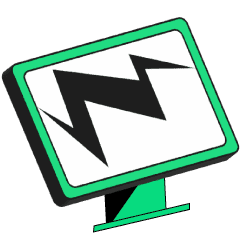 Third-party property damage
You are leading a warm-up run along the shore with five of your students. One of these students is a little rascal and kicks a local's cooler, damaging his prized custom-made, one-of-a-kind, Disney-themed beer koozies. Crazy, right? Either way, the man is NOT happy, and now wants to sue you for property damage. How expensive can beer koozies be? Very.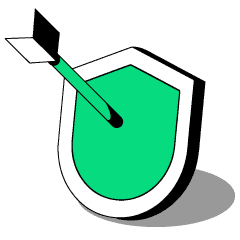 Defense costs
At a surf camp, two kids get into a fight, and one of them goes home with a black eye. The parents name you in the lawsuit, claiming that this shouldn't have happened under your watch. After failing to explain yourself and calm them down, you realize you need to hire an attorney to defend yourself.
Errors & Omissions
You are giving a businessman a surf lesson on their vacation, and they injure themselves, forcing them to prolong their stay. They then miss an important deadline, costing them a big promotion. They could sue you for negligence, seeing that the surf injury resulted in financial loss.
How much does Surf Instructor Insurance cost?
To determine the policy rate for Surf Instructor Insurance with Thimble, we will need to know the level of risk related to your business, your location, your crew size, and the coverage limits you choose. You can then choose your length of coverage, whether it's hourly, daily, or monthly, so you'll never have to pay for insurance that you don't need. You can also add as many Additional Insureds as you want for free.
Whether you want to pay by the hour, the day, or the month, with Thimble's flexible insurance, the world is your oyster.
Surf Instructor Insurance FAQs
How quickly can I get a Certificate of Insurance?
Getting an insurance quote and policy with Thimble is easier than surfing—that's for sure. It only takes 60 seconds. Once you get your free quote and purchase a policy, your Certificate of Insurance (COI) will be waiting for you in your inbox moments later, and you can hit the waves.
Although you can download and print as many COIs as you want, you might find it more convenient to access them electronically. With the Thimble app, you can access all of your COIs at any time.
If a summer surf camp requires you to have insurance, you can download your COI up to six months in advance of your policy period. You can also cancel your policy up to an hour before the coverage starts penalty-free.
If you need to make any changes to your policy, modify it right in the Thimble App! Whether you want to include Additional Insureds or generate ten different COIs, you can do so for free.
I also work for a beach resort as their surf instructor and they have business insurance. Do I need my own Surf Instructor Insurance policy?
In short, the answer is yes. You always want to ensure that you are individually protected. Even if the resort has a policy, you never really know in which situations you are covered.
Say one day you're working on behalf of the beach resort, giving surf lessons. If for some reason, one of your clients is injured during one of your lessons, you may be named individually in the lawsuit. If that situation were to arise, you would want to have an insurance policy that covers your defense costs or claims of negligence.
That's why you should make the safe choice and purchase your own insurance, no matter what.
The only way to truly guarantee that you are protected against third-party claims of property damage or bodily injury is to get your own insurance. With Thimble, you can take choppy water and turn it into the perfect swell.
What are the Surf Instructor Insurance policy limits?
For Thimble's Surf Instructor Insurance, you can select policy limits of $1 million and $2 million. Whether you are an independent instructor or working for a larger company with many clients, it is worth considering the risk you would like to be insured against before choosing—that extra protection can go a long way.
Does Thimble's Surf Instructor Insurance cover damage to my equipment?
No, Thimble's general liability insurance for surf instructors does not cover damage to your own property or equipment. We get it, sometimes a board is damaged, or a wetsuit needs replacing. If you are worried about your own equipment, property, or vehicle, consider purchasing a commercial property or auto insurance policy.
How do I get Surf Instructor Insurance with Thimble?
It's as simple as signing up, inputting your zip code, and telling us your preferred coverage length. In just 60 seconds, you'll have an instant quote outlining your Surf Instructor Insurance policy. Once you purchase, you can download your COI, which can also be accessed from the Thimble app at any time.
Quick-thinking insurance for fast-moving businesses.
Simple.
Fewer questions. More options. Buy a policy online, in the app, or over the phone in minutes. Get to work before the other guys even call you back.
Scalable.
Any size. Every stage. Get coverage by the job, month, or year. Choose how you pay, then upgrade when business really takes off.
Flexible.
Total Control. Seamless edits. Modify, pause, or cancel instantly, whether work slows down or hiring picks up.